The Sneaky Way Marvel Is Trying to Make Up For Its 'Black Widow' Mistake
When a studio takes too long to make a movie, that's typically not something they want to publicize. However, Marvel is far from a typical studio, so they're actually making the delay into a selling point for Black Widow. 
Fans loved Scarlett Johansson as Natasha Romanoff from the moment she came on screen in Iron Man 2. That's remembered as one of Marvel's lesser efforts, but if the whole movie had measured up to the Black Widow scenes, it might have been one of the studio's greater efforts.
Black Widow put the cart before the horse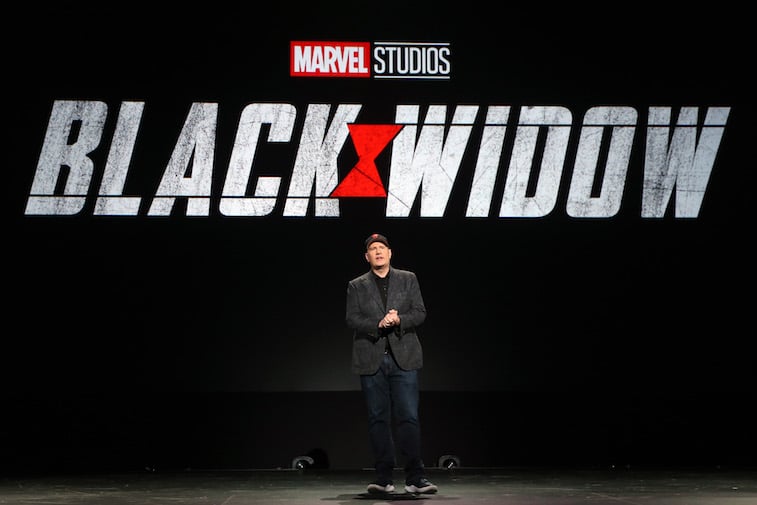 After the second Iron Man, fans immediately asked for a Black Widow movie, figuring if anyone could make it work, it would be Marvel and Johansson. Yet the movie never came. Johansson acquitted herself very well in the Marvel movies she did appear in, but she was never front and center.
Until very recently, comic book movies with female leads were thought of as risky. Just look what happened to Halley Berry and Catwoman. 
Eventually, however, the wind started to shift. After being sidelined as the director of Thor: The Dark World, Patty Jenkins hopped over to DC and turned Wonder Woman into an enormous success after that project had spent many years in development hell.
Finally, Marvel gave a female lead movie not to Black Widow, but its namesake, Captain Marvel, and that further opened the floodgates. 
This year we have at least four female-centered comic book movies, and all four of those are being directed by women. Birds of Prey, with Margot Robbie returning as Harley Quinn, is being directed by Cathy Yan.
Black Widow is being directed by Cate Shortland, Jenkins is returning to direct Wonder Woman 1984, and Chloe Zhao is directing The Eternals. 
Marvel does listen to fans, as 'Iron Man 3' showed
Now that glass ceilings are shattering, Marvel is turning up the promotional heat on Black Widow, due out May 1. Screen Rant reports that the studio has released a featurette about the movie, with none other than Marvel President Kevin Feige admitting this has been a long time coming.
The website reports Feige pops up in a present-day clip to explain how Black Widow is the one movie that fans have been asking Marvel to make "more so than any other film."
Fans have complained about waiting so long, and Feige is working to turn that bug into a feature. And the tactic will probably work too. 
Feige found himself in a similar situation when talking about the 2021 movie Shang-Chi and the Legend of the Ten Rings. Feige pointed out the Ten Rings have been in the MCU from the start, appearing not only in the Iron Man movies but even in Ant-Man.
Fans had been disillusioned when the villain of Iron Man  3 was supposed to be the Mandarin, and it turned out to be an imposter. Feige promised the real thing would be in Shang-Chi. So Marvel can't be accused of not having its ear to the ground, even if it can be accused of being slow to act. 
Florence Pugh will not be the new Black Widow – for now
Fans will go into Black Widow in a bittersweet mood because Natasha died during Avengers: Endgame, so they knew her movie was going to be a prequel. It's set in the period after Captain America: Civil War, when Natasha tries to wipe the slate of her shady past clean.
To do that, she must grapple with her sister from another mister, Yelena Belova, played by Florence Pugh. 
Fans have speculated that Pugh's character would become the new Black Widow because 2019 was a watershed year for the actress, with acclaimed performances in Fighting with My Family, Midsommar, and Little Women, the last of which Pugh her first Oscar nomination.
However, Pugh herself said that she would not carry on as the new Black Widow. Screen Rant quoted her as saying "No, I actually will say when we were making it, it wasn't anything like that at all. And I am saying it very honestly, it certainly didn't feel like a passing of the torch kind of film when we were making it."
That news disappointed fans of the rising star, although it should be noted that Pugh's remarks don't preclude her ever being Black Widow at some point down the line.
As much buzz has flown around Pugh, she may feel reluctant to be tied down to the MCU for long, because she's juggling offers aplenty. If she goes over well enough, however, fans could demand Pugh's return, just like they demanded a Black Widow movie.