The Sneaky Way Victoria Beckham Makes Her Lips Fuller
Whether you're a Spice Girls fan, know all of Prince Harry and Prince William's famous friends, or drool over her husband David Beckham, you probably know who Victoria Beckham is. She's famous in her own right, and this London lady has a lot going for her.
The latest about her making the news? Her lips. More specifically, the singer-turned-fashion designer recently launched her own beauty line, and revealed her best hack for fuller lips.
Victoria Beckham's lips aren't the only thing famous about her
While her lips are the latest thing to make the news, Beckham is more than just a pretty face. She's a fashion icon whose style makes headlines, and she even has her own clothing line. She works hard and keeps her body incredibly toned, and she just came out with a new beauty line.
She's also an advocate for things such as AIDS awareness, having traveled to Africa to spread awareness. Of course, she's most well-known for her days as Posh Spice, one-fifth of the super successful pop group, the Spice Girls.
Beckham is also a mom to four kids, which is a full-time job on its own, with the other famous Beckham: her husband David. They've been married for 20 years and continue to be Hollywood royalty. 
What is Victoria Beckham's trick for her lips?
Recently, Victoria Beckham put out a video on her social media, showing her and a makeup artist friend doing a Christmas makeup tutorial. In it, she gives tips on putting on makeup, which you can honestly find anywhere, minus perhaps her cool accent.
But, one trick she gives is what has people talking. Her tips begin with the insight that she applies her lip tint to a dry lip for better precision. Then, she takes her definer liner and starts filling in her lips, stating that she also goes around the outside of the lip, not just the inside. This technique of overlining your lips is trending in the beauty industry.
Her groundbreaking tip? When she gives the bow of her lip a nice defined shape, she proceeds to draw a straight line across it as well, perfecting an even fuller lip look. The great news is that you can achieve her look, too, because you can use her exact products.
Get your hands on Victoria Beckham's new beauty line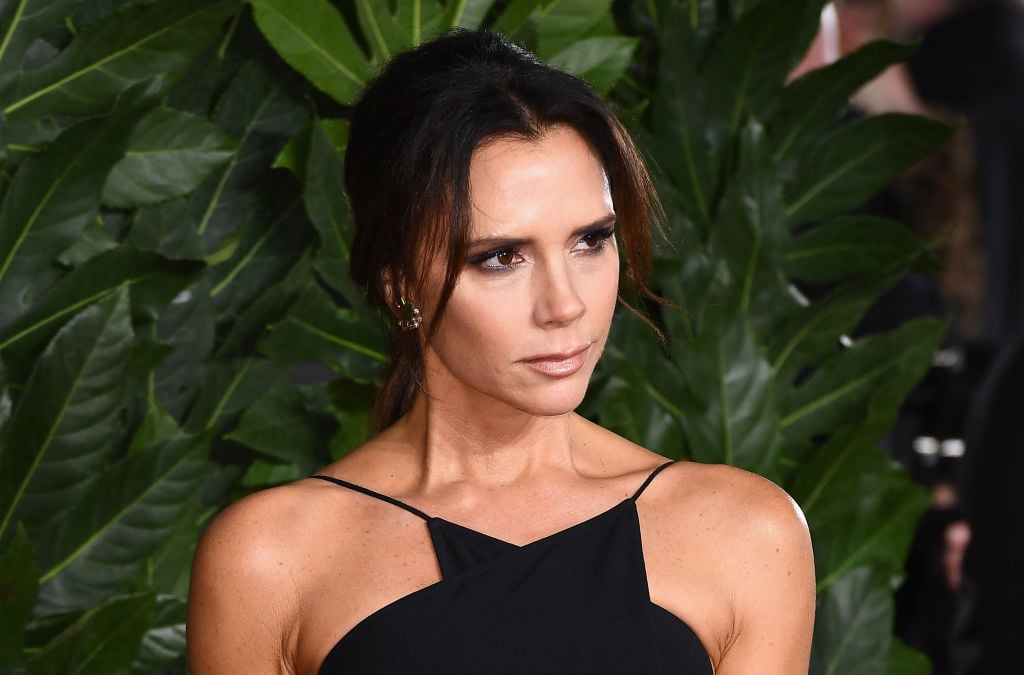 Along with everything else she's got going on for her, Beckham just launched a new beauty line, Victoria Beckham Beauty, complete with the tools you'll need to mimic her lip look. She believes in clean, sustainable, and cruelty-free makeup and skincare products and offers both on her website.
Her products even come in reusable pouches and are made and shipped with a minimal impact on the environment. You can also find information on her site about recycling the products in an environmentally safe way.
Beckham is a big believer in the smoky eye look and offers decadent eye essentials to create the perfect look. If you're looking to recreate her smoky eye look, you'll want to buy the Smoky Eye Brick, Lid Lustre, and Satin Kajal Liner.
The good news is that it's priced comparable to other high-end beauty lines, so it won't completely break the bank. It's only sold on her website, though, so be sure to check that out, because now, you can keep your face clean and beautiful the Beckham way.
She's also got perfume and wellness products on the books. Beckham has said that she created this line because she wants to take care of women inside and out.