The Soap Opera That Launched Chris Hemsworth's Career Has Aired Over 7,000 Episodes
Rumors abound surrounding the Marvel Cinematic Universe's next installment to the Thor series, Thor: Love and Thunder! The proposed storylines aren't too far off from the soap opera scandals that launched Chris Hemsworth's career. Although Hemsworth feared at one point that his role in Thor had limited him creatively, the character has proven to be more dynamic than the typecast nightmare that would have had him stuck.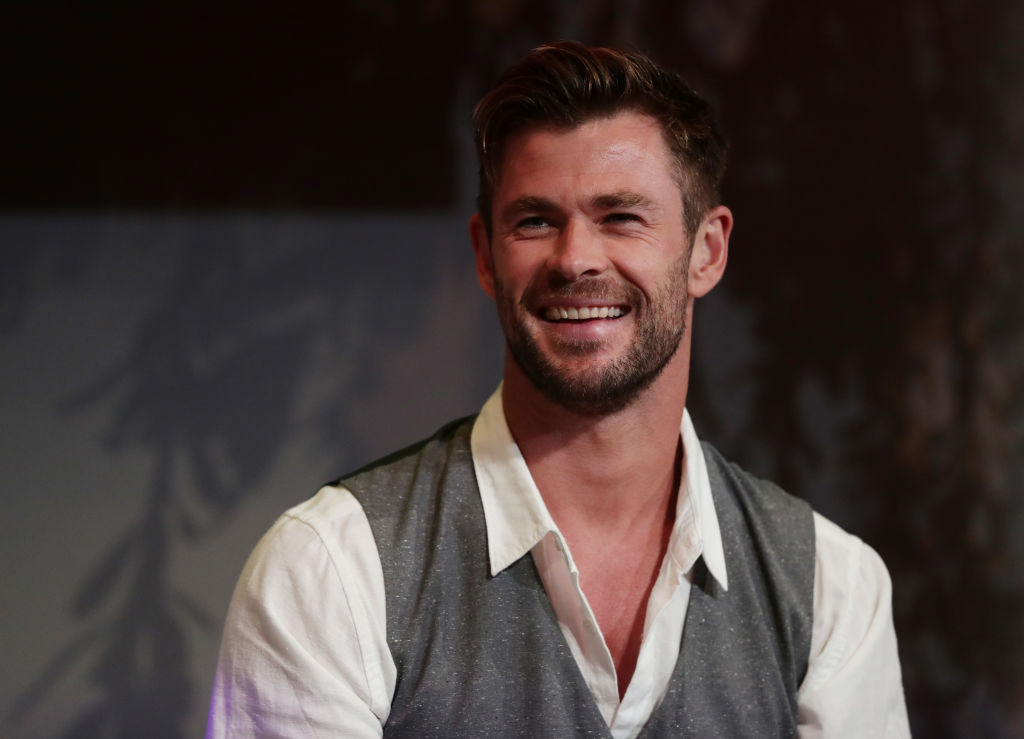 Love and thunder in Summer Bay, Australia
Hemsworth's portrayal of high school dropout Kim Hyde on Home and Away is still talked about in practically every interview and article he's done since he played the role. From 2004 -2007, Hemsworth was the typical bad boy hunk on this popular Australian soap opera which takes place in the fictional town of Summer Bay, Australia. On the show, Kim Hyde saved friends and young women in distress (even when they turned out to be crying wolf) and was tortured by a troubled relationship with his father. He survived pregnancy scares, multiple heartbreaks, drug addiction, fire, brimstone, and everything in between. Every story primed him for his next adventure: Hollywood.
On the job training for all genres
The best thing about being on a soap opera is that Hemsworth had a chance to try out several different genres throughout his time on Home and Away. Storylines like murder mysteries, pregnancy scares, various romances, crashes, and burns all prepared Hemsworth for what came next. When he first arrived in America in 2007, the bad boy image he'd earned acting on a soap opera for several years didn't earn him the fame he thought it would. An article appearing in "GQ" in August 2018 quotes Hemsworth speaking of that time:
"I remember trying to be Colin Farrell. Thinking, 'People love the bad boy.' Going out and being sort of reckless. But no one cared."
Thankfully, his Home and Away days caught the eye of J.J. Abrams and he ended up with a small role in the 2010 Star Trek movie as the son of Captain James T. Kirk. He went on to star in other movies before Thor that spanned from thriller to comedy. His role as Kim as his first major job can be attributed to his later success.
Primed and ready with nowhere to go
After Hemsworth's role in Star Trek, the phone didn't ring too much and he was discouraged. At one point during his time in Hollywood, he considered going back home to ask for his part back on Home and Away. In an interview with Men's Health in January of 2019, he confronts the self-doubt he had of that time. He says of overcoming his fears:
"One of the first things I wanted to do when I got any money was pay my parents' house off…I was like, 'Do this for the house, think of reasons other than yourself.'"
That attitude landed Hemsworth his part in Cabin in the Woods in 2008, which is touted as the part that got him noticed for Thor. In 2015, Hemsworth did also pay off his parent's debt. According to his brother Liam, it was a surprise and they were all happy and grateful, especially their parents.
Home and away, and back again
In February of 2019, a little while after moving back to his native country of Australia, Hemsworth launched his fitness app called Centr. The app offers personalized workouts, meal plans, and meditation from wellness experts. In 2020, Hemsworth helped out Friends of the Koala, a group that rescues koalas in Australia. They have been especially important after the wildfires that ravaged the country. He currently lives in Byron Bay, Australia with his wife and three children.
7,276 episodes and counting
Hemsworth has enjoyed a diverse career and no doubt learned from his foundation in his first big role in Home and Away. Although 2019 had rumors of the show getting axed from its current network, there are no concrete announcements that this is the case. Home and Away has bounced around Australian television networks over the years before landing on the current Paramount Network.
Hemsworth did reappear on the show in 2014 but not as his character, Kim Hyde. He was an extra at a cafe! You can catch up on his years from 2004 – 2007 as Kim Hyde on the website TV Catchup Australia or watch all 7,276 episodes. Amazon Prime Video also has the show included free for Prime members but only the first two seasons are available. Join the Home and Away fan base on Facebook, Instagram, and Twitter along with millions of others. Who knows, maybe it will continue to air for another thirty years!