The Songs Jimmy Page Recorded With Nico Before Her Velvet Underground Days
Between Led Zeppelin's eight studio albums, a live record, Coda, various concert bootlegs, and the early BBC Sessions, fans of Jimmy Page and the Zep have plenty of material for their listening pleasure. But you can find much more of Page's sparkling guitar work from his pre-Zep days.
Prior to forming the hard-rock colossus, Page was like a classic jazz sideman in the way he bounced from group to group as an ace session guitarist. One day, he'd back up Pete Townshend and The Who on that band's first hit. The next, he'd play on the syrupy No. 1 hit, "Downtown."
In the peak of his session days, he'd drop a solo on a David Bowie record and work on a Rolling Stones demo all in a week's work. Page was really that versatile (and that in demand) on the London studio scene from 1964-67.
In one noteworthy session, Page even backed German model/singer Nico in her pre-Velvet Underground days on tracks produced for Stones manager Andrew Loog Oldham's label. And Stones founder Brian Jones (then dating Nico) joined them on one.
Nico sang 'I'm Not Saying' and 'The Last Mile' backed by Jimmy Page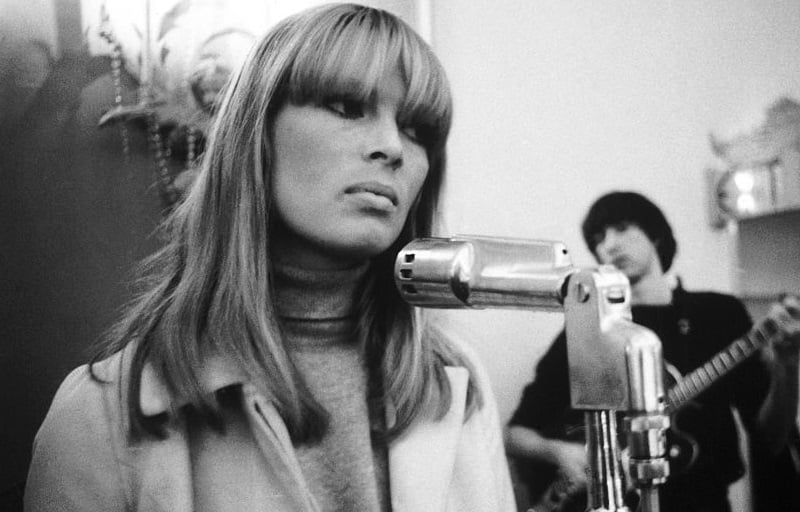 When you read stories of the '60s music scene in London, there really does seem to have been magic in the air. Whether you hear about Bowie smoking pot for the first time with future Zep bassist John Paul Jones or Page producing Eric Clapton, you can't help but marvel at the various networks.
That was certainly the case with the Stones and Oldham, the band's early manager. Oldham had a small record label called Immediate at the time, and he frequently worked with Page. So when Brian Jones began dating Nico in 1965, Oldham agreed to arrange sessions for her as singer.
"I'm Not Saying," a Gordon Lightfoot cover that was the A-side of the single, featured both Jones and Page on guitar. (Oldham produced.) On the B-side, Nico sang "The Last Mile," a track co-written by Page and Oldham that featured Page as producer.
For that B-side, we get to hear Page backing Nico on acoustic guitar. To our ears, it sounds like a preview of the gorgeous tone Page would later showcase on tracks like "That's the Way" (Led Zeppelin III). As for Nico, she already sounds like the singer who'd record with Lou Reed and the Velvets.
Nico met Andy Warhol and recorded with the Velvet Underground soon after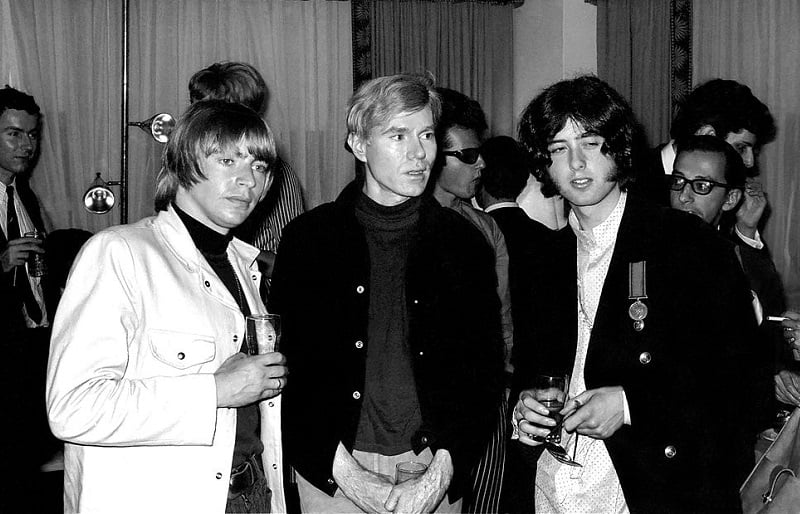 The following year, Nico left London for New York and appeared in the Andy Warhol film, Chelsea Girls (1966). Page also got to know Warhol on a trip through New York after joining The Yardbirds in summer '66. (As was the case with London, New York in the '60s was a fascinating place.)
But by the time Page landed in the States Nico had already cut the groundbreaking The Velvet Underground & Nico (1967). Again, Nico ending up in the Velvet Underground and recording tracks for an album happened via personal connections. (Warhol was the Velvets' manager.)
Though Reed and his bandmates wouldn't work with Nico on subsequent Velvets records, the group made some magic on its debut. Between "Femme Fatale" and "All Tomorrow's Parties," the New York art and fashion scene never had a better soundtrack.
Also see: Jimmy Page Played on Rolling Stones Records Both Before and After Led Zeppelin