'The Sopranos': Aida Turturro Recalled Her Biggest Blow-Ups Working With James Gandolfini
Were James Gandolfini and Aida Turturro convincing as siblings Tony and Janice on The Sopranos? You bet, and that started with the relationship they had in real life. By the time Turturro joined the show in season 2, she and Gandolfini had worked together on three occasions.
The notable occasion came in 1992, when both appeared in an adaptation of A Streetcar Named Desire on Broadway. In that production, Gandolfini and Turturro played Steve and Eunice, the upstairs neighbors of Stanley Kowalski (Alec Baldwin) and his wife Stella (Jessica Lange).
Right from the start, Gandolfini and Turturro had a feuding-siblings vibe. On the Talking Sopranos podcast, Turturro recalled Baldwin's reaction to the two of them on Streetcar. "We fought back then," Turturro said. "We had one fight and Alec was like, 'Oh my God, you two. Will you stop already? Will you kiss and make up? Please!'"
That absolutely carried over onto the set of The Sopranos, beginning with the arrival of Janice for season 2. And Turturro recalled some of the bigger blow-ups she had with Gandolfini over the years.
Aida Turturro and James Gandolfini had it out while shooting a season 5 episode of 'The Sopranos'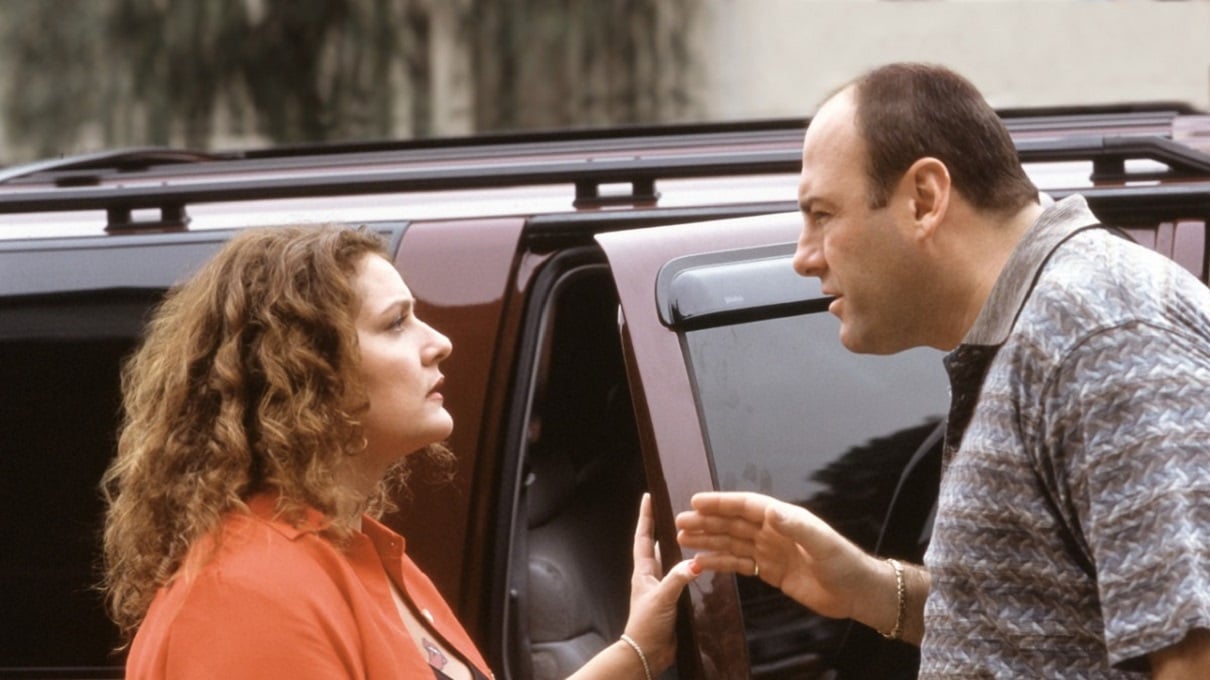 Steve Schirripa, who played Bobby Baccala and co-hosts Talking Sopranos, brought up one memorable dust-up during Turturro's podcast appearance. Apparently, while shooting season 5 episode 3 ("Where's Johnny"), Turturro took issue with Gandolfini's performance. (It was the famous "blowing roadies" scene.)
"You and Jim got into an argument; you got mad," Schirripa recalled. "You thought [Gandolfini] wasn't looking at you when the camera turned around. You were going, 'Don't f*ck with me, James!'" Schirripa, who also appeared in the scene, recalled both Turturro and Gandolfini looking to him for support.
"I was in the middle," Schirripa said. "I wanted to link out of there." Turturro recalled having the flu that day, but acknowledged she blew up at Gandolfini, who in turn became furious and left the room saying, "I don't f*cking give a sh*t!"
Turturro also gave director John Patterson the business after that exchange. "I went, 'Oh, thanks, John!'" she recalled with a laugh. "At first, everybody thought it was part of the scene. But then they were like, [whispers] 'I think they're really fighting.'"
Turturro and Gandolfini also went to war over chicken salad late in the 'Sopranos' run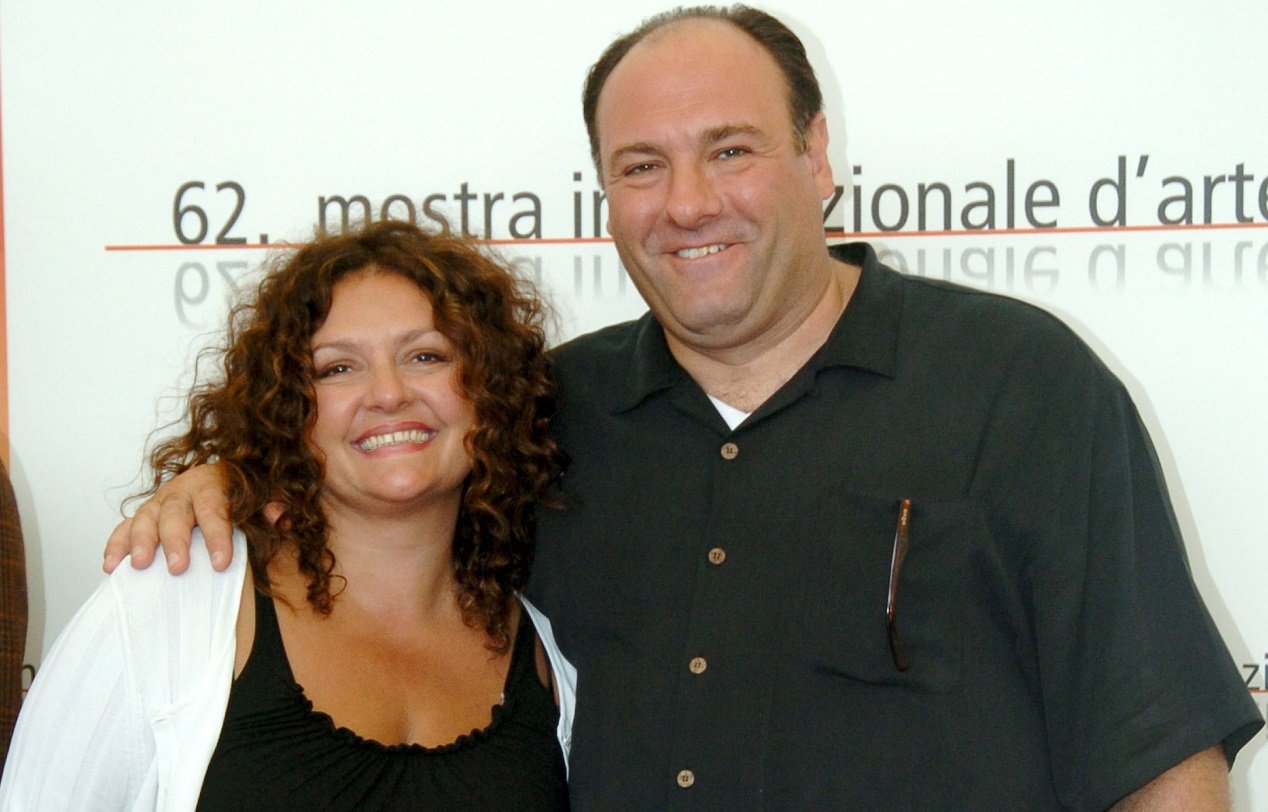 While Schirripa and Turturro enjoyed reminiscing about the "roadies" scene, they had even more fun recalling an incident involving chicken salad while shooting "Sopranos Home Movies" (season 6B episode 1). It began with Turturro calling out "Mommy wants chicken salad" between takes.
"Let me just preface why I had a breakdown," Turturro explained. "I found out a little before [that shoot] that I'm diabetic. And as a diabetic you need to make sure you eat. And you don't want to eat a lot of sugar; you need your protein." But that episode took place on a secluded lake, so Turturro couldn't find the food she needed.
"I go to craft services and say, 'Could you have some protein there? I'm diabetic, I'm trying to eat well.'" But that didn't happen, and Turturro felt her blood sugar dropping. "They never brought any protein. There was no chicken salad. That's when [I] became a psycho, just like Janice."
And her calls for chicken salad increased. Later, they shot the scene in which Janice (Turturro) and Carmela (Edie Falco) sing karaoke. "Jim starts breaking balls, doing 'Mommy wants chicken salad,' like a parrot," Schirripa recalled. "Aida teed off on him!" Schirripa said, laughing. But Gandolfini apologized and everyone went back to work soon after. Like siblings do.