The 'Sopranos' Critic Theory That Infuriates Steve Schirripa: 'They're Frauds!'
When people feel like a debate about The Sopranos, many head straight to the series finale and discuss the famous cut-to-black moment. Thirteen years later, it's still a topic that's ripe for theories about what did (or didn't) happen to Tony Soprano (James Gandolfini).
Sopranos actors even love to weight in on the ending. "You got a better ending, let's hear it," Steven Van Zandt (Silvio Dante) said in Deadline in 2019. "I'm still waiting for somebody to tell me that better ending." But there are a number of fan and/or critic theories that Sopranos stars scoff at.
The idea that Adriana La Cerva didn't die is one of those. If you run that by Sopranos writers and cast members, you won't get any bites. On the June 15 edition of the Talking Sopranos podcast, we learned about another theory that doesn't hold weight with at least one actor.
In that episode, Michael Imperioli (Christopher Moltisanti) tested the waters with a theory about Tony (Gandolfini) dying in season 1. And Imperioli's co-host Steve Schirripa (Bobby Baccala) rejected it in no uncertain terms.
Michael Imperioli mentioned the theory that Tony Soprano died in season 1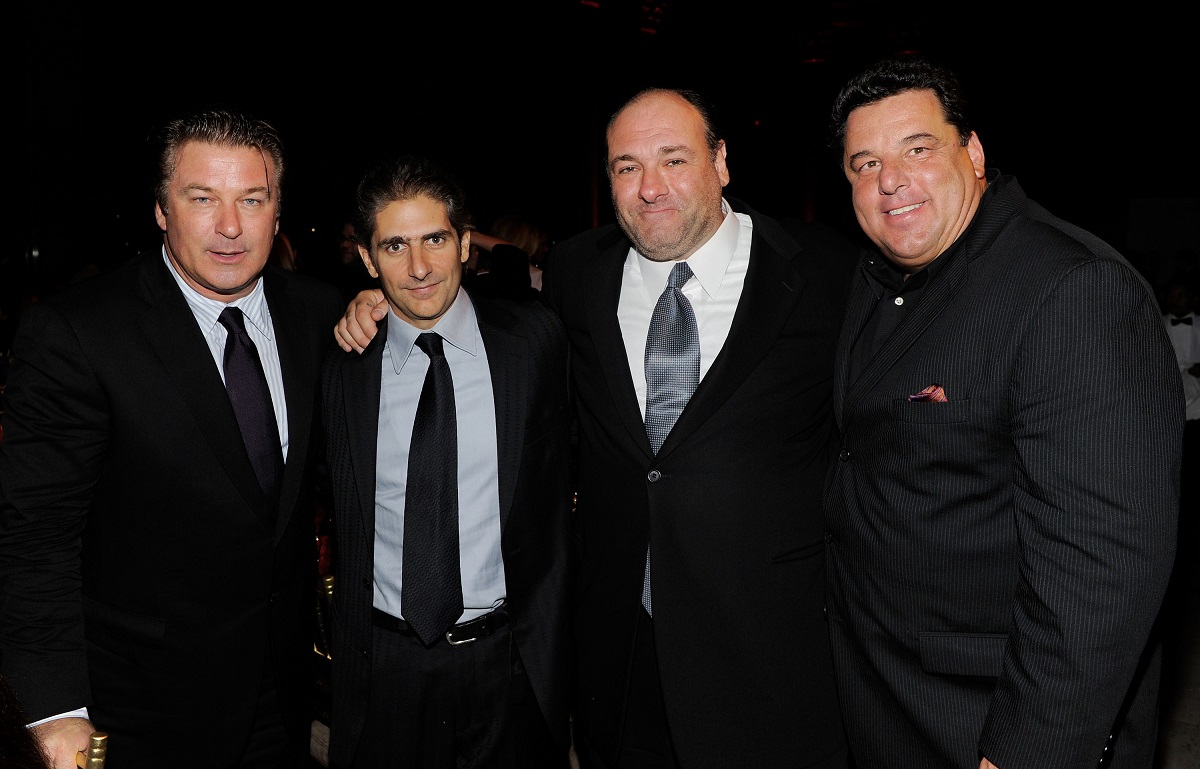 On episode 12 of Talking Sopranos, Schirripa and Imperioli were doing their usual rundown of an episode ("Isabella," season 1 episode 12). In that installment, hitmen make an attempt on Tony's life. Though it's a scary situation, Tony survives mostly unscathed.
But not everyone agrees that Tony lived. Imperioli referenced the theory that he died on Talking Sopranos. "Certain pundits, theorists, Soprano experts have floated this theory that Tony actually died at this shooting," Imperioli told Schirripa. And Schirripa balked immediately.
"Who said that?" Schirripa asked with an edge in his voice. "Everything that happens in the rest of the series happens in a near-death [state]," Imperioli continued. "That's bullsh*t," Schirripa replied. "Who said that — some ass-wipe critic that doesn't know anything?"
Imperioli cracked a smile while appearing to stay on the fence about the theory. "I don't know," he told Schirripa. "That's what I've heard. They say Junior's wearing a Members Only jacket at one point, which refers to the guy at the end. But that Tony actually died in this scene."
Steve Schirripa proceeded to get 'riled up' in tearing the theory down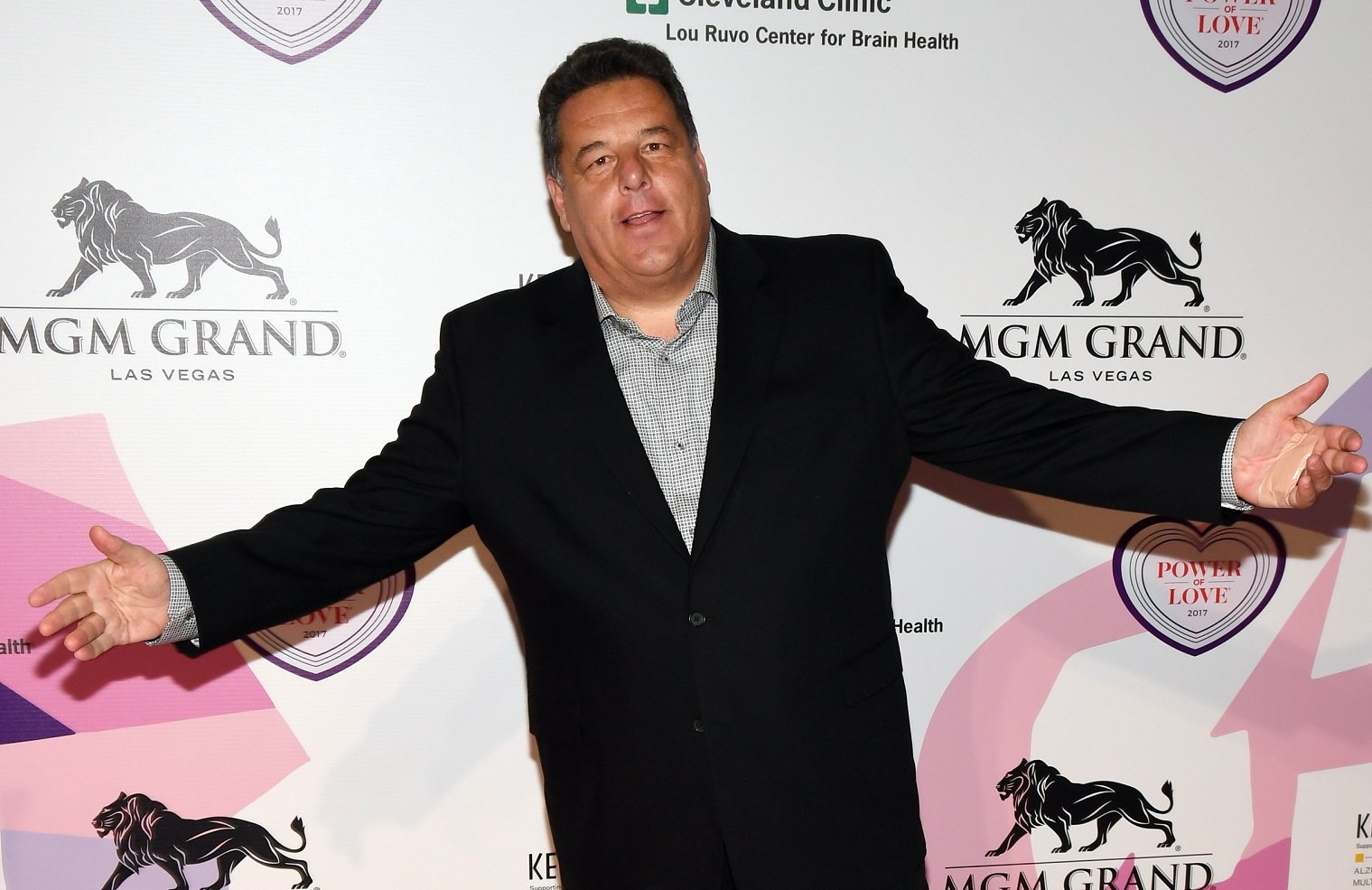 After reiterating that he considered the theory worthless ("That's complete nonsense"), Schirripa suggested they move on with the episode analysis. Meanwhile, Imperioli began enjoying how bent out of shape Schirripa got about the theory.
"That sh*t annoys me," Schirripa said as Imperioli laughed. "When people weren't there and they don't know, that sh*t annoys me." Imperioli continued to suggest the theory might be worth a minute of their time. "I mean, I'm considering it," he said. "Really. Well, you're wrong!" Schirripa replied.
A few minutes later, Schirripa again took a crack at the theory while admitting his blood pressure jumped when Imperioli mentioned it. "You got me riled up a little bit," he said. "It's not hard to do, Steve," Imperioli replied. "No, it's not. I'm very edgy lately," Schirripa said with a laugh.
At the end of the show, Imperioli and Schirripa tried to compare Sopranos actors to the characters they played. And Imperioli described Baccala as more laid-back than Schirripa. As proof, Imperioli pointed to Schirripa getting about the fan theory.
"You're mad at these pundits [about a theory]!" Imperioli said. At that point, Schirripa was indeed riled up. "They're frauds!" he replied. "They're f*ckin' frauds!"