The 'Sopranos' Episode That Got Vincent Pastore a Part in a Jon Favreau Film
Though his character got killed off in season 2, 'Sopranos' star Vincent Pastore got plenty of work afterward, including a role in a Jon Favreau film.
Before season 2 of The Sopranos began, Vincent Pastore (Sal "Big Pussy" Bonpensiero) got a call from David Chase, the show's creator and showrunner. Chase noted the buzz surrounding Pussy's season 1 disappearance and gave Pastore some bad news: They would kill off Pussy in season 2.
That was rough news indeed for an actor on the hit HBO show. While Pastore was departing, the other performers would stick around to enjoy the fame and fortune The Sopranos bestowed on all parties. Meanwhile, Pastore would be leaving a cast that considered him family.
But that was the bad news. The good news was, all eyes were on Pastore for Pussy's death in the season 2 finale, and his profile was never higher. Pastore grabbed the opportunity by going to Hollywood and appearing in one production after another.
That slate of projects include Made (2001), a Jon Favreau film starring Favreau and Vince Vaughn. The best part was Favreau didn't have to leave the set of The Sopranos to land a role in Made. Favreau offered it to him while appearing in a season 2 episode.
Jon Favreau appeared on 'The Sopranos' in the season 2 episode 'D-Girl'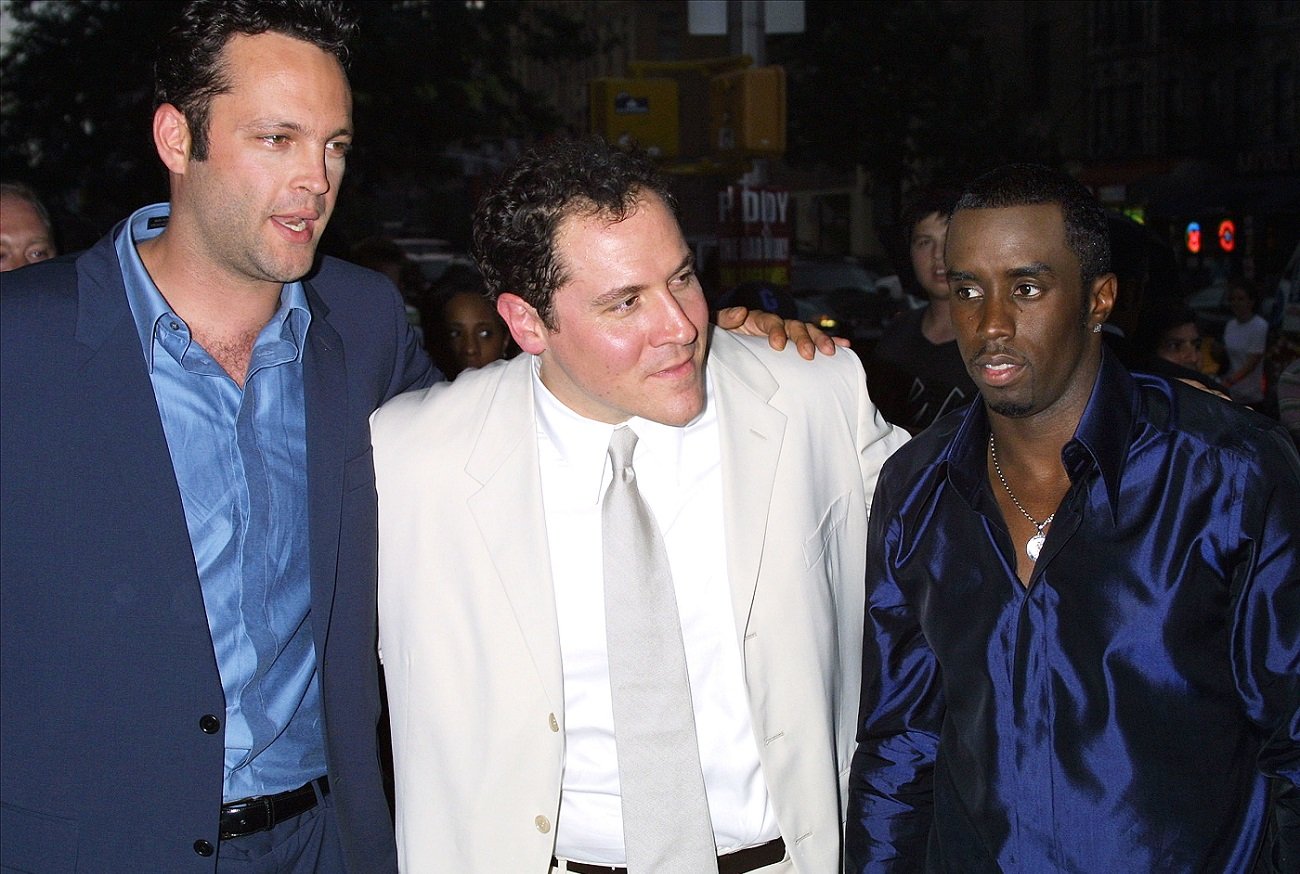 Sopranos fans will recall Favreau's appearance on the mob series. It comes in "D-Girl" (season 2 episode 7), when Christopher Moltisanti (Michael Imperioli) tries to pursue his dream of working in Hollywood. During the episode, Christopher drops in on a film shoot Favreau (playing himself) is directing in New York.
Favreau is shooting a scene featuring Janeane Garofalo and Sandra Bernhard. Christopher takes it all in and even suggests a line to use in the movie. Later, Christopher brings Favreau and a studio executive to his world in North Jersey.
To make a long story short, Favreau doesn't like the script Christopher passes him that day, but he steals a few things from it. And Christopher's affair with the studio exec (whom he tries to insult by calling her "a D-girl") doesn't turn out well, either. But behind the scenes it worked out fine for Pastore.
Favreau offered Vincent Pastore his 'Made' part on the set of 'The Sopranos'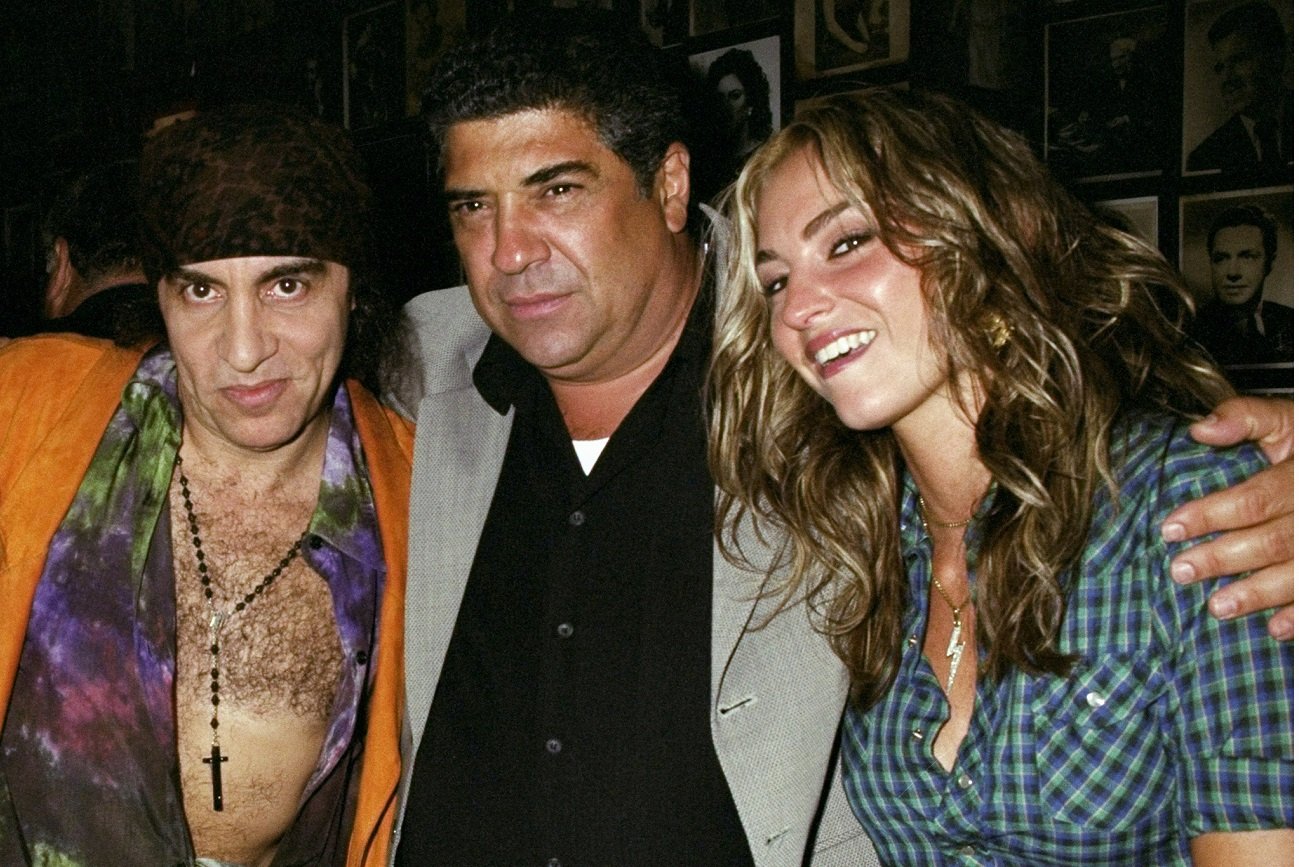 On his visit to the Talking Sopranos podcast, Pastore recalled grappling with the death of Pussy and moving on with his career. At first, he said he wouldn't watch season 3 episodes. But for his casting on Made, Pastore didn't need to leave the Sopranos set. And a side job came in handy.
"[Favreau] asked me right on the set that day," Pastore said. "He said, 'Can you drive a limo?' I said, 'Yeah. I do it part-time.' He said, 'I got something for you.' And we did Made." That gig led to another job with P. Diddy, who co-starred in Made with Favreau, Vaughn, and Peter Falk.
Diddy didn't have a movie part for Pastore, but he had something guaranteed to get him exposure. It was a job modeling a jogging suit from Diddy's Sean John clothing line. Pastore's Sean John ad went out on the side of a massive building on Sunset Boulevard in Los Angeles. And it led to another acting job.
"[Director] Guy Ritchie sees that, calls up my agent, the next thing I do I'm going to London to work with him on Revolver," Pastore said. "So that's what happens." Getting whacked on The Sopranos wasn't the worst thing that happened to Pastore. In fact, it might be one of the best things.