'The Sopranos': How James Gandolfini Would Mess With Lorraine Bracco on the Set
When actors talk about working on The Sopranos, you'll hear them describe the cast as "a family" both on and off the set. Star James Gandolfini (Tony Soprano) and his castmates would attend award shows, make promotional appearances, and socialize together with remarkable regularity.
On the set, they would keep the mood light with various types of pranks. Terence Winter, who produced and wrote dozens of Sopranos episodes, spoke of leaving pages of fake scripts around to get the goat of Tony Sirico (Paulie Walnuts).
Even Nancy Marchand (Livia Soprano) could get into the action. Edie Falco (Carmela Soprano) recalled shooting a scene while Marchand made exaggerated chewing noises to get Falco to crack up during her series of takes.
Lorraine Bracco (Dr. Melfi), who mostly worked one-one-one with Gandolfini, said the Sopranos lead would take his pranks to another level with her at times on set. As Bracco did her close-ups and other shots, Gandolfini would be doing all sorts of vulgar things behind the cameras.
James Gandolfini loved pranking Lorraine Bracco on the 'Sopranos' set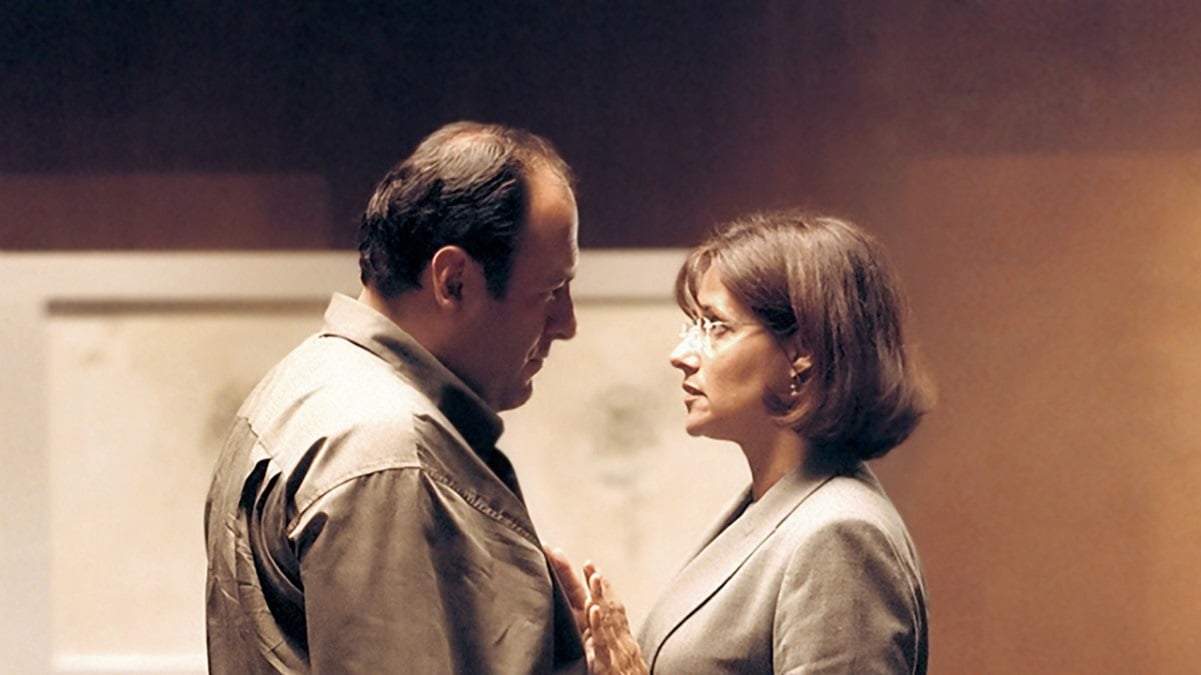 On the August 2 edition of the Talking Sopranos podcast, Bracco explained how she and Gandolfini shot the scenes between Tony and Dr. Melfi in the psychiatrist's office set. For one thing, Gandolfini would do all of his lines in one long monologue. So the director, cameraman, and the rest of the crew would set up on Gandolfini alone.
Once Gandolfini had finished, the crew would turn everything around for Bracco's shots. That's when Gandolfini would channel his inner child. Looking back on those shoots, Bracco explained the depths Gandolfini would go to in order to get her to crack.
"This is where I get to curse him," Bracco began. "That b*stard would take his clothes off. He would do lots of things with hands, and tongue, and mouth. Of course, nobody could see him except for me! I would be like, 'Excuse me! He's doing things!' And they were like, 'Ugh, Lorraine, come on. Let's go.'"
Gandolfini used every tool at his disposal to mess with Bracco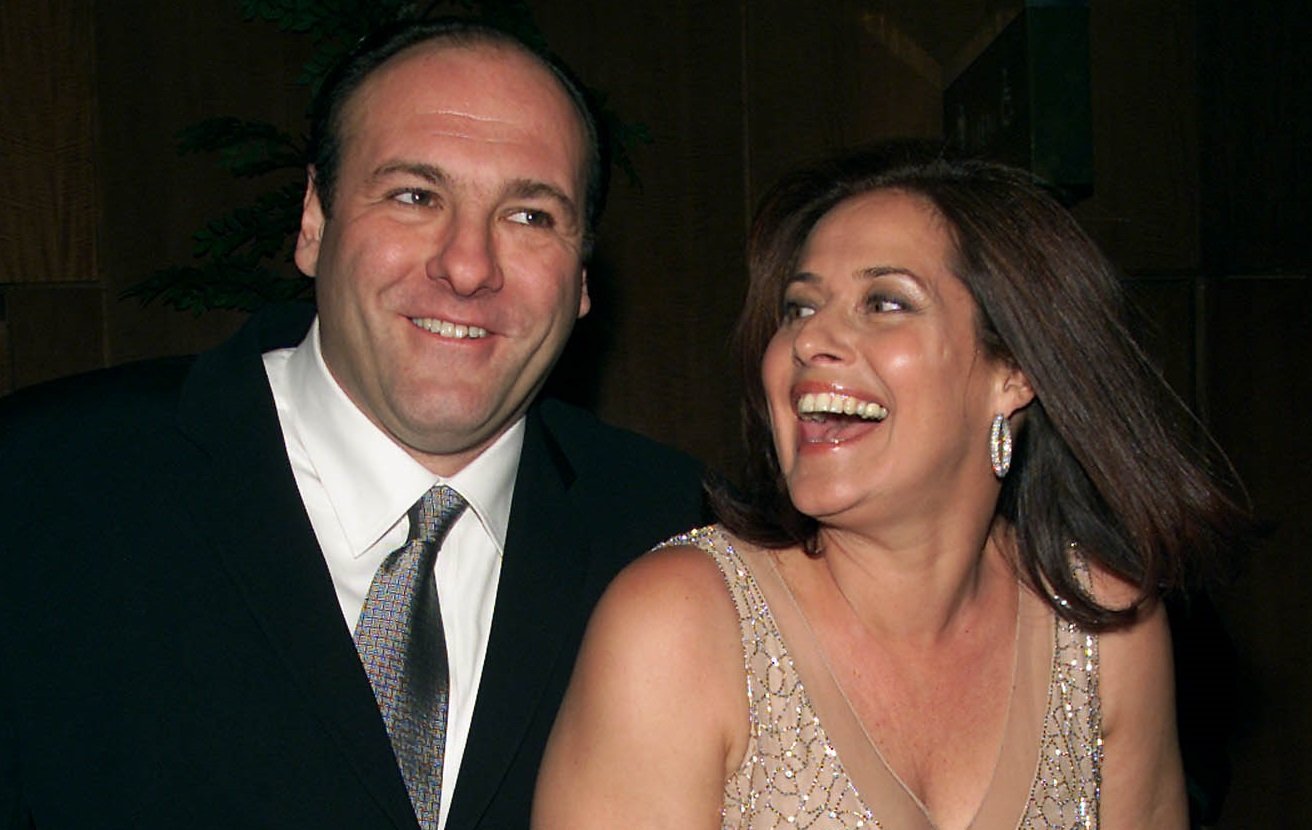 While making funny faces and hand gestures might be enough to break an actor's concentration, Bracco said Gandolfini's tactics veered to the obscene on a regular basis. "He would take pants off, show me his [penis], which was the size of Mt. Rushmore," she said.
Meanwhile, Bracco would be trying to finish her scene. "I would be like, 'Put that away!'" Crew members who couldn't see Gandolfini would think Bracco wasn't able to concentrate for some other reason. "I'm the one who always got in trouble," she said.
As she continued telling stories, Bracco revealed one reason why Gandolfini would always mess with her: He envied her schedule. When playing Melfi, Bracco would work only one day per episode. "He would curse me," Bracco recalled, citing a time when Gandolfini picked her up and threw her across the room. "Who died and gave you this part?" he snarled.