'The Sopranos': How Michael Rispoli Reacted to Losing the Tony Soprano Role to James Gandolfini
Before going with James Gandolfini, 'The Sopranos' producers and HBO took a long look at Michael Rispoli. And Rispoli was friends with Gandolfini.
Before James Gandolfini landed the role of Tony Soprano, David Chase (creator of The Sopranos) and HBO narrowed the number of actors in the running for the lead part down to three. Besides Gandolfini, musician Steven Van Zandt and New York actor Michael Rispoli also had a shot.
Every Sopranos fan knows how this story turns out. While Gandolfini won three Emmys and a Golden Globe playing Tony, Van Zandt (Silvio Dante) and Rispoli (Jackie Aprile) also turned in fine performances in supporting roles on the series.
But like everyone else Rispoli, who's had a long and successful career as an actor, wonders what might have been. On an April episode of the Talking Sopranos podcast, Rispoli told hosts Steve Schirripa (Bobby Baccala) and Michael Imperioli (Christopher Moltisanti) exactly how his auditions went.
Rispoli and Gandolfini, who'd become friends after working on several productions together, wished each other the best after reading at HBO headquarters. And when Gandolfini got the part Rispoli wasn't bitter about it.
'Congratulations, you f*ck' was Michael Rispoli's message to James Gandolfini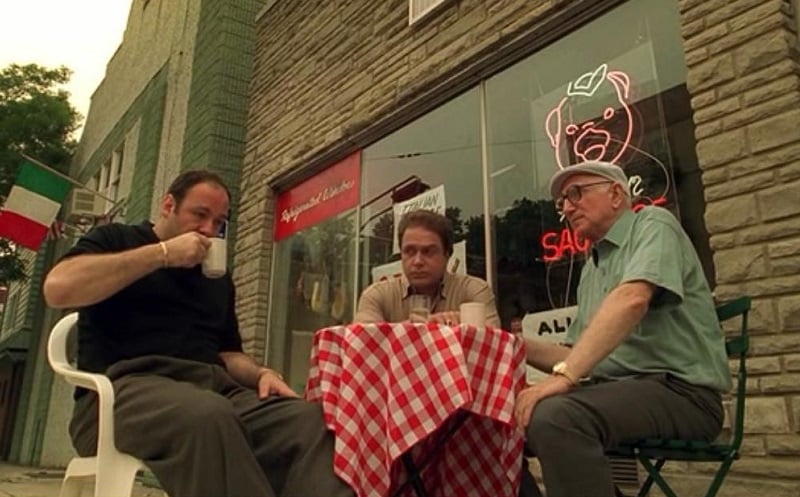 Speaking with Schirripa and Imperioli, Rispoli recalled how he and Gandolfini had competed for other roles prior to Tony Soprano. And Rispoli said that Gandolfini came out on top more times than he did. But there was no cut-throat feel at the auditions at HBO.
After taking turns reading with different female leads, Rispoli told Gandolfini to stop by his hotel when he finished his audition so they could have lunch. "I said 'Look, if it ain't me, it'll be you, and good for you,'" Rispoli said. And Gandolfini said the same to him.
In the following days, Rispoli hung by the phone as his agent kept him up to date on the thinking over at HBO. "One day, she'd say, 'Look, they really want you,'" he recalled. "Then by the evening, 'They really want Jimmy.'" Finally, it went to Gandolfini.
"I called up Jimmy and I said, 'Congratulations, you f*ck,'" Rispoli said. "You're gonna be great in this." After seeing the pilot, HBO pounced and ordered the series. Soon after, Rispoli heard about another part on the show directly from Chase.
Rispoli had an idea about playing more than 1 Aprile on 'The Sopranos'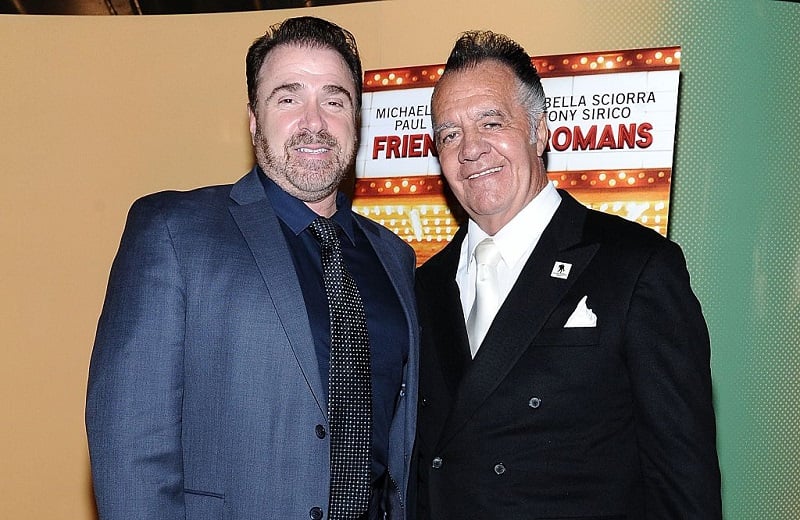 With the season 1 story coming together, Chase called Rispoli about playing Jackie Aprile. And though Rispoli was happy to take it, he was disappointed that Jackie dies after only a few episodes as acting boss. So he suggested ways to keep around a character he might play on the show.
"I said, 'Make me a boss from Philly or South Jersey. I'll come in every once in a while,'" Rispoli told Chase. But Chase didn't have any parts like that written into the first season. So Rispoli pitched another idea to keep the Aprile name going.
"'I'll tell you what, I'll come back next year. I'll shave my head, come back as Jackie's brother who comes out of prison looking for his own,'"Rispoli said. Chase liked the idea, so Rispoli took the part of Jackie hoping to live another day as an Aprile.
Jackie's brother Richie did come looking for what he believed was rightfully his in season 2, of course. However, David Proval got the part as Richie. By then, Rispoli was on to the next job.
Also see: 'The Sopranos': Michael Imperioli Crashed a Car With James Gandolfini Inside on His 1st Day