'The Sopranos': John Ventimiglia Said He Based Artie Bucco on a 'Godfather II' Character
As Artie Bucco on 'The Sopranos,' John Ventimiglia had a number of fine comedic moments. Ventimiglia said he took inspiration from a 'Godfather II' character.
The Sopranos (1999-2007) featured more hilarious moments over its 86 episodes than you could count. While major characters such as Dr. Melfi (Lorraine Bracco) mostly play it straight, the show's supporting players had plenty of chances to flex their comedic chops.
Paulie "Walnuts" Gualtieri (Tony Sirico) certainly checks in on that list. Whether demanding Tupperware containers back from another mobster or getting spooked by the near-death experience of Christopher (Michael Imperioli), Sirico's Paulie keeps the audience laughing.
You could say the same about Artie Bucco (John Ventimiglia), childhood friend of Tony Soprano (James Gandolfini) and proprietor of Vesuvio. Ventimiglia's Artie had a way of pushing quail and interrupting restaurant guests that makes viewers beam with delight.
On the August 31 edition of the Talking Sopranos podcast, Ventimiglia said he based Artie on a character from one of the great mob classics. He said Artie Bucco has his origins in The Godfather: Part II.
John Ventimiglia loved the Signor Roberto character in 'The Godfather: Part II'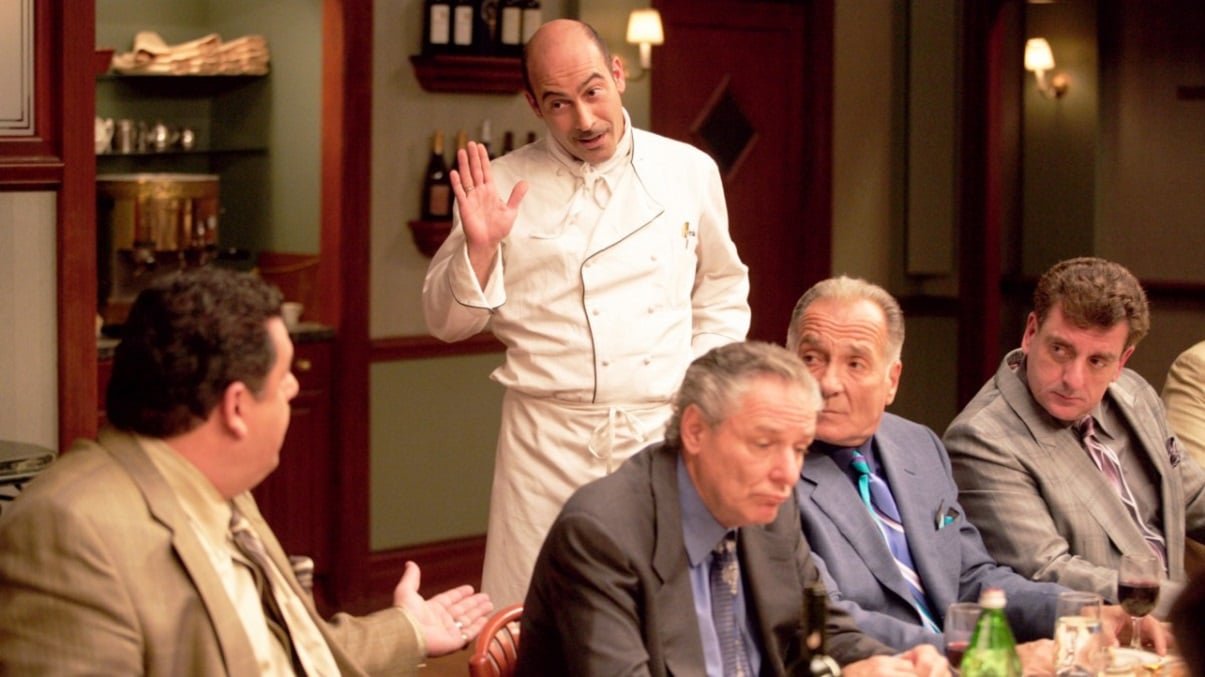 On his visit to Talking Sopranos, Ventimiglia described the run-up to playing Artie. At first, he read for the part of Tony Soprano. When that didn't work out, he auditioned for Paulie Walnuts. That also didn't work, but producers kept calling him back to read with other actors.
At some point, they said they wanted him to play Artie the chef. Ventimiglia recalled not being thrilled by the offer. "I was like, 'The chef? Ugh,'" Ventimiglia said with a laugh. Then Imperioli (who co-hosts the podcast) asked if he based the character on someone he knew.
"I based Artie Bucco on the landlord in The Godfather: Part II [Signor Roberto] who's trying to get out the door," Ventimiglia said, before doing a bit from the scene of Roberto fumbling with the lock. "He plays it …. he thinks he's tough but then [acts nervous at the door]. What a wonderful [performance]."
In that installment of The Godfather, we first encounter Signor Roberto when Vito Corleone (Robert De Niro) asks him not to evict a woman from her apartment. Roberto refuses, but later learns Corleone is a rising force in the mafia. At that point, he returns to comically and apologetically offer all sorts of concessions to the tenant in order to please Don Corleone.
Ventimiglia loved the physical performance by Leopoldo Trieste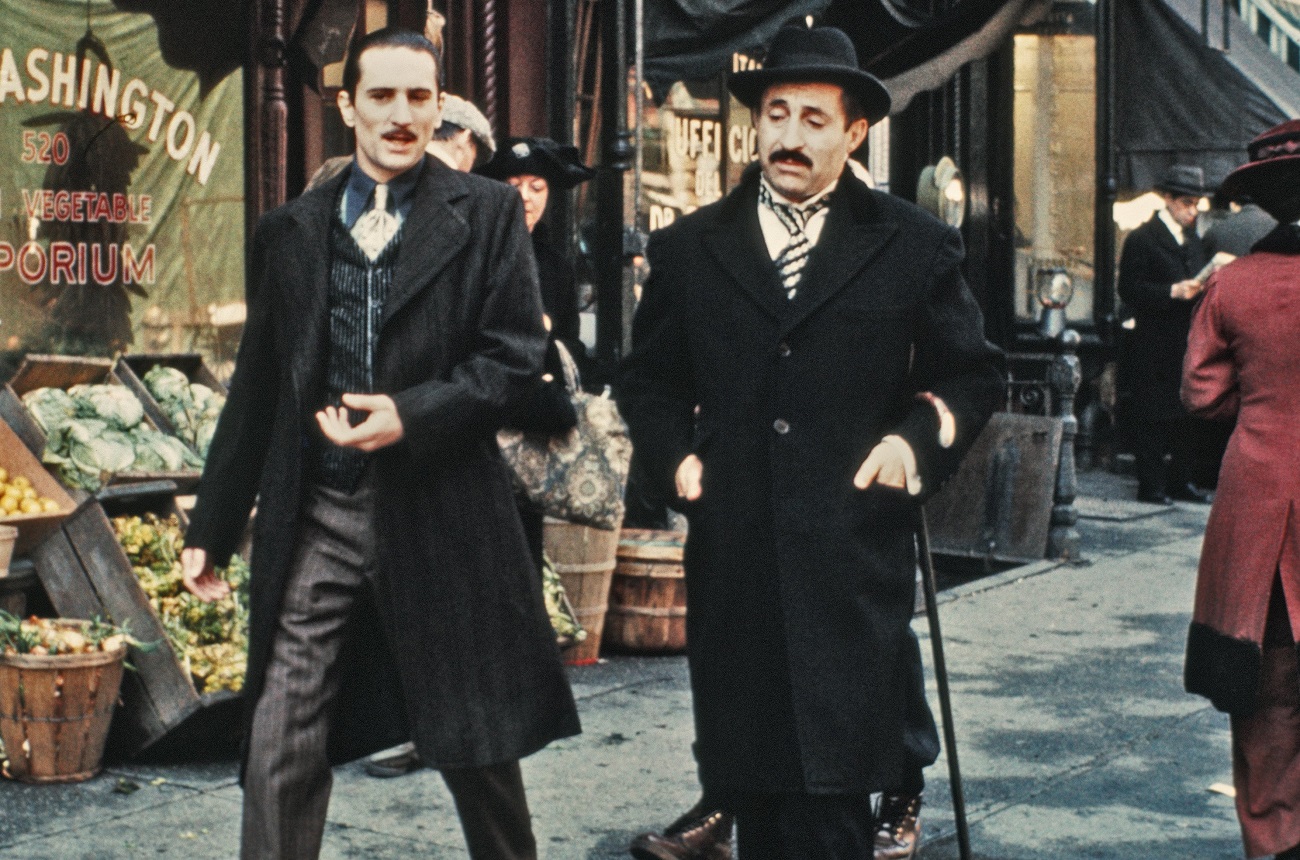 Ventimiglia put on quite the physical acting clinic playing Artie, and he spoke admiringly of that performance by Leopoldo Trieste. "If it was a silent film, that guy to me was … the craft of acting doesn't require dialogue," he said. "That's why silent films can be so powerful."
Trieste, the Italian actor who did extraordinary work in comedic films by Pietro Germi (including Divorce Italian Style), worked his magic again as Roberto. "As someone attracted to physicality of language, it attracted me," Ventimiglia said of Trieste's Godfather II performance.
Ventimiglia said he suggested a way to emphasize his own physicality to Sopranos creator David Chase. "I said to David, 'I don't really need a lot of lines. I could just walk up to the table and go like this: [nods, turns his head, nods again].'"
Chase apparently took Ventimiglia's suggestion to heart. When Artie floats into a scene at Vesuvio and implores diners to expand their horizons (hands pointing away from his head), he doesn't use many words to make his mark on the action.