'The Sopranos': Michael Imperioli Perfectly Explained James Gandolfini To Joe Rogan
James Gandolfini's work on 'The Sopranos' is still considered one of the best performances ever. Michael Imperioli got a front row seat to this greatness.
The late James Gandolfini resonated with people worldwide thanks to his portrayal of mafioso Tony Soprano on the hit HBO series The Sopranos. This impact didn't stay in the fan realm, however. Since he died in 2013, Gandolfini's Sopranos co-stars have gleefully spoken about his effect on people's lives.
Michael Imperioli, who played Soprano's nephew Christopher, and Steve Schirripa, who played Bobby Baccalieri, recently opened up to Joe Rogan on what Gandolfini was like on set.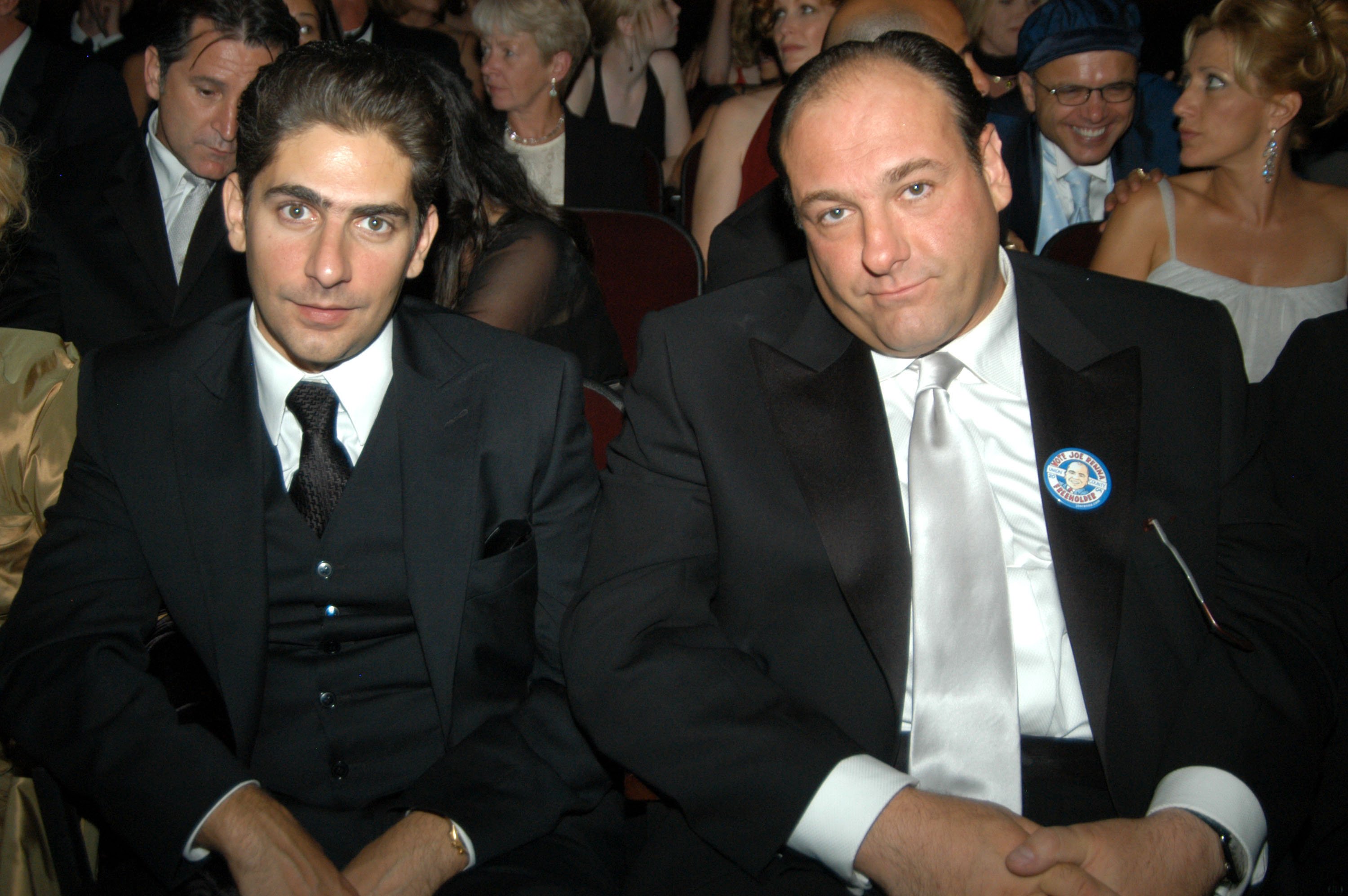 Tony Soprano was a different type of mafioso
The Sopranos helped bring the game-changing mafia drama to television in ways that it never had before. Deadline points out how the show took advantage of HBO's penchant for prestige television, the series was a television show that felt more like a movie thanks to its high budgets, great crew, and a professional cast of well-known actors and soon-to-be-famous actors. 
Gandolfini's Tony Soprano was, in many ways, an archetypal mafioso at face value. He was more likely to solve a disagreement with a gun than he was to settle it with words. Furthermore, while he loved his family and would literally kill for their honor, his selfish streak often made him hard to live with for the rest of the Soprano kin. 
Deep down, however, Tony Soprano had a depth of character that went beyond his tough-guy aesthetic. Inside, Tony was a man who played a stone-cold killer on the streets, but deep down inside, he was a sensitive soul who just wanted to do better for both himself and his loved ones. While The Sopranos was a show about the mafia, it was a character study about the men who find themselves in that life.
To grapple with such a complicated role, Gandolfini had to drench himself in the character's nuances to ensure that both the tough guy exterior and the soft teddy bear inside were always on-screen. Imperioli and Schirripa recently talked about Gandolfini's commitment to the role on The Joe Rogan Experience.
James Gandolfini gets in character
Schirripa reflected on Gandolfini's ability to take the complex role and make it digestible to a diverse fan base. Schirripa acknowledged that he took his late friend's talent for granted, noting how Gandolfini could convey these complex emotions to the camera. 
"Now, you're watching it, and in one scene… he's happy, mad, furious, in one three-minute scene he goes through four different emotions," Schirripa told Rogan. 
Imperioli might have spent more time on-screen than anyone outside of the Soprano family, and he's still taken back by everything that Gandolfini put into the role. He spoke about Gandolfini's way to not only convey the script on the screen but add his flavor when he felt the script wasn't doing enough. 
"There's that one scene in the pilot where my character tells Tony Soprano, 'Oh, I could go to Hollywood and sell my story, or something,' " Imperioli told Rogan.
"In the script, he was kind of fatherly… and instead Jim just grabs me by the throat or something like that, and it became very menacing and very intimidating. And, you know, David saw that and said, 'Wow, that's the guy!'" 
It worked out for every party. 
The everlasting legacy of James Gandolfini
Nothing about Tony Soprano was your typical leading man. He was an overweight, bald Mafioso who suffered through anxiety and secretly had a heart of gold underneath his killer exterior.
Few actors could have pulled off the role the way that Gandolfini did. Gandolfini might have tragically passed away years ago, but Tony Soprano keeps finding new audiences to speak to. 
This is a testament to the script and production but had any other actor taken on the iconic role, perhaps the show would not have held the space it does over 20 years after its premier. That one choice might have changed television forever.