'The Sopranos': Ray Abruzzo Thought of 2 'Godfather' Characters When Playing Little Carmine
When you watch The Sopranos, you might have a hard time connecting it to The Godfather saga. For starters, Marlon Brando's Vito Corleone would not have had time for Tony Soprano (James Gandolfini) and his whining. Corleone smacked around singer Johnny Fontaine (the Frank Sinatra character) for less.
But Sopranos characters love the movie, and the show's writers play most references to the Godfather saga as comedy. Whether it's Big Pussy talking about a "Moe Green special" or Silvio Dante doing the Michael Corleone (Al Pacino) "they pull me back in" bit from Godfather III, the point is to get a laugh.
You'll also find Godfather saga references in at least two actor performances. John Ventimiglia said he used the landlord character from Godfather II as inspiration for Artie Bucco. And Ray Abruzzo, who played Carmine Lupertazzi Jr., said he had two Godfather characters in mind as well.
Ray Abruzzo nailed 'Sopranos' character Carmine Lupertazzi Jr. by mispronouncing words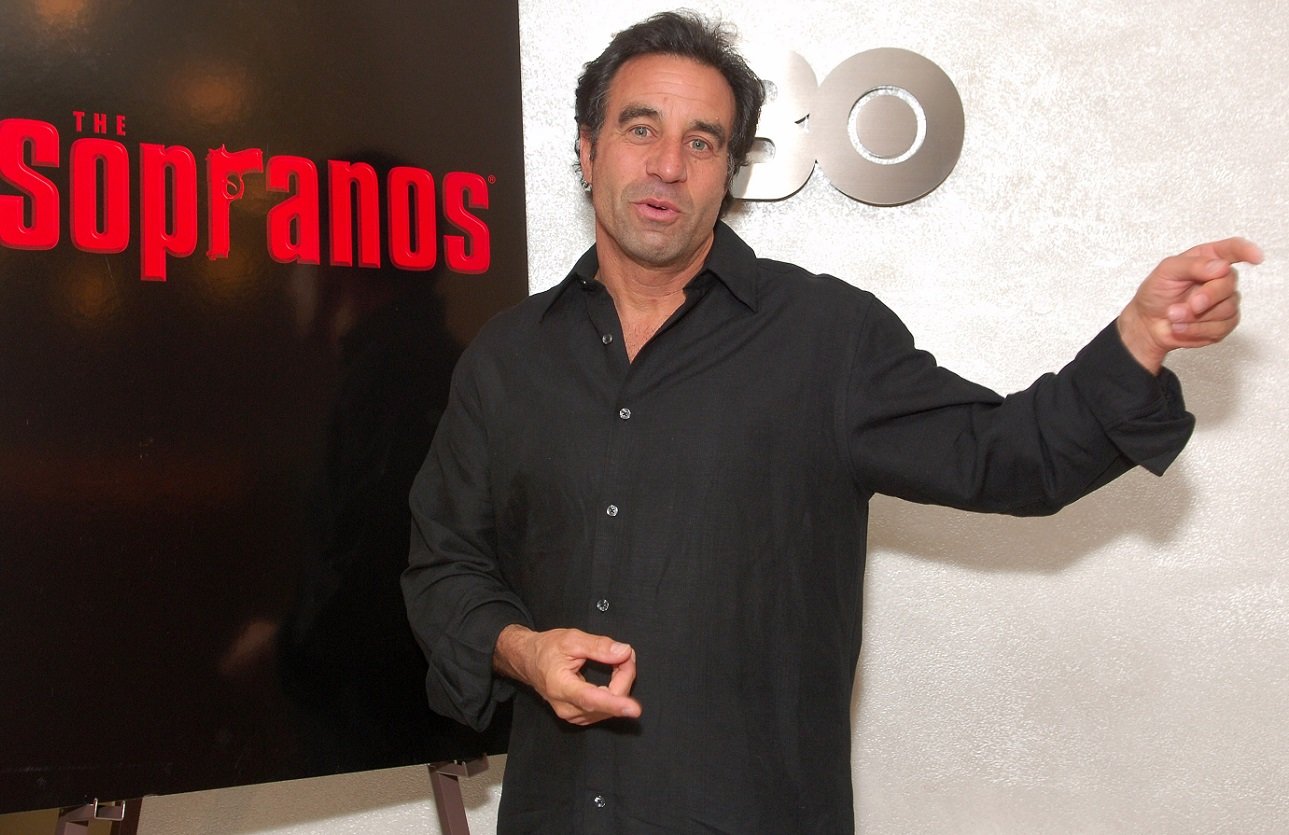 RELATED: The 1 'Sopranos' Actor Who Really Tried to Talk David Chase Out of Killing Off His Character
You can't miss the entrance of Carmine Jr. (Abruzzo) in "Calling All Cars" (season 4 episode 11). Tony (Gandolfini) goes down to Florida to speak with him about problems between the New Jersey and New York crews. After some preliminaries, Carmine Jr. begins revealing his personality.
"I am reminded of Louis the Whatever's finance minister — De Something," he says to a baffled Tony. "He built this chateau," Carmine Jr. continues. "It even outshone Ver-sales, where the king lived. In the end, Louis clapped him in irons." Then he lights a cigar.
On the Talking Sopranos podcast, Abruzzo said his way of mispronouncing words served as path into playing Carmine Jr. The writers had described the character as someone who "thinks he's smarter than he is." So Abruzzo ran with that.
At another point, Carmine Jr. wants to call someone a "poseur" and it comes out as "po-zoor." But hey, when you need to warn someone that they're approaching "the precipice of an enormous crossroads," you're bound to have the occasional malaprop.
Abruzzo thought Carmine Jr. was someone who thinks he's Michael Corleone from 'The Godfather' but in reality is Fredo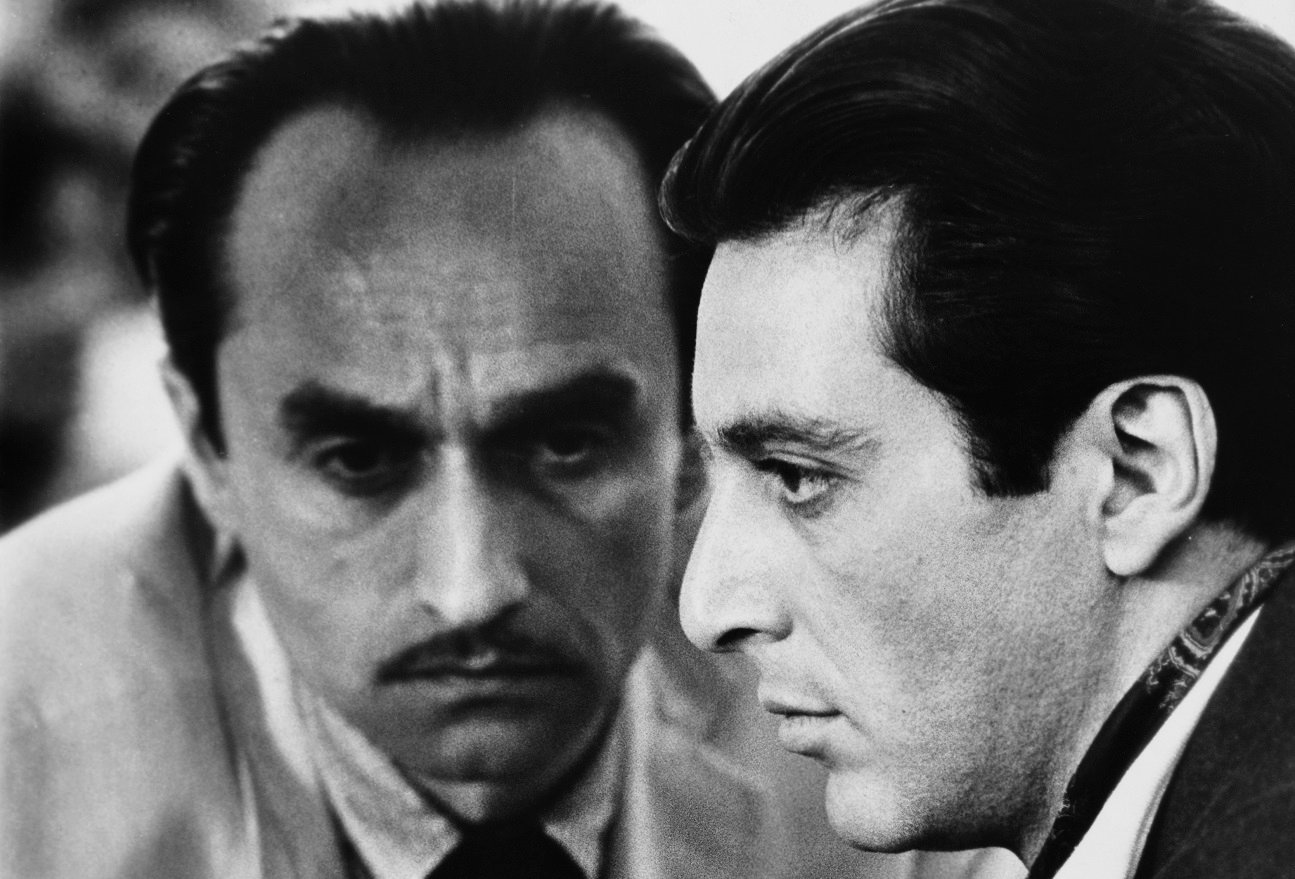 While Abruzzo used the mannerisms and language of Carmine Jr. to understand the character, he also used two Godfather characters to get into his mindset. "Then I came with the idea that Carmine Jr. thinks he's Michael Corleone, but he's Fredo," Abruzzo said on Talking Sopranos.
From there, Abruzzo trusted the powerhouse Sopranos writing team. "I believed all the writing, everything he said," Abruzzo explained. "I just chose to believe every misspoken word and every malaprop and any convoluted thought he has. Just believe it 100%."
Unlike Fredo, Carmine Jr. finds peace on The Sopranos. He eventually leaves the power-grabbing to the rest of the New York crew so he can bow out and enjoy life. He may not be as smart as he believes he is, but Carmine Jr. makes a lot of sense for a mobster.