The 'Sopranos' Role Tony Sirico Auditioned for Before Becoming Paulie Walnuts
Can you picture Tony Sirico playing any role other than Paulie Walnuts on The Sopranos? At this point in time, it's probably difficult (if not impossible) for many fans to imagine Sirico taking any other part. He was born to play Paulie Walnuts.
And Sopranos writers did an incredible job blending details from Sirico's real life into his character over the years. It started with his past as a stick-up man, but Sirico also talks just like Paulie Walnuts. What's more, he is a germaphobe who lived with his mother late in life.
But if casting agents and Sopranos creator David Chase had liked Sirico as the first character he auditioned for, all that would have changed. And it might have bumped the beloved Dominic Chianese out of the prominent role he landed.
Tony Sirico first auditioned for the Uncle Junior role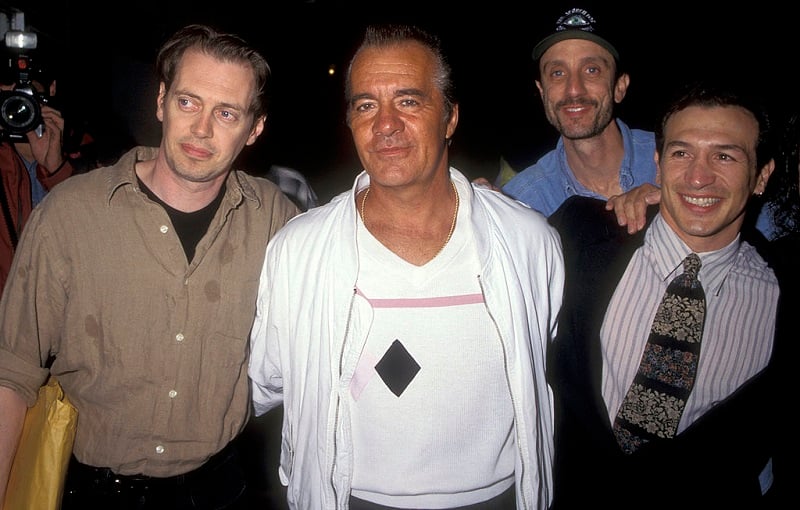 RELATED: 'Sopranos' Star Tony Sirico Used to Mess With Jimi Hendrix in True Paulie Walnuts Style
When casting for The Sopranos got underway, some roles were filled quickly. For example, the search for Carmela Soprano sounds like it ended as soon as Chase had Edie Falco read for the part. But others took a while longer.
The role of Uncle Junior, later immortalized by Chianese, proved much more difficult than the Carmela or Tony Soprano casting. On the June 1 edition of the Talking Sopranos podcast, casting agents Sheila Jaffe and Georgianne Walken described the process to Steve Schirripa and Michael Imperioli.
"Nobody was hitting it," Jaffe said. "And we read a lot of people." She pointed to Joe Viterelli (of Analyze This fame) and Frank Vincent as two names who tried out for Junior. And Sirico recalled reading the same day as Vincent.
"About an hour after I got home, I got a call from David Chase," Sirico told Vanity Fair about his Junior audition. "He said, 'You want the good news or the bad news?'" After Sirico heard all of Chase's news, he must have been pleased.
David Chase offered Sirico the Paulie Walnuts part right away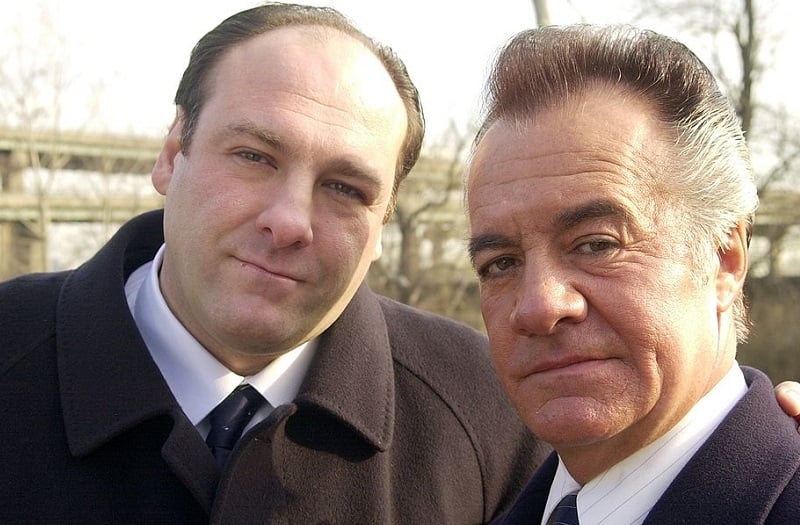 After hearing Chase's bad news (he didn't get the Junior part), Sirico got the good news he'd been promised. "I have something in mind," Chase told him. "Would you be willing to do a recurring role on the show? I have a character called Paulie Walnuts."
Obviously, Sirico accepted, marking the birth of one of the Sopranos' most beloved characters. In the following years, Paulie was as convincing calling the shots in prison as he was demanding he get his Tupperware back from another guy in Tony's crew.
Meanwhile, Jaffe and Walken continued to be stumped about who would play Junior. It wasn't until Jaffe remembered Chianese from The Godfather: Part II (1974) that she realized she had her man. "All of a sudden, I thought, 'I know who. It's Johnny Ola.'" Since it was the '90s, she had to look in a book to find Chianese's name.
RELATED: The Major 'Sopranos' Role Jerry Stiller Dropped Right Before the Pilot Shoot