'The Sopranos' Star Who Played a 'Blue Bloods' Character in Season 11
Season 11 of Blue Bloods has brought on some impressive guest stars. The season started with Whoopi Goldberg and more recently there was a star from The Sopranos. This is fitting given Blue Bloods has multiple connections to the HBO show.
'The Sopranos' and 'Blue Bloods' share producers
The Sopranos changed television and is still seen as one of the best TV shows ever. It won seven Emmys throughout its six seasons before it ended in 2006. Blue Bloods later started in 2010 and two writers from The Sopranos helped write it.
Mitchell Burgess and Robin Green were executive producers and writers on the show. They also won two Emmys for their writing in 2001 and 2003. Both of them are still staying strong with Blue Bloods.
"We did The Sopranos for a long time, and that's a family drama," Green said in a promo clip, according to Vulture. "But now, this is the other side of the law."
The shows also share an actor. But Blue Bloods still manages to get more stars from The Sopranos deep into its run.
'The Sopranos' star who played a 'Blue Bloods' character in season 11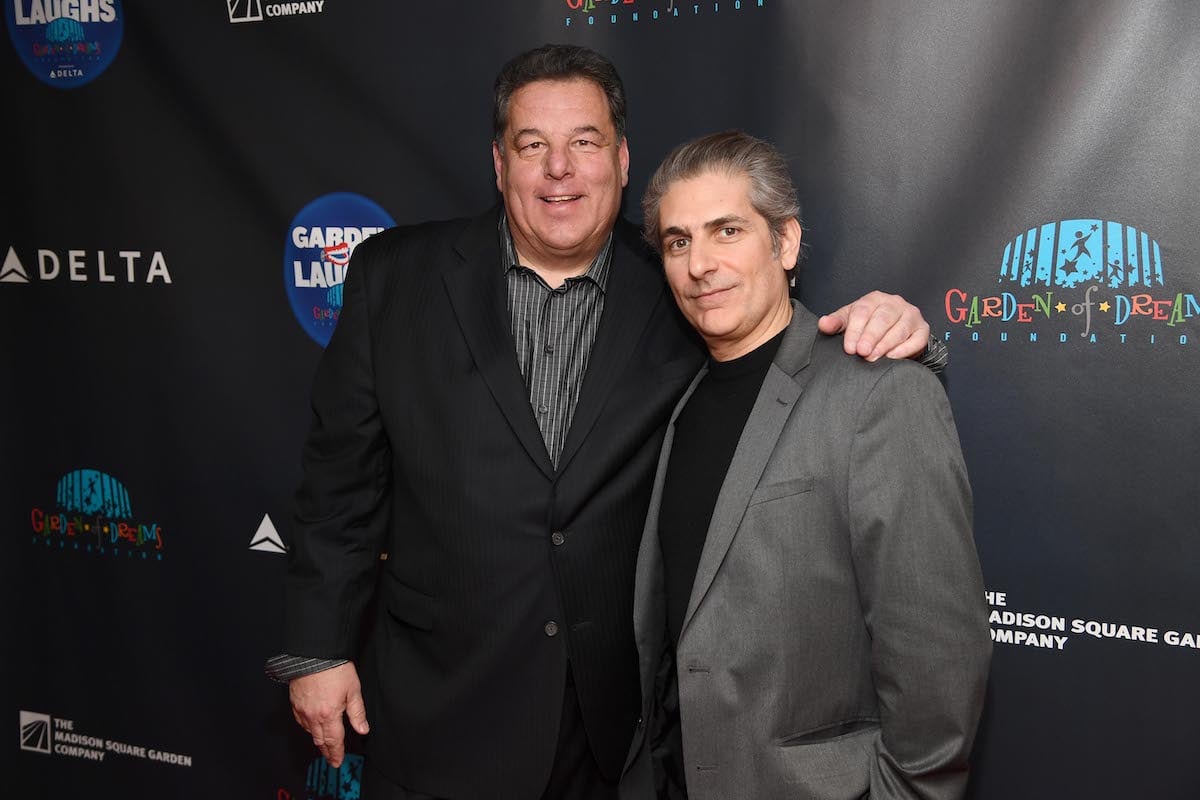 Michael Imperioli played Christopher Moltisanti, the cousin of Carmela Soprano (Edie Falco). The tragic character still got into hot water with Tony Soprano (James Gandolfini) and other characters despite being protected for this connection.
Imperioli appeared in the episode "More Than Meets the Eye" playing Attorney General Robert Lewis. The episode started with Eddie (Vanessa Ray) and Jamie (Will Estes) stopping a man from stealing in a store. A woman started recording the arrest, and Jamie told her to leave the crime scene. She claimed she was a reporter so she wouldn't leave, and Jamie arrested her.
Robert showed up at Frank's (Tom Selleck) office after the video of Jamie arresting her went viral. He claimed it looks bad, and the NYPD violated her First Amendment right. Frank believed she was interfering with an investigation. 
The Attorney General told Frank to void the arrest. Frank refused and believed she trespassed and obstructed the arrest. The episode ended with Robert meeting with Frank again. Frank revealed Robert and the reporter have a personal relationship and have been using an official state car to meet at night, so Robert backs off.
This isn't Imperioli's first episode. He was previously was in two episodes in season 7. 
Steve Schirripa used to be on 'The Sopranos'
Imperioli isn't the only actor from The Sopranos to be on the show. Steve Schrirripa currently plays Anthony Abetemarco on Blue Bloods. He has the task of helping Erin Reagan (Bridget Moynahan) with her work as an Assistant to the District Attorney. 
Before that, he played Bobby 'Bacala' Baccalieri on The Sopranos. He was in charge of Junior Soprano's (Dominic Chianese) loan shark business. Schrirripa lasted on the HBO show until season 6.
It's unclear if Blue Bloods fans will see Imperioli again. But now we know Frank has embarrassing information that he can hold over him.