The 'Sopranos' Star Whose Father Was Killed in a Mob-style Hit
Sopranos creator David Chase used to get annoyed when critics said he only portrayed Italian-Americans as gangsters. "What about everybody else?" Chase would ask. If you look beyond the crew led by Tony Soprano (James Gandolfini), you get what he's talking about.
You have to start with Dr. Melfi (Lorraine Bracco), the psychiatrist who served as what Gandolfini called the show's "Greek chorus." Then there's Dr. Cusamano, the Sopranos' neighbors in suburbia, and the FBI agent with the Italian surname who Tony taunts in one episode.
But the list only begins there. Artie Bucco (John Ventimiglia), Tony's childhood friend, mostly stays out of mob activity as he runs his popular restaurant, Vesuvio. Artie's wife Charmaine (Kathrine Narducci) goes one step further: She tells Tony to buzz off.
"I don't want you and your boys coming in here," she tells a stunned Tony in one scene at Vesuvio. If Narducci struck viewers as an authentic New York actor, it's no coincidence — she grew up in East Harlem and had a father with mob connections. In fact, her father was killed in a mob-style hit.
Kathrine Narducci's father was shot dead in New York in the '70s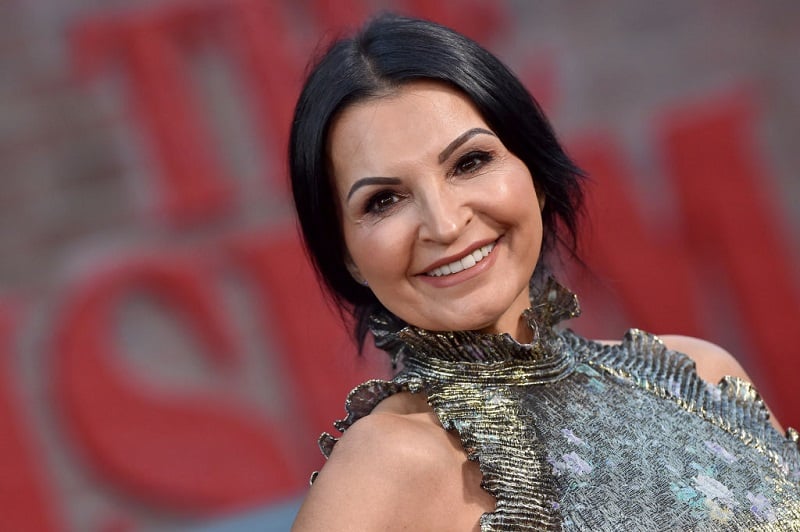 Narducci grew up in Italian part of Harlem in the '60s and '70s. Though she likely didn't know anything about it at the time, her father Nicky had a long rap sheet. In a 1973 book on corrupt cops, Nicky Narducci was described as "a tough hood … with a lot of arrests on his record."
What is certain is that he was on the receiving end of a hail of bullets when Kathrine was 10 years old, according to George DeStefano in An Offer We Can't Refuse. He died outside the Upper East Side bar he ran circa 1976.
From that point on, Narducci described having "like, 20 other fathers. I just felt very safe," she said. "Not knowing who they were or what they did, I just knew they kept everything safe." Eventually, Narducci said she came to realize what these polished father-figures did when she wasn't looking.
Narducci appears in 2 of 2019's biggest mob productions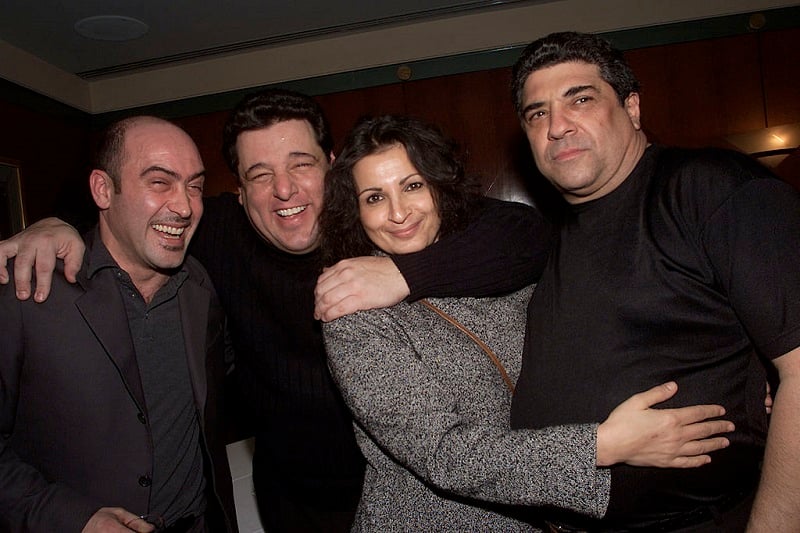 While you won't find Narducci in the upcoming Sopranos prequel (Charmaine would be a very young girl), she is appearing in two of the year's biggest gangster productions.
The first is The Godfather of Harlem. In that EPIX series starring Forest Whitaker, Narducci plays Olympia Grippa, wife of mobster Vincent "The Chin" Gigante, played by Vincent D'Onofrio. Narducci returned a part of New York she knows well for this series.
Even more notably, she plays Carrie Bufalino in Martin Scorsese's The Irishman. In that epic Netflix production, she plays the wife of Russell Bufalino (Joe Pesci).
But in some circles, she'll always be Charmaine Bucco. The Sopranos continues to enchant fans some 20 years after its premiere on HBO. And it's doubtful that will change anytime soon.
Also see: 'The Sopranos': Why We Never Saw the Russian From 'Pine Barrens' Again