The 'Sopranos' Stars Who Played Major Roles in Scorsese's 'Goodfellas'
David Chase was a big fan of 'Goodfellas,' and when he started shooting 'The Sopranos' he got several actors from the film to work on the HBO show.
When you look up the best films of the 1990s, you usually find Martin Scorsese's Goodfellas (1990) near the top of the list. In that picture, you get Robert De Niro, Ray Liotta, and Joe Pesci at their best in what is among Scorsese's finest works.
Quentin Tarantino knew it by heart when he got to work in Hollywood, and when David Chase came up with his idea for The Sopranos, he thought of Goodfellas as one of his models. In fact, Chase said he wanted De Niro to play Tony Soprano if it became a movie instead of a TV series.
It didn't work out that way, but Chase made his own share of screen history with The Sopranos (1999-2007). Twenty years after its premiere, many critics and fans consider Chase's show to be the best thing that ever aired on TV.
But Goodfellas and The Sopranos share more than mob stories and high marks from viewers; they also have a lot of the same performers. Here are the Goodfellas actors who went on to do great work on The Sopranos.
Michael Imperioli and Frank Vincent played key roles in both mob classics.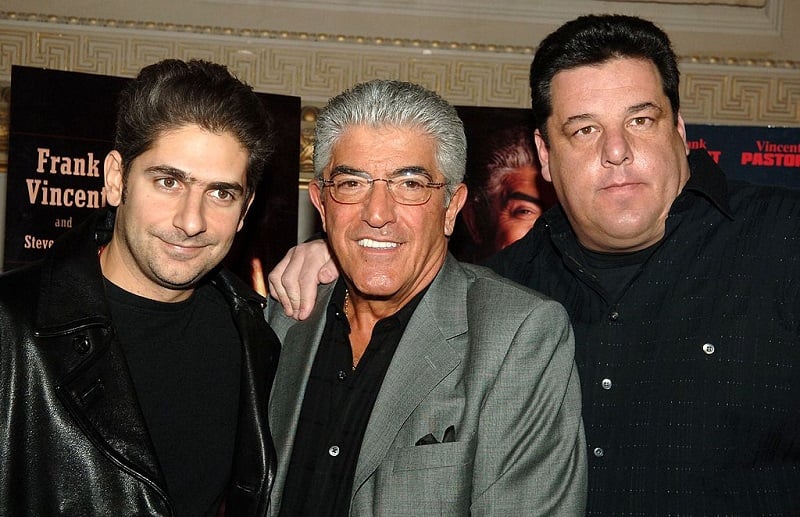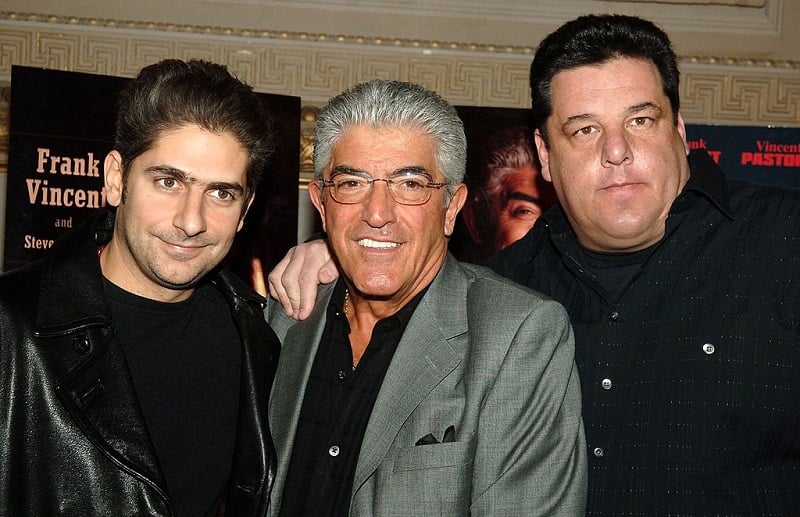 If you want to know how crazy Tommy De Vito (Pesci) is in Goodfellas, just see how he gambles with his friends. When the mood strikes him, Tommy might start shooting at Spider (Michael Imperioli), the young guy bringing him and his pals drinks.
One night, Tommy wants Spider to dance while he shoots at his feet (like they do in Westerns). But he accidentally shoots Spider in the foot. When Spider gives Tommy attitude about it, Tommy kills him on the spot. That gave us a taste of Pesci would bring in his Oscar-winning performance.
The role of Spider was a breakout for Imperioli, who went on to act in one big feature after another through the '90s. But the part of Christopher Moltisanti has become his signature role.
In the case of the late Frank Vincent (Billy Batts), Goodfellas was the second of three Scorsese films the veteran actor made (alongside Pesci each time). Late in the Sopranos run, after Carmine and Johnny Sack can't continue as boss of New York, Vincent's Phil Leotardo steps into the void.
Lorraine Bracco had the biggest role in both productions.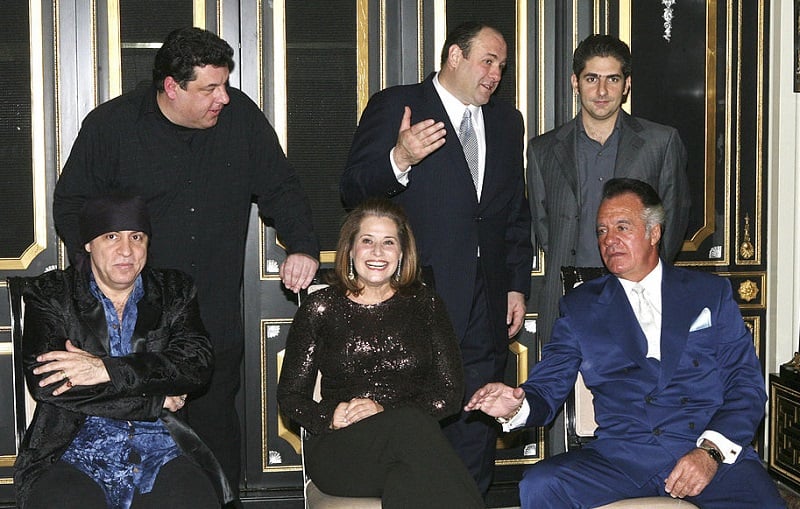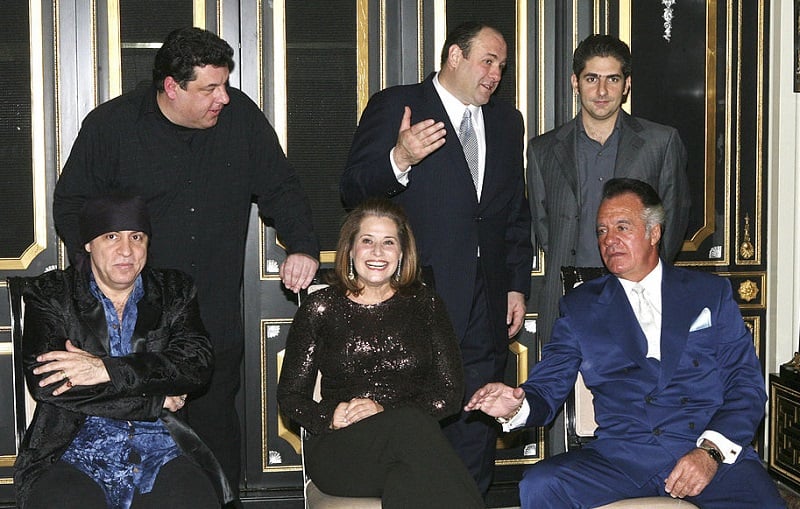 While Vincent and Imperioli played key roles in Goodfellas, Lorraine Bracco was the performer who had the biggest part in both productions. In Scorsese's film, she has the biggest female part (Karen Hill), while on Chase's HBO series she plays Tony Soprano's psychiatrist, Dr. Jennifer Melfi.
In Bracco's telling, she was going in to audition for The Sopranos and made it clear she didn't want the role of Carmela. (She believed the character was too close to Karen Hill.) That opened the door for Edie Falco, who shined as Tony's wife.
The list doesn't end there. Tony Sirico, now known universally as Paulie Walnuts, played the small part of Tony Stacks (a flashy old-school mobster) in Goodfellas. Meanwhile, Suzanne Shepherd (Karen Hill's mom) ended up on The Sopranos as Carmela's mom, Mary DeAngelis.
Tony Darrow, who played Larry Boy Barese on The Sopranos, counts as another actor who got his big break in Goodfellas. While Tommy (Pesci) is doing his signature "FUNNY HOW?" scene, Darrow (as Sonny Bunz) turns up to ask Tommy to pay his $7,000 restaurant tab. It doesn't end well.
Also see: HBO's President Wanted This 'Sopranos' Episode to End Without Its Key Murder