'The Sopranos': Steve Schirripa Wasn't the Only Actor Wearing a Fat Suit on the Show
Steve Schirripa heard repeated references to his weight when he began playing Bobby Baccalieri ("Bacala") on The Sopranos. During Schirripa's first week, Vincent Pastore ("Big Pussy" Bonpensiero) told him that Puss was getting whacked for a clear reason.
To paraphrase and clean up Schirripa's recollection of the conversation, Pastore told him there was only room for one XXL-sized character on The Sopranos. Meanwhile, on camera, Tony Soprano (James Gandolfini) relentlessly mocked Bacala for his weight.
When he first received his Sopranos scripts, Schirripa didn't understand why Tony abused Bacala in this way. After all, the two actors' weight classes didn't seem that far apart. But Schirripa got his answer prior to shooting: He was to wear a fat suit as Bacala.
Schirripa wasn't alone in keeping some padding under his wardrobe. Denise Borino-Quinn, the late actor who played Ginny Sacrimoni, also wore a fat suit while in character.
Denise Borino-Quinn wore a fat suit to play Ginny Sacrimoni on 'The Sopranos'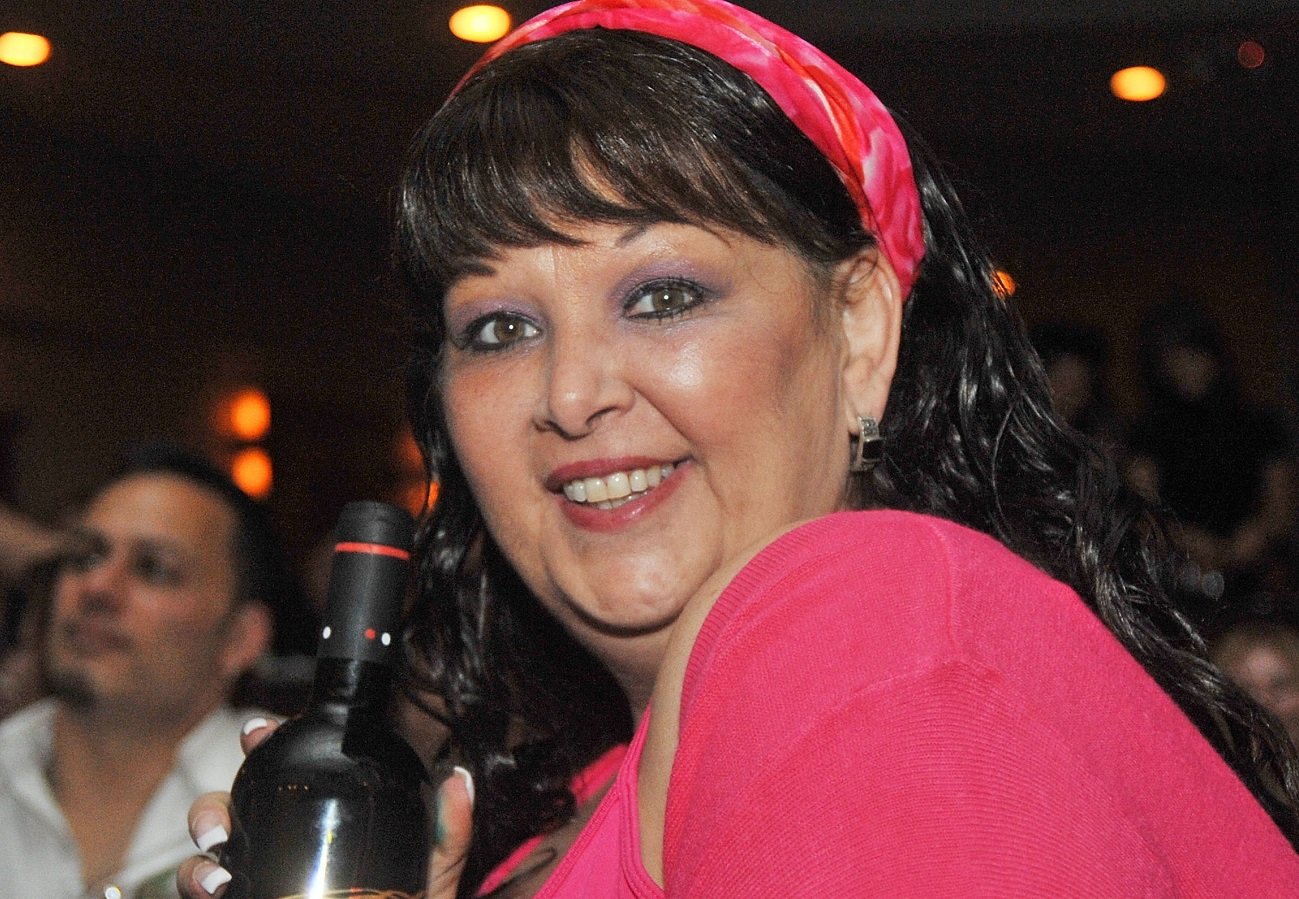 The weight of Ginny Sacrimoni ("Ginny Sack") drove a good deal of action in, you guessed it, "The Weight" (season 4 episode 4). In that installment, Ralph Cifaretto (Joe Pantoliano) makes a crude joke about Ginny's weight. Eventually, the crack gets back to her husband, New York underboss John Sacrimoni ("Johnny Sack").
Johnny Sack responds with understandable fury. He loves Ginny dearly, and he refuses to accept an apology; he wants Ralph's head ("satisfaction"). After seeing John's care and support for Ginny, the viewer get why he wants to avenge the insult. But John's boss won't sanction such a murder.
Borino-Quinn really brought the Ginny character to life in the episode. She's oblivious to the uproar over Ralph's joke, but she struggles privately with her weight. In one moment, the audience sees her succumb to temptation and mow down a stash of candy.
Borino-Quinn was not Ginny Sack's weight in real life. On Talking Sopranos, Schirripa revealed that (like him) Borino-Quinn wore a fat suit for the part. So that makes at least two Sopranos actors with extra padding, for those keeping score at home.
Borino-Quinn only had 1 screen role in her abbreviated lifetime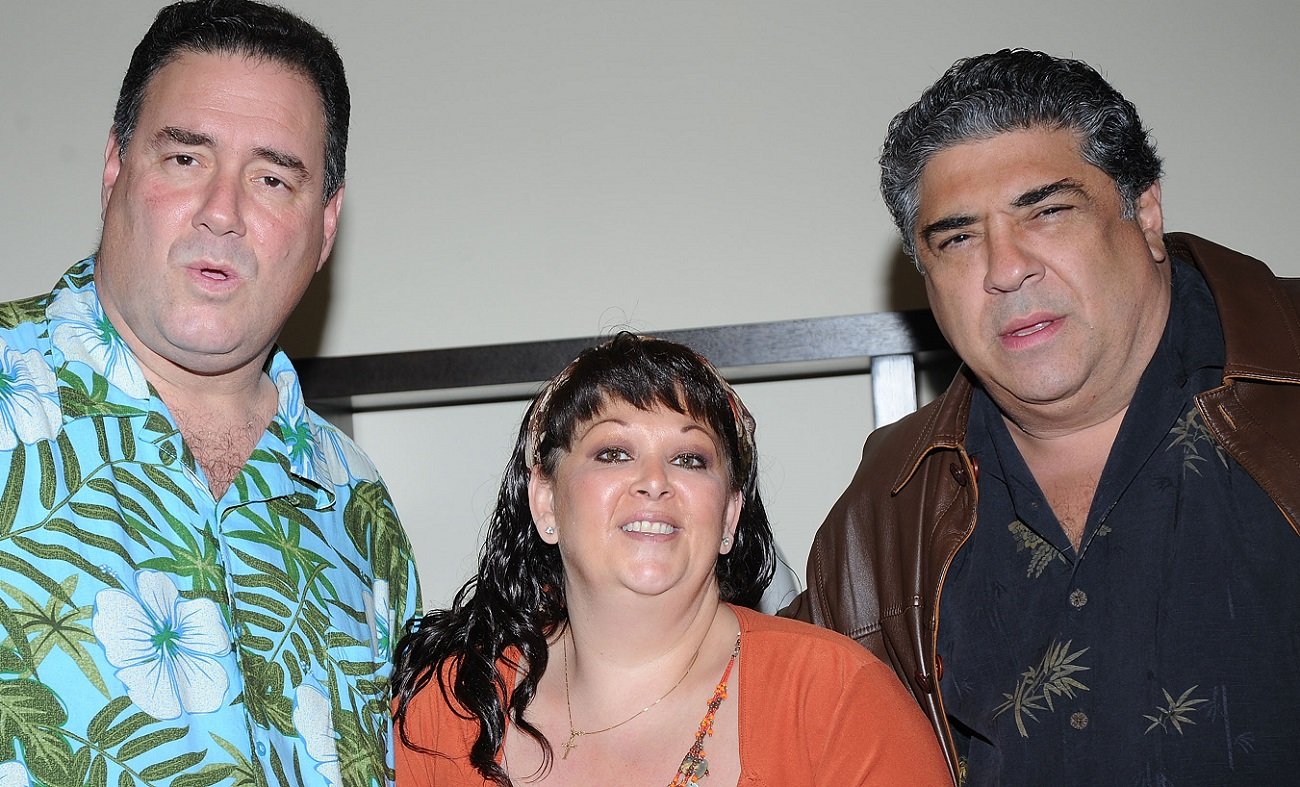 Sopranos creator David Chase never shied away from using nonprofessional actors on the show. originally, Chase considered casting Steven Van Zandt, who'd never worked as an actor, in the Tony Soprano role. (Van Zandt played Silvio Dante for the entire show's run.)
Sopranos producers also hired the nonprofessional Borino-Quinn to play Ginny Sack. Prior to landing the role at an open casting call, Borino-Quinn worked at a law office and had never appeared on the screen. She also had no experience on the stage.
As the AP reported following her 2010 death (at 46), she went to the audition mainly to support a friend and ended up getting the part of Ginny. Following the end of The Sopranos, Borino-Quinn didn't work on any other acting projects. Her screen credits consist of her 17 Sopranos episodes.