'The Sopranos': The Hilarious Exchange James Gandolfini and Steve Schirripa Had at Schirripa's 1st Read-Through
Before shooting his 1st 'Sopranos' episode, Steve Schirripa had a memorable encounter with James Gandolfini at the read-through.
When shooting The Sopranos, the read-throughs before every episode were a big thing. These mandatory script readings, which involved the entire episode's cast, gave Sopranos writers the opportunity to hear how their lines sounded coming out of the actors' mouths.
If writers heard something they didn't like, they still had a chance to revise the script prior to filming. But an actor might also notice something off. That happened on one memorable occasion when Oscar-winning director Mike Nichols dropped out of playing a psychiatrist on the show.
When Steve Schirripa landed the part of Bobby Baccalieri ("Baccala") in season 2, he didn't know quite to expect at the read-through. In his limited acting experience to that point, Schirripa had never done a reading of this sort with the cast.
Once he'd gone through it, James Gandolfini (Tony Soprano) introduced himself to Schirripa. Gandolfini brought up the issue of the fat jokes directed at Baccala — something that had been puzzling Schirripa.
James Gandolfini talked with Steve Schirripa about all the fat jokes lobbed at Bobby Baccala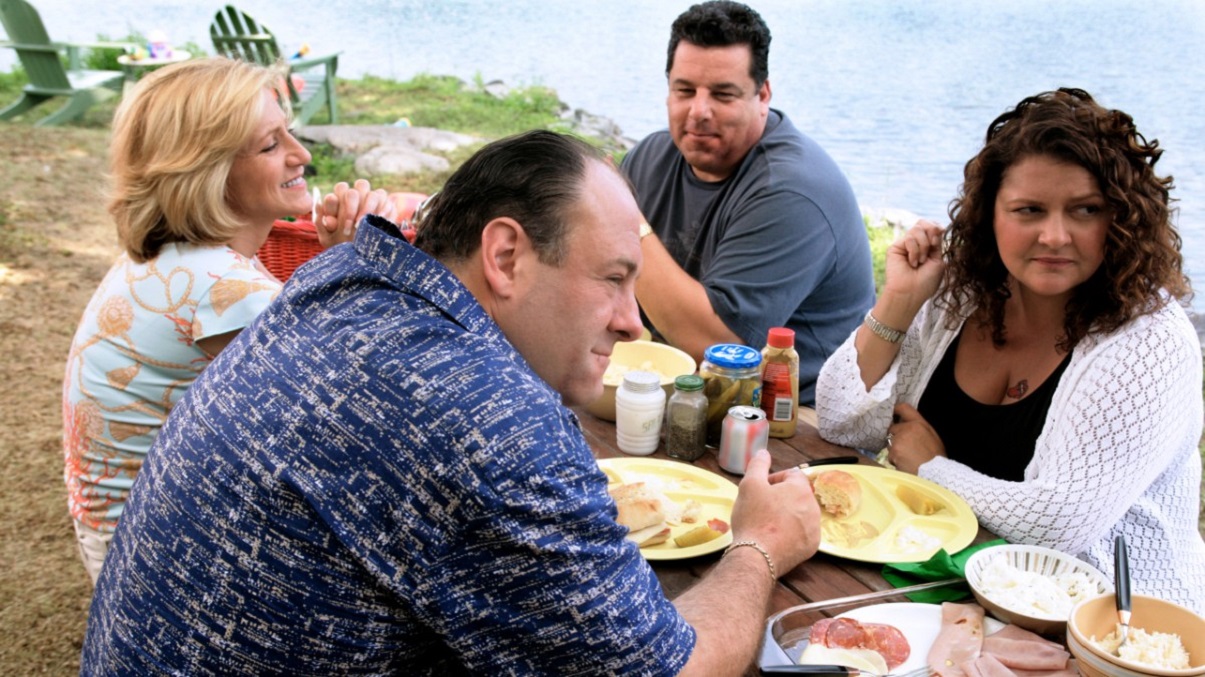 It wasn't easy being Bobby Baccala in his early appearances on The Sopranos. When we first meet Bobby in "Do Not Resuscitate" (season 2 episode 2), the big guy has to meet the scowling Tony Soprano crew in a back room at Satriale's.
After someone points out he's late, Tony asks Bobby how he's keeping up with all the funerals for members of the Junior Soprano (Dominic Chianese) crew. Then Tony gives Bobby the "subsistence-level" terms of the new arrangement with Junior before mixing in a death threat.
In short, Bobby doesn't get off to a great start, but we already knew he wouldn't get respect. In his first reference to Bobby's character, Tony refers to him as "a calzone with legs." Later, he tells Bobby he's so overweight he should "seriously consider salads" and calls him a "fat f*ck."
At the read-through, Gandolfini brought up these references in the script in conversation with Schirripa. Gandolfini noted there wasn't a huge difference in the body types of the two actors.
Schirripa recalled Gandolfini's 'compliment' that he wasn't 'that much fatter' than him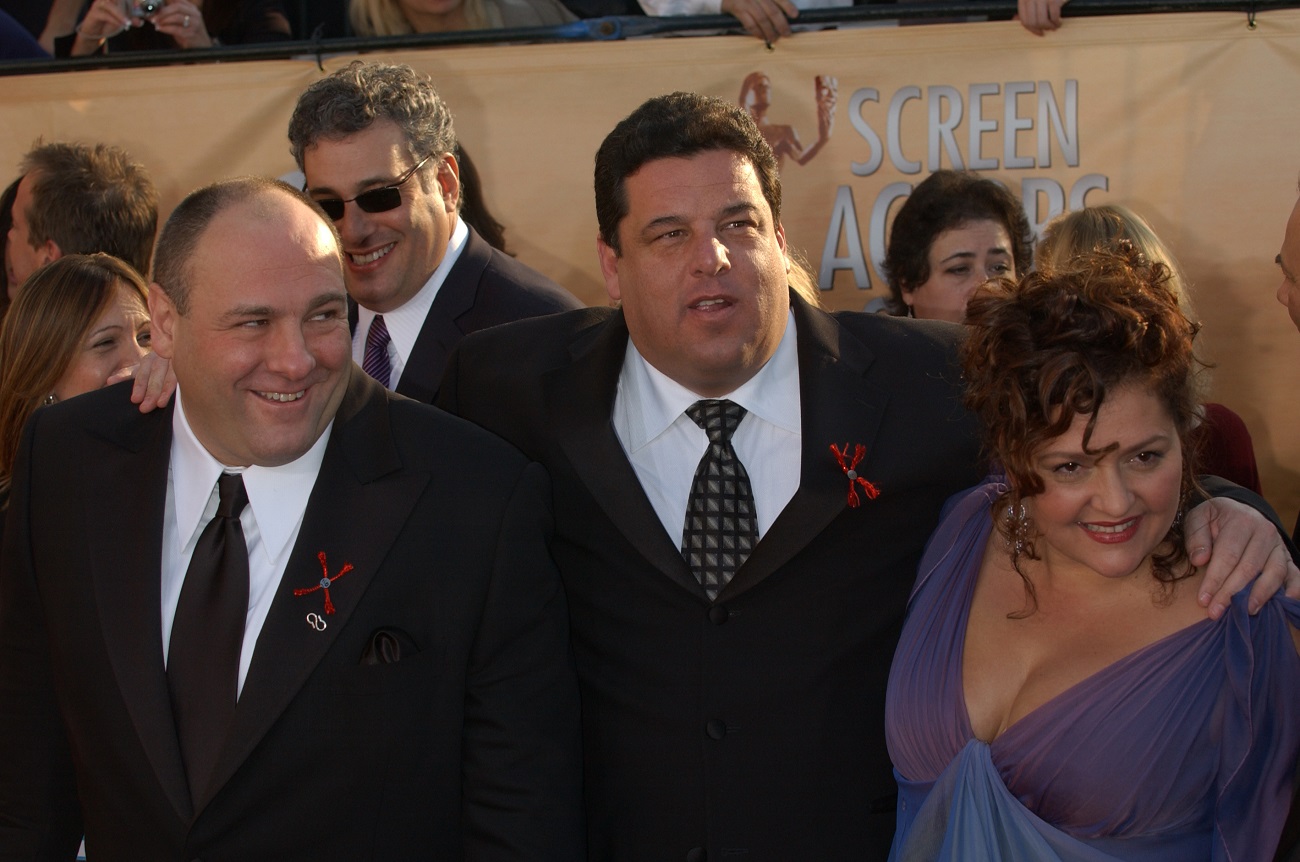 On the Talking Sopranos podcast, Schirripa recalled that day meeting with Gandolfini and doing the read-through for "Do Not Resuscitate." Schirripa said Gandolfini came over to him and remarked how they seemed about the same weight.
"[Gandolfini] said, 'You're not that much fatter than me,'" Schirripa said with a laugh. "That's a nice compliment: 'You're not that much fatter than me.'" When Schirripa mentioned he was wearing a fat suit to play Bobby Baccala, Gandolfini understood what the writers were doing.
Schirripa felt the same way when he was preparing for the role. " I'm not that much bigger than him," he told Vanity Fair in 2012. "So at first I thought, 'Maybe they cast the wrong guy?' And then they had me come in a day or two early and they fitted me for a fat suit."
Schirripa wore than under Bobby's clothing for seasons 2 and 3. Beginning in season 4, he played the character without the suit. "I guess in season 4 David thought I was fat enough on my own, so he let me get rid of it," Schirripa said.