'The Sopranos': Tony Sirico Brought 9 Doctors to the Finale Screening
There's a point late in season 1 of The Sopranos when rumors start circulating about Sal "Big Pussy" Bonpensiero being a rat. Pussy (played by Vincent Pastore) complains about severe back pain, which actually immobilizes him during a visit to the crew's preferred brothel.
But Paulie Walnuts (Tony Sirico) doubts Pussy's claim to any medical issue. (Thus the suspicion grows.) "There isn't even anything wrong with his back," Paulie tells Tony Soprano (James Gandolfini) after Pussy can't manage rolling a piano across the room at Tony's party.
As proof, Paulie tells Tony how he sent Pussy to his own doctor, whom Paulie describes as "like the Jonas Salk of backs." After giving Pussy a battery of tests, the doc said he had no problem. While it's an interesting plot point, the anecdote continues Paulie's fascination with doctors.
During a discussion of episode 3 on the Talking Sopranos podcast, co-host Steve Schirripa (Bobby Baccala) noted that Sirico was about as obsessed as Paulie was with his health in real life. And Schirripa pointed to Sirico's entourage at the Sopranos finale screening in 2007.
Steve Schirripa recalled Tony Sirico bringing 9 doctors to the screening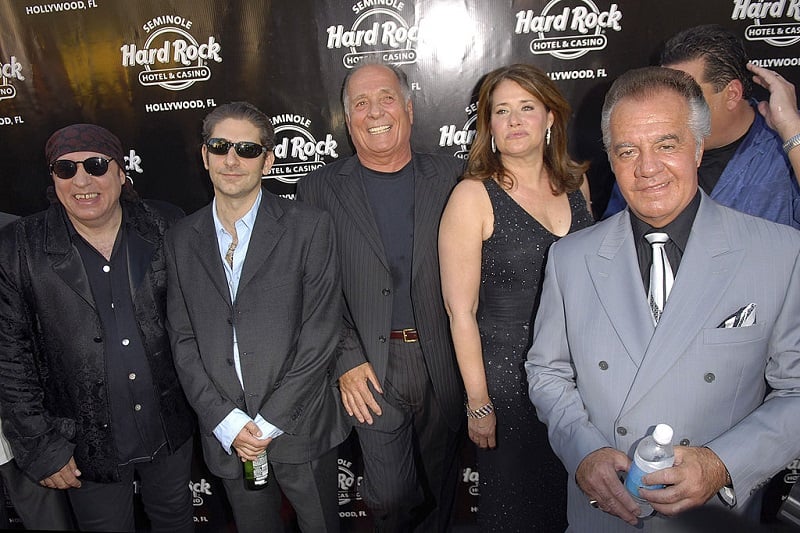 Early on in the excellent Talking Sopranos podcast, Schirripa told co-host Michael Imperioli (Christopher Moltisanti) that Paulie was his favorite Sopranos character. Schirripa clearly relishes moments like Paulie's rundown of his "Jonas Salk of backs."
In episode 3 of the HBO show (the podcast goes episode-by-episode), Paulie mentions something about stem-cell research. On Talking Sopranos, Imperioli pointed out Paulie's obsession with medical research and doctors throughout the series. Right away, Schirripa perked up.
"You mean the course of the series or the course of [Sirico's] life?" he cracked. "He's a bit of a hypochondriac," Imperioli agreed. Then Schirripa told the story of the Sopranos series finale. While most cast members invited family and friends, Sirico had an odd sort of guest-list.
"At the finale [at Radio City], I had my table next to [Sirico's]," Schirripa said. "Tony Sirico's table — he brought nine doctors and their wives." "His personal team, his medical team," Imperioli said. "His personal team," Schirripa confirmed. "They were walking around [with him] at Radio City and afterwards at the party."
David Chase became known for playing with actors' real-life issues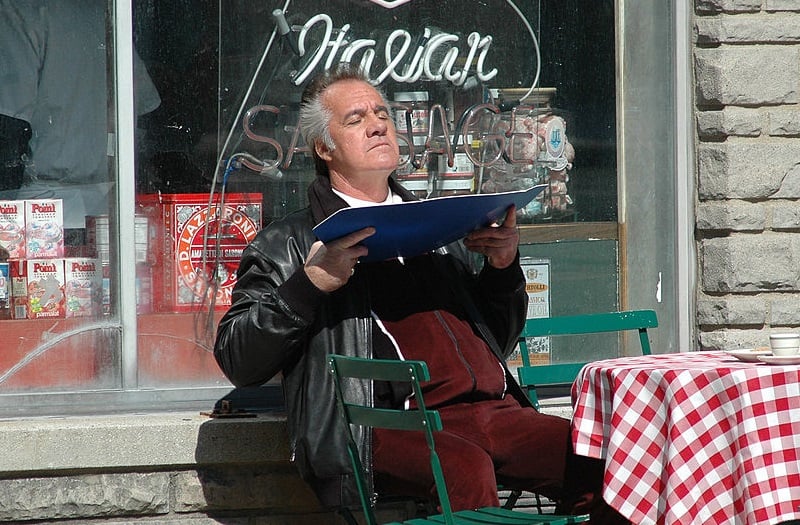 Over the course of The Sopranos, creator David Chase and his writing team used details from actors' personal lives in their characters. (Writers would regularly catch up with actors for this purpose.) Gandolfini began calling Chase and his writers "vampires" for this very reason.
But while something like the weight loss of Vito Spatafore (Joe Gannascoli) might end up in the script, the writers worked much more of Sirico's life into The Sopranos. Everything from Sirico's germaphobia to his living situation (i.e., living with his mother) was fair game.
So when Paulie worried about splashing from urinals and other things, Sirico could speak the lines with special conviction. And when he notes his Jonas Salk-level back doctor, you can bet he had such physicians in his corner in real life. That included his entourage at the Sopranos finale.
Also see: 'The Sopranos': How Michael Rispoli Reacted to Losing the Tony Soprano Role to James Gandolfini