'The Sopranos': Tony Sirico Made a Memorable Appearance at Robert Iler's Confirmation
If you go back to the pilot episode of The Sopranos, you find a very young Anthony Junior (A.J.) delivering his famous line about baked ziti. When Robert Iler landed the part of A.J., he was just 12 years old.
So as Iler went through adolescence, hit his late teens, and celebrated the first birthdays of his 20s, he did it all while working on The Sopranos. On the May 11 edition of the Talking Sopranos podcast, Iler explained how he thought of James Gandolfini as a father figure in his early years on the job.
That's only natural for a youngster spending so much time on set, and other actors felt a familial attachment to Iler as well. So when Talking Sopranos co-host Steve Schirripa (Bobby Baccala) asked about Iler's interactions with Tony Sirico (Paulie Walnuts), it was no surprise Iler had a story.
The story Iler told sounded like a Sopranos writer left it out of a script. It involved a pinstripe suit, an envelope full of cash, and Iler's confirmation at a Catholic church.
Robert Iler recalled Tony Sirico at his confirmation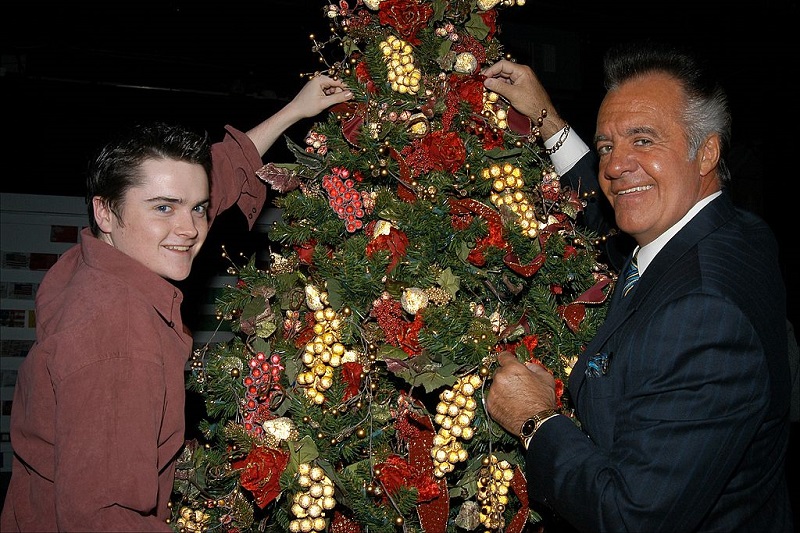 While Iler chatted with Schirripa and co-host Michael Imperioli (Christopher Moltisanti), he noted how he went from a pre-teen to a young man around this group of actors. Along the way, Gandfolini went from treating Iler like an adopted son to treating him more like "one of the guys."
At that point, Schirripa wanted to know what (if any) unsolicited advice Sirico doled out to him over the years. In response, Iler spoke about Sirico turning up at his confirmation early on in the Sopranos' run. (Catholics get confirmed around the age of 12-14.)
"He came in wearing a [double-breasted] pinstripe suit," Iler recalled. "[Sirico] gave me a kiss on the cheek and a card with cash in it. He's like, 'If you ever have any problems, you call your Uncle Tony.'"
If that sounds like a Paulie Walnuts move, welcome to the life of Tony Sirico. More than any other Sopranos character, the veteran gangster actor wasn't very different from what you saw on the screen.
Sirico never ceased to amaze his 'Sopranos' co-stars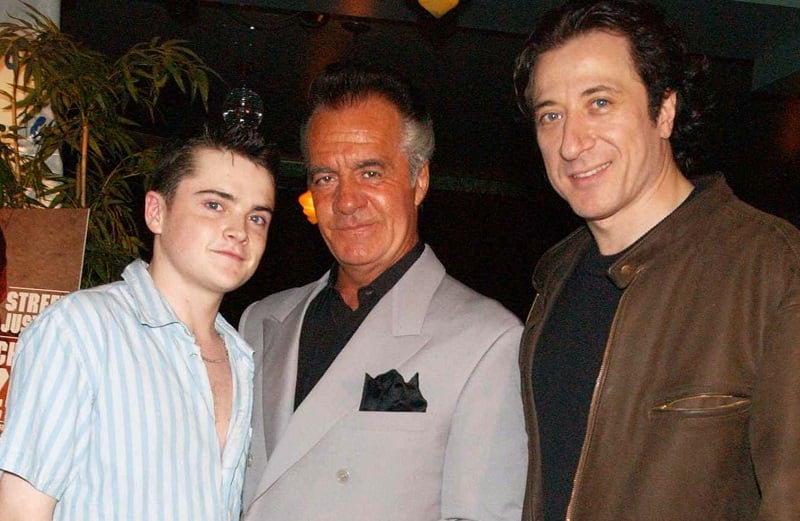 Since the launch of Talking Sopranos in April 2020, fans of Paulie Walnuts/Sirico have witnessed the legend grow. For fans unaware of Sirico's past, his pre-acting days involved a shooting, armed robberies, and a few jail stints.
In one podcast episode, Imperioli noted why Sirico held his hands in front of himself as Paulie. (He learned to protect himself that way in prison.) And Schirripa noted that Sirico matched (or exceeded) Paulie's hypochondria in real life. (He brought nine doctors to the finale screening.)
Hopefully, the list won't end there. If all goes as planned, Sopranos fans have another 79 episodes of the podcast left. Let's hope for more insight on Paulie as a character and Sirico as a man. Most of the time, you can't tell the difference.
Also see: Michael Imperioli Said He Based His 'Sopranos' Character on a Real-Life Mobster