'The Sopranos': Tony's Fate Seemingly Confirmed By Series Creator—By Accident
If there is one great mystery that's baffled mankind for what feels like an eternity, it's that end scene in The Sopranos. What happened when the screen went dark?
For over a decade, Tony Soprano's fate has been the source of debate, abstract thought, and parody. But oh, it looks like somebody messed around and gave up the goods. This is a moment that deserves all the "Oh" memes and a cigar. The Sopranos puzzle seems solved.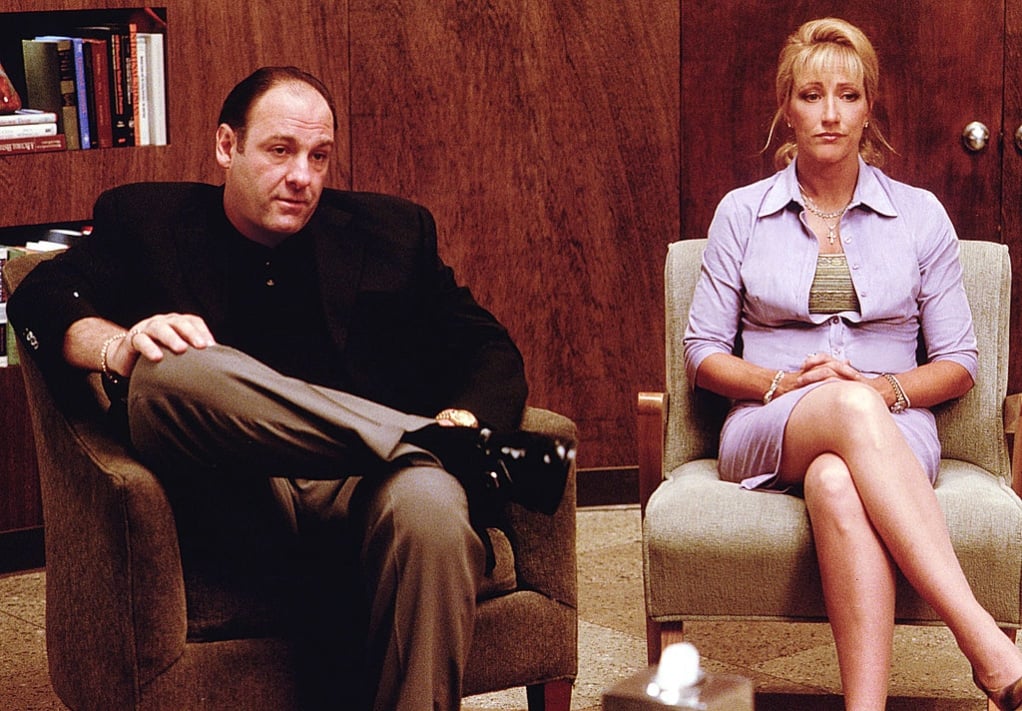 'The Sopranos' final episode recap
Just to jog your memory, let's run down a condensed version of that series finale from 2007. Heading into the last stretch, pretty much everything was a mess. Tony was hiding out, Bobby and Vito were dead, and Phil was hellbent on whacking Tony to take control from the DiMeo crime family. He didn't want a truce.
On top of that, the prospect of being indicted by the feds loomed above Tony's head. Overall, things were still shaky.
Meadow was engaged and looking to move away, and AJ was trying to get his act together. A family dinner was necessary, and it happened in that diner. Tony, seated in the booth, watched Carmela and AJ enter one-by-one.
The guy in the Members Only jacket kept staring at their table until he suspiciously walked into the bathroom. The final cut was when Meadow walked into the diner, Tony looked up, and the screen went black.
Many assumed he was shot and the screen represented the story ending from his perspective. Others wondered if they all made it out alive.
'The Sopranos' creator may have let it slip
A book excerpt from 2019 is making the rounds again. Series creator and showrunner David Chase chatted with authors Matt Zoller Seitz and Alan Sepinwall for The Sopranos Sessions.
Sepinwall asked Chase to clarify his statement about the show's end and having "two more years' worth of stories" left in him.
Chase replied:
Yes, I think I had that death scene around two years before the end. Tony was going to get called to a meeting with Johnny Sack in Manhattan, and he was going to go back through the Lincoln Tunnel for this meeting, and it was going to go black there and you never saw him again as he was heading back. The theory being that something bad happens to him at the meeting. But we didn't do that.
Seitz answered, "You realize, of course, that you referred to that as a death scene," and Chase said, "F**k you guys."
Now, you can either read or listen to the audiobook version (which we recommend) yourself to learn more about what Chase really meant, but many are convinced that Tony died. (The book is available via Amazon or Scribd.)
That means any of you who hedged bets about the outcome can go ahead and collect—with interest. Just don't break anyone's fingers or kneecaps.
Don't forget about the prequel
Originally, The Many Saints of Newark prequel film was supposed to drop in September 2020. COVID-19 pushed the date into 2021, and Michael Gandolfini, son of the late James Gandolfini, confirmed it will arrive on March 12.
The movie is set in the '60s and will feature Gandolfini as a young Tony Soprano. Until next spring, fans can continue to argue about the true fate of Tony Soprano—or put it to bed.