'The Sopranos': Vincent Pastore Thought He Got Killed Off Because David Chase Saw Him Smoking Weed
Though Big Pussy's death came for a clear reason on 'The Sopranos,' Vincent Pastore wondered if a weed-smoking incident spelled doom for his character.
Many shocking things happened on the first two seasons of The Sopranos. When Livia Soprano (Nancy Marchand) suggested her brother-in-law Junior (Dominic Chianese) murder her son Tony (James Gandolfini), the series went a level TV viewers hadn't seen before.
But the show was only getting warmed up. At the close of season 2, Tony and his most trusted soldier kill their associate and close friend Sal "Big Pussy" Bonpensiero (Vincent Pastore). For many viewers, watching the beloved Big Pussy get whacked was hard to stomach.
Pussy's death had an impact on the cast as well. From that point on, the series regulars began to worry they would die next. Meanwhile, they wondered if their behavior off-camera influenced the decision to keep characters alive or kill them off. These thoughts crossed the mind of Pastore at the time as well — especially as it related to a weed-smoking incident.
Vincent Pastore thought a chance encounter with 'Sopranos' creator David Chase led to Big Pussy's death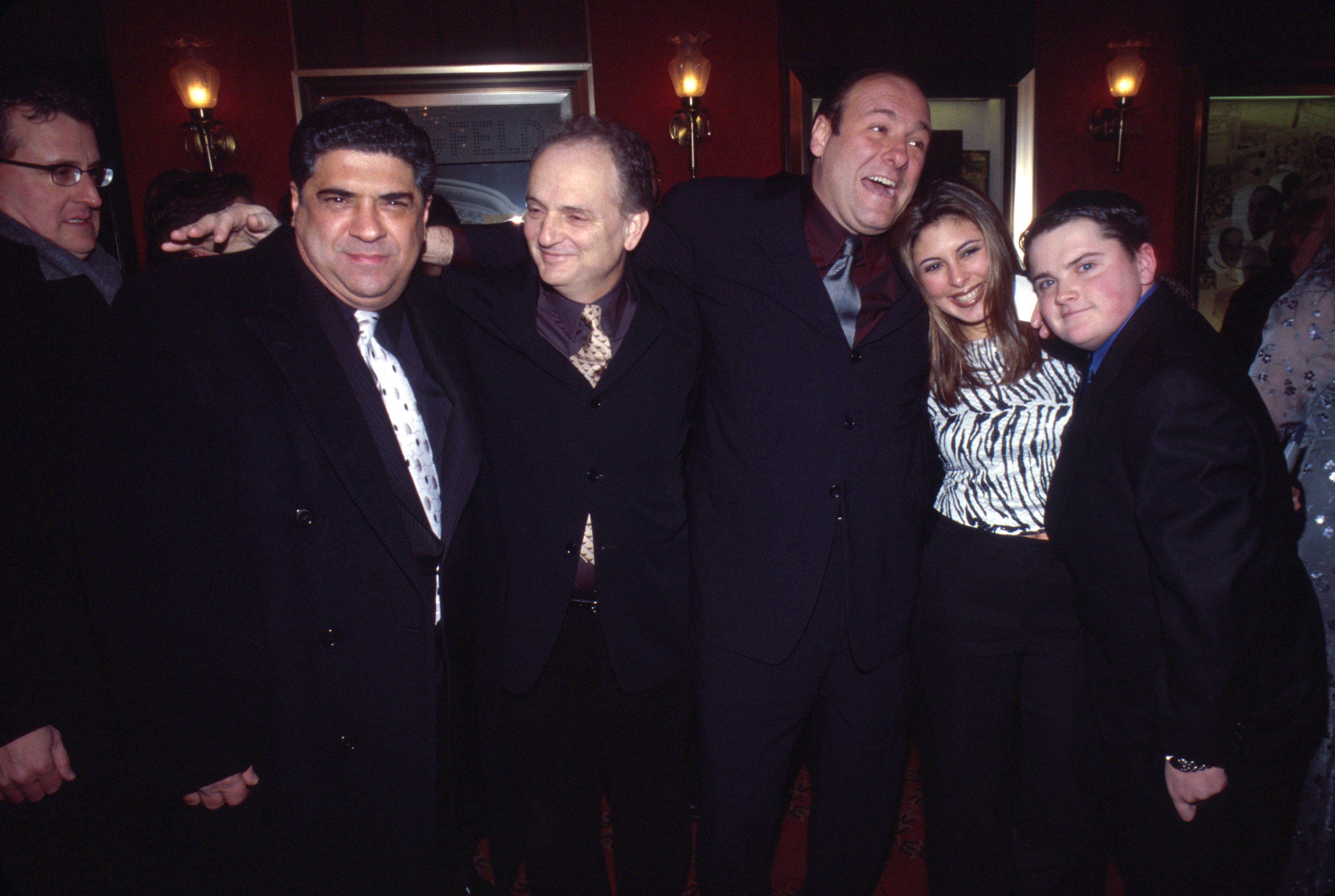 On the Talking Sopranos podcast, Pastore caught up with old friends Michael Imperioli (Christopher Moltisanti) and Steve Schirripa (Bobby Baccala). While chatting about the death of Pussy, they recalled how the character's whereabouts became an early internet sensation after season 1.
At one point, Steven Tyler of Aerosmith showed up at an event wearing a "Pussy Is Not Dead" t-shirt. In short, people had become hooked on the show and its little mysteries. But Sopranos creator David Chase kept his eye on the reality of this mafia world he created.
Within that world, a rat cannot survive, no matter how beloved he may be. So Chase called Pastore after season 1 and told him his plan. "David said, 'Vinnie, you're gonna be the rat. You're gonna die, but you're gonna have a good season,'" Pastore recalled on Talking Sopranos.
Chase also promised Pastore that Pussy would make future appearances on the show (in flashbacks etc.). Everything happened as Chase said, but Pastore had his suspicions at the time. "You had all different theories," Schirripa recalled as Pastore laughed. "You said, '[Chase] saw me smoking weed at a concert. I think that's why he killed me.' You told me that!"
Tony Sirico had his own theory about why Pastore died on 'The Sopranos'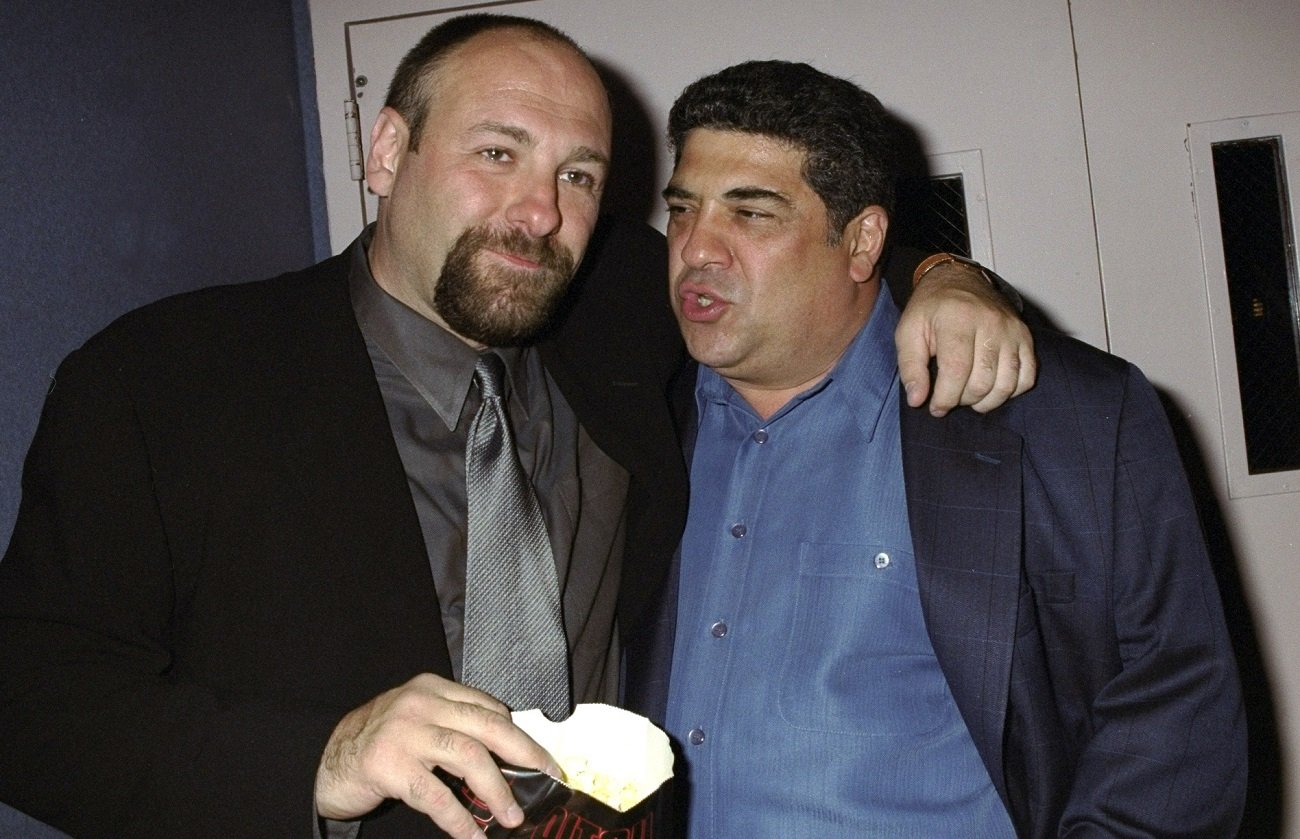 On the set of The Sopranos, the rumor mill rarely churned without the participation of Tony Sirico (Paulie Walnuts). And Sirico cooked up a good story about Pastore's exit. "Tony Sirico said, 'You left the set one day to work with Danny Aiello,'" Pastore recalled on Talking Sopranos. "'And that's when we knew you were gonna get fired.'"
Sirico included a lot of details in his story, Pastore recalled. "You went up to David and said, 'I gotta leave. Let Tony do my line,'" Pastore remembered Sirico telling him. "And David said, 'He's gonna go.'" Pastore still doesn't know if that story was true.
Sirico had missed on at least one prediction in the past. During Schirripa's first week on the set, Sirico told him Baccala would soon be dead. Sirico figured that, after telling off the boss (Tony Soprano), Schirripa wouldn't live to see many more plates of baked ziti. He did, of course. But we may never know if Chase threatened to kill off Pussy. The mysteries endure.