'The Sopranos': Which Actors Had Real Mob Ties Outside the Show?
A show as gritty as The Sopranos always had fans wondering if there were any made men consulting from the sidelines to help guide the story. For six seasons, we stayed glued to our screens to see James Gandolfini stomp around Jersey and New York as mob boss Tony Soprano.
Often lauded as the greatest TV drama of all time, the series gave fans some of the world's most memorable characters and took some of them away. But off-camera, which of those guys were really in it with the mafia? A few of them had gangster roots.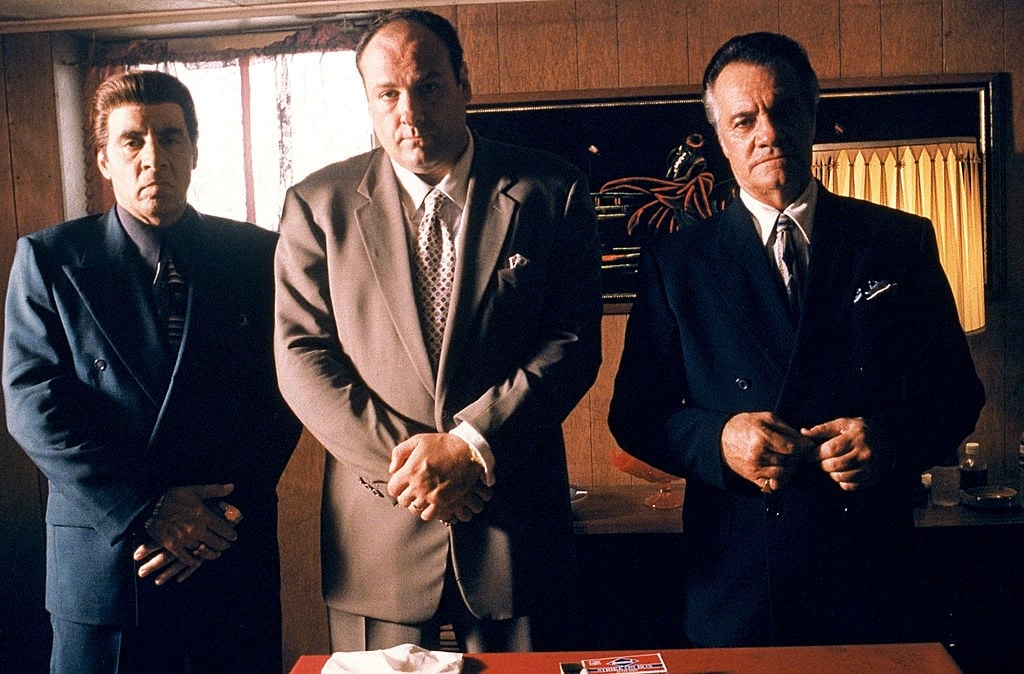 Anthony Borgese aka Tony Darrow
Borgese—who operates under his stage name Tony Darrow—played Larry Boy Barese on The Sopranos and was also in films such as Goodfellas and Mickey Blue Eyes. He has a lengthy acting career, but he was part of "the life."
Borgese came up in Brooklyn and according to the New York Post, used to be friends with one of the local mobster's sons, Paul Vario. When he was young, Vario helped him get a nightclub job, but most people in the neighborhood knew each other.
During an interview, he told the outlet "I knew John Gotti — I knew all those guys from the neighborhood. They always treated me well."
In 2011, Borgese was arrested on federal extortion charges for hiring some guys from the Gambino crime family to beat a man over an owed debt.
The victim suffered a broken jaw and ribs. One of the hired gangsters turned on Borgese and he later plead guilty. He was sentenced to house arrest. After that, Borgese vowed to do better with his life.
Michael Squicciarini
Squicciarini was only in a few episodes of The Sopranos, playing the role of Frank Cippolina, or "Big Frank." In real life, he did five years hard time for aggravated assault and was associated with the DeCavalcante crew, the New Jersey-based crime family said to be the inspiration for The Sopranos.
Squicciarini passed away in 2001 at age 44, and in 2002, was implicated in a murder. According to The Guardian, he helped lure a rival drug dealer to a Brooklyn club so that DeCavalcante capo Joseph Conigliaro could shoot him.
Witnesses fingered Squicciarini after spotting him on the show, and prosecutors posthumously tied him to the crime as part of Conigliaro's crew. They weren't sure how deeply he was involved, but believed he also moved and disposed of the body.
Tony Sirico
It's well known that Paulie from The Sopranos was actually a real-life gangster back in the day. Before landing the role of Paulie "Walnuts" Gaultieri, Sirico used to run with the Colombo crime family under Carmine Persico.
He too is from Brooklyn and during the '60s and '70s racked up a pretty heavy record with the law.
According to Cosa Nostra News, Sirico was arrested 28 times, and served multiple stints in jail for various crimes including robbery and weapons possession.
It was during one of his trips to prison that he was bitten by the acting bug. He went on to play in Goodfellas, Mighty Aphrodite, and Mickey Blue Eyes.