'The Sopranos': Why Aida Turturro Felt Comfortable Ribbing James Gandolfini on the Set
For some fans of The Sopranos, it's impossible to imagine anyone playing the characters besides the actors who portrayed them on the show. Could someone other than Edie Falco play Carmela Soprano? Absolutely, but the chances of playing that character better than Falco are slim.
You might say the same about the Janice Soprano character played so memorably by Aida Turturro. The older sister of Tony Soprano (James Gandolfini) managed to torment her brother (and everyone else around her) on a level that only Livia Soprano (Nancy Marchand) could match.
Rewatching the series now, you can't help marveling at the rapport Turturro and Gandolfini had on screen. You never question whether this pair is really brother and sister, and you wonder if any actor could have brought the same energy Turturro did.
One advantage Turturro had was her past work with Gandolfini. When she arrived on The Sopranos set, Turturro did not worry about treating her old acting partner like a star. In fact, she enjoyed ribbing him about the lean days.
Aida Turturro and James Gandolfini 1st worked together on Broadway in 1992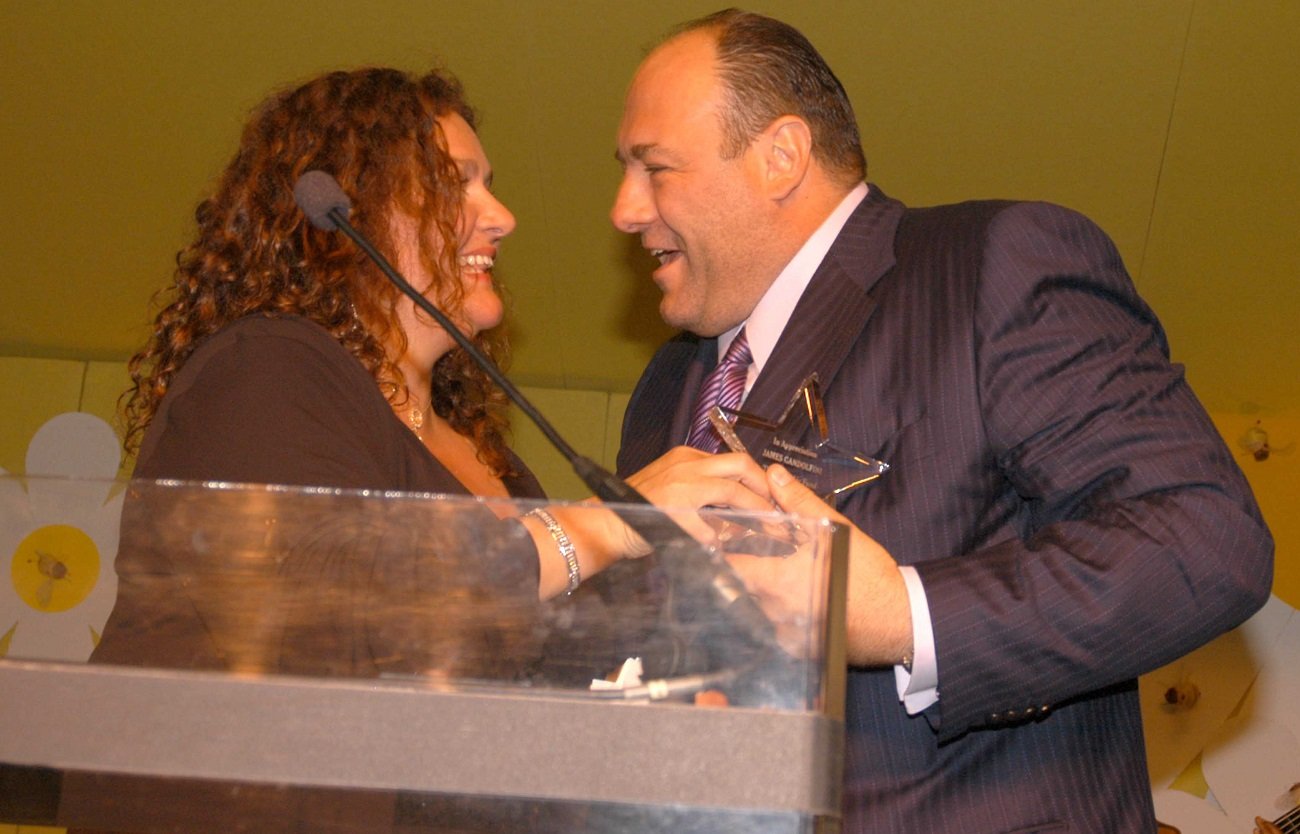 RELATED: Why 'Sopranos' Actor Kathrine Narducci 'Wanted to Die' at Her 1st Audition With Robert De Niro
If you check the credits of New York independent films of the '90s, you'll find one pocket of future Sopranos actors after another. In The Search for One-Eye Jimmy (1994), you'll catch Tony Sirico (Paulie Walnuts), Joseph Siravo (Johnny Boy Soprano), and Steve Buscemi (Tony Blundetto).
That same year, Hand Gun featured Michael Imperioli (Christopher Moltisanti), John Ventimiglia (Artie Bucco), Paul Schulze (Father Phil), and Frank Vincent (Phil Leotardo). But Gandolfini wasn't in these circles of actors.
However, he did work with Turturro on several occasions before The Sopranos (including the '94 film Angie). But the two actors had a real bonding experience while working opposite one another on the '92 production of A Streetcar Named Desire on Broadway.
While that production starred Alec Baldwin and Jessica Lange, Turturro and Gandolfini played Eunice and Steve upstairs. On the Talking Sopranos podcast, Turturro recalled the two of them fighting like brother and sister then. So she didn't take Gandolfini too seriously on the Sopranos set.
Turturro gave Gandolfini the 'I don't give a f*ck who you are' treatment on the 'Sopranos' set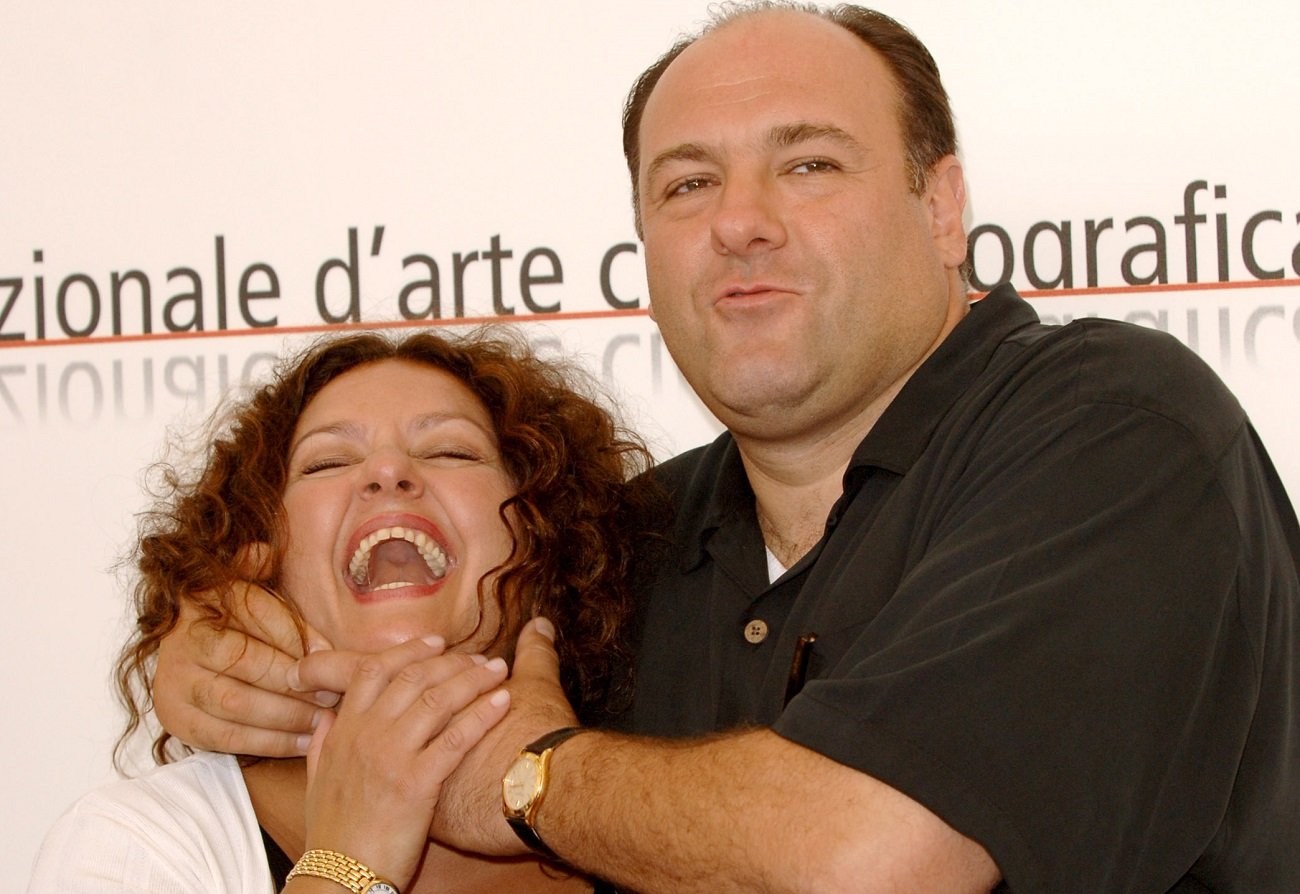 Thinking back to Streetcar, Turturro said Baldwin would tell her and Gandolfini to quit fighting. "Oh my God, you two. Will you stop already?" she recalled Baldwin saying. So Turturro didn't give Gandolfini the star treatment when she arrived on the Sopranos set at the end of the decade.
"Jimmy was 'The Sopranos.' But I was like, 'I don't give a f*ck who you are,'" Turturro said with a laugh on Talking Sopranos. "I was like, 'You're not the boss of me.' [Gandolfini] loved it." And Turturro would remind him of those early humble days when she got the chance.
"I knew when you used to move in garbage bags!" she recalled telling him. "He'd throw his clothes in the f*ckin' bag. I was like, 'Are you insane?'" Obviously, few actors could bring that history to Janice. The Sopranos had exactly the right person on the job.