'The Sopranos': Why James Gandolfini Would Smoke Lucky Strikes Before Shooting Certain Scenes
When you look at the awards James Gandolfini won for his work on The Sopranos, you get an idea of the respect critics and his peers had for his ability as an actor. The list begins with the Golden Globe and three Emmys he received for playing Tony Soprano.
But since Gandolfini died much too young, you often hear his friends and co-stars remembering him as a man. Gandolfini was so beloved by his colleagues that they tend to focus on his generosity, his friendship.
Sometimes, however, you get a glimpse of Gandolfini's professionalism on a set. Sopranos creator David Chase once pointed to Gandolfini playing an early scene with so much more menace than Chase had written. ("That's Tony Soprano," Chase recalled thinking.)
On the May 25 Talking Sopranos podcast, Michael Imperioli (Christopher Moltisanti) offered another peek at Gandolfini's methods. Imperioli said Gandolfini, a nonsmoker, would smoke harsh cigarettes before some scenes.
James Gandolfini would smoke an unfiltered Lucky Strike before doing a scene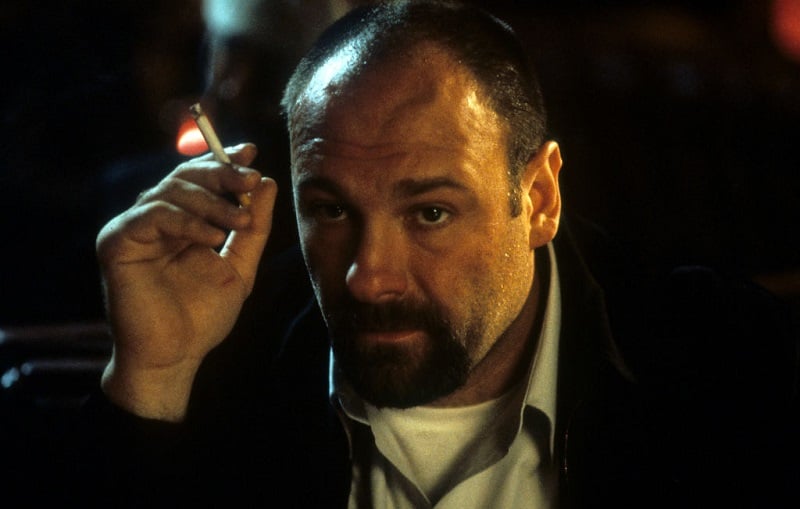 Along with his Talking Sopranos co-host Steve Schirripa (Bobby Baccala), Imperioli recalled how many smokers worked on The Sopranos. The list included Edie Falco (Carmela Soprano), Tony Sirico (Paulie Walnuts), and John Ventimiglia (Artie Bucco).
But Gandolfini wasn't one. Like Tony Soprano, he might have the occasional cigarette. (You hope he wouldn't light the wrong end, as Tony does in one famous Sopranos scene.) However, Imperioli said Gandolfini would smoke the roughest cigarette available at times on set.
"Before certain scenes, he would ask for Lucky Strikes," Imperioli said. "Jim wasn't a smoker. But there were certain scenes he'd ask for a pack of unfiltered Luckys and he'd smoke one."
After seeing this happen a few times, Imperioli asked Gandolfini about the reason for doing it. Gandolfini told him that he used the cigarette to get into the character of Tony. But Gandolfini was recalling something in his own life.
Gandolfini said the Luckys reminded him of his father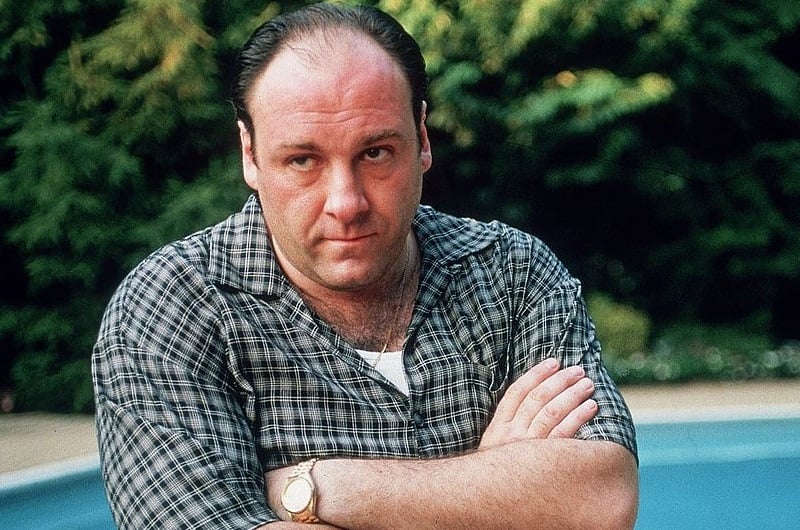 Actors work with a mysterious process at times, and that might apply to Gandolfini's habit of smoking Luckys on the Sopranos set. His answer probably surprised Imperioli when he asked about it.
"Jim said, 'My father used to smoke them,'" Imperioli recalled. "Somehow, that unfiltered Lucky would connect [Gandolfini] to something … that he related to his father or Tony Soprano. And he would use that to get into a scene sometimes."
That comment triggered a memory for Schirripa. "[Gandolfini] used some other tricks too," he said. "When he had to be mad and uncomfortable, he would put rocks in his shoes. It would hurt his feet and get him pissed off."
Whatever tricks Gandolfini turned to at the time, they seemed to work. More than a decade after the show wrapped, his performances haven't diminished in the slightest.