'The Sopranos': Why Lorraine Bracco Wouldn't Consider the Role of Carmela Soprano
When you look back at The Sopranos, you might find it hard to imagine anyone other than Lorraine Bracco in the role of Dr. Jennifer Melfi. Awards voters certainly had a hard time picturing it: Bracco racked up three Golden Globe nominations and four Emmy nods playing the part.
But in the '90s, Sopranos creator David Chase probably thought of Bracco more as Karen Hill in Martin Scorsese's Goodfellas (1990). For her performance in that mob classic, Bracco received her sole Oscar nomination. (Whoopi Goldberg won that year for Ghost.)
So, with a cast that was light on stars, Chase and HBO contacted Bracco's agent about her playing the role of Carmela Soprano. However. Bracco wouldn't audition for the part that eventually went to Edie Falco.
Prior to meeting with Chase, Bracco had her people take her out of the running for the role. For her, it was Dr. Melfi or bust.
Bracco tried to distance herself from mob parts after 'Goodfellas.'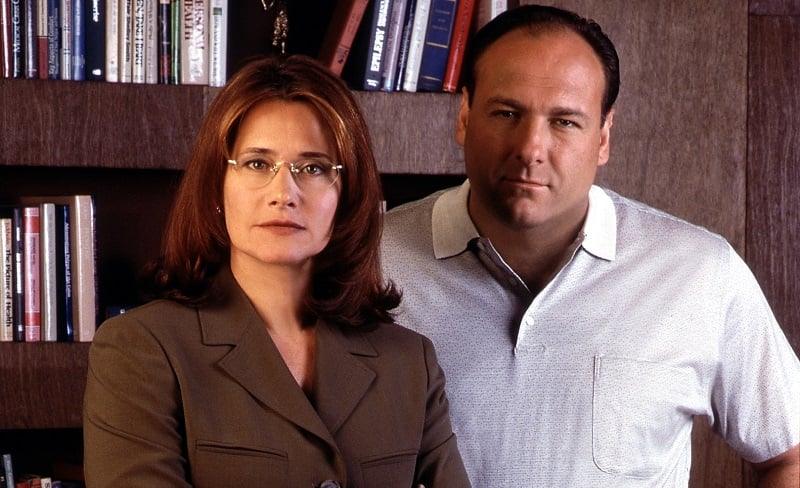 You can't blame Chase for wanting Bracco to play Melfi. After all, the Brooklyn-born, Italian-American actress had the look, the acting chops, and an accent tailor-made for the role. And she'd nailed her part in Goodfellas.
But Bracco refused to go down that road again. In 2012, she told Vanity Fair how she worked to combat being typecast. "After Goodfellas, I was offered every Mafia gal, girl, wife, mistress, daughter available. And I said to them, 'No, I don't want to do that. I did it. Can't do it better.'"
So instead of Casino, you found her playing a doctor in Medicine Man (1992) opposite Sean Connery and — on the other side of the law — as Assistant D.A. Diane Giacalone, a prosecutor intent on Getting Gotti (1994).
The day before she was to talk to Chase about The Sopranos, Bracco's agent relayed a message from her — that she'd be coming in for the part of Dr. Melfi. Of course, that came with its own set of challenges as a performer.
In brief, Bracco's real-life personality was far closer to Karen Hill than Jennifer Melfi. And the work would take its toll on her.
Bracco said she had to 'suck the life out of' herself to play Melfi.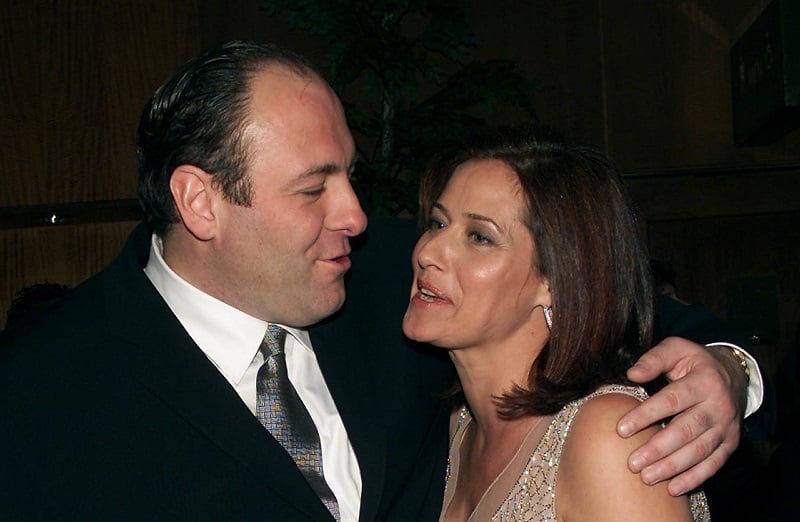 Bracco taking on Melfi definitely became a case of "be careful what you wish for." In a show in which loud, expressive characters abound, Melfi was the opposite. "I am an explosive girl. I am loud. I am full of life and full of all kinds of bulls**t," Bracco told Vanity Fair.
She saw Melfi differently. "I had to sit on every emotion, every word, everything, to play this character. I mean, I had to suck the life out of myself to play her. I don't think Dr. Melfi ever smiled. I wanted her repressed and sad."
All that work paid off, obviously. As for the part of Carmela, that ended up in the capable hands of Falco, who three Golden Globes and three Emmys playing the devoted wife of Tony Soprano (James Gandolfini).
Ironically, Falco went in seeing a very different outcome. "An Italian-American mob wife? I'm not the first person I would think of," Falco told said in 2012. "I would have cast me as Dr. Melfi."
Also see: Why Edie Falco Thought It Was Nuts When 'Sopranos' Actors Demanded More Money