'The Sopranos': Why Paulie Walnuts Always Held His Hands in Front of Himself
You don't need a stay-at-home order to re-watch a classic series like The Sopranos. Since the arrival of the HBO stand-alone app years ago and the show's debut on Amazon Prime, some fans have made it a part of their weekly (or daily) rituals,
But with the Talking Sopranos podcast that launched in April 2020, fans have even more reason to revisit the series. Every week, stars Michael Imperioli (Christopher Moltisanti) and Steve Schirripa (Bobby Baccala) share insights and behind-the-scenes stories about making the show.
And while there were a few bumpy moments along the way, Imperioli and Schirripa have mostly kept things interesting through the podcast's first month. (A late-April visit by Michael Rispoli, who nearly played Tony Soprano, was a highlight.)
Toward the close of the fourth installment, Imperioli and Schirripa shed light on yet another mystery of Paulie Walnuts (Tony Sirico). This time around, Imperioli revealed why Sirico gripped his hands together in front of him throughout the series.
Tony Sirico told Michael Imperioli it was something convicts did in jail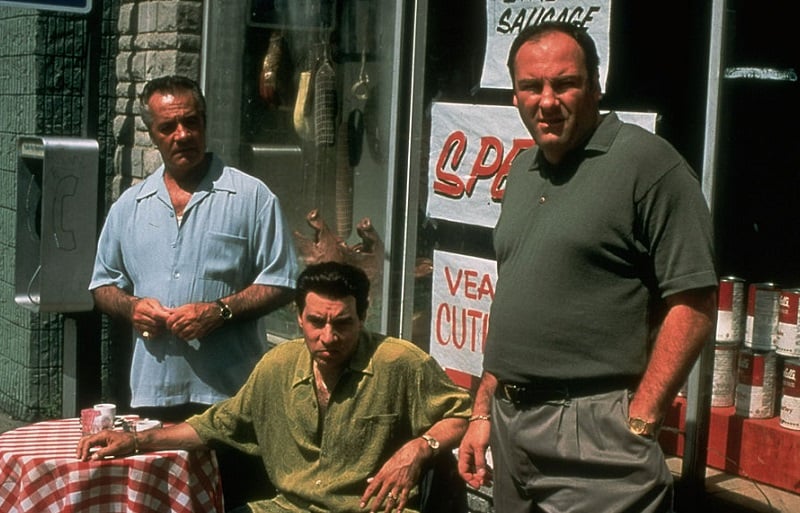 Prior to working on The Sopranos, you could say the Brooklyn-bred Sirico led a very colorful life. That included a number of armed robberies, a few prison stretches, and the time Sirico got shot multiple times on the steps of a church.
So he certainly brought authenticity to his portrayal of the hard-nosed Paulie Gualtieri. (Federico Castelluccio, who played Furio, said Sirico was the most like his Sopranos character in real life.) That applied to the way he always held his hands in front of his body.
In episode 4 of Talking Sopranos, Schirripa brought it up because he noticed Sirico doing it in "Meadowlands," the fourth episode of season 1. But though Schirripa brought it up, he didn't know why Sirico did it. Fortunately, Imperioli had heard about it straight from Sirico.
"It's a jail thing," Imperioli said. "You always have you hands at the ready in front of you in case you need to defend yourself from an attack. You don't want your hands behind your back or in your pockets where you can't use them quickly. That's what [Sirico] told me."
Sirico learned the hard way at Sing Sing and other prisons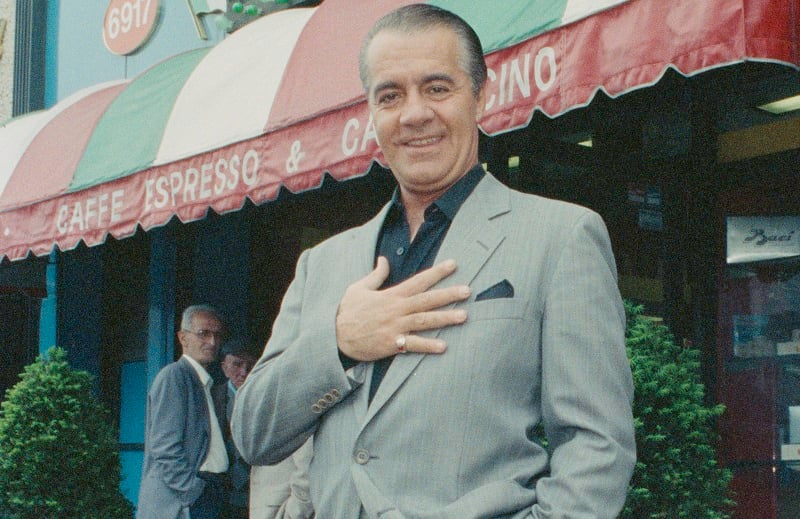 It's no secret that Sirico had a past in crime prior to getting regular work as an actor. He's given interviews alluding to his rough early days in Bensonhurst. In the James Toback film The Big Bang (1989), he spoke about the time he served.
"I did time at Sing Sing, Auburn, Wallkill," Sirico tells Toback. "I did time all over." When Toback asks him which prison was "the least pleasant," Sirico takes a moment to think before giving a very Paulie Walnuts answer. "None of 'em were real special," he says.
So while Sirico was like Paulie in several ways (his germaphobia, the way he dressed and wore his hair), having experience inside prisons definitely gave him a special edge as an actor.
Most viewers (and, apparently, cast members) never realized what Sirico was doing. But that detail is the sort of thing that makes the show so worthy of repeat viewings decades later.
Also see: 'The Sopranos': Michael Imperioli Crashed a Car With James Gandolfini Inside on His 1st Day