'The Sopranos': Why Tony Sirico Would Take Issue With Paulie Walnuts Costumes
Everywhere you turn these days, you seem to find an article about the fashions of The Sopranos. Whether you peruse odes to the Tony Soprano (James Gandolfini) "big-guy style" (InsideHook) or dig into his "sad gangster" looks (Esquire), you can't help feeling a trend has hit the mainstream.
But as Sopranos costume designer Juliet Polcsa explained, it won't be easy to recreate some of those styles. During her July 6 visit to the Talking Sopranos podcast, Polcsa said many of those clothiers have disappeared from the landscape. "None of these stores exist anymore," she said.
The list included a spot called Jack Charles, which Polcsa referred to as her "Goomba store" in Bensonhurst, Brooklyn. Polcsa also paid her respects to The Garage, another departed store from the same neighborhood. "Tony Sirico turned me on to The Garage," she said.
Obviously, any discussion about Sopranos style must include Sirico, who portrayed Paulie Walnuts so magnificently across the show's eight-year run. Looking back, Polcsa said she at times had trouble convincing Sirico to wear some looks she'd selected for his character.
The 'Sopranos' costume designer recalled Tony Sirico's reluctance to wear certain outfits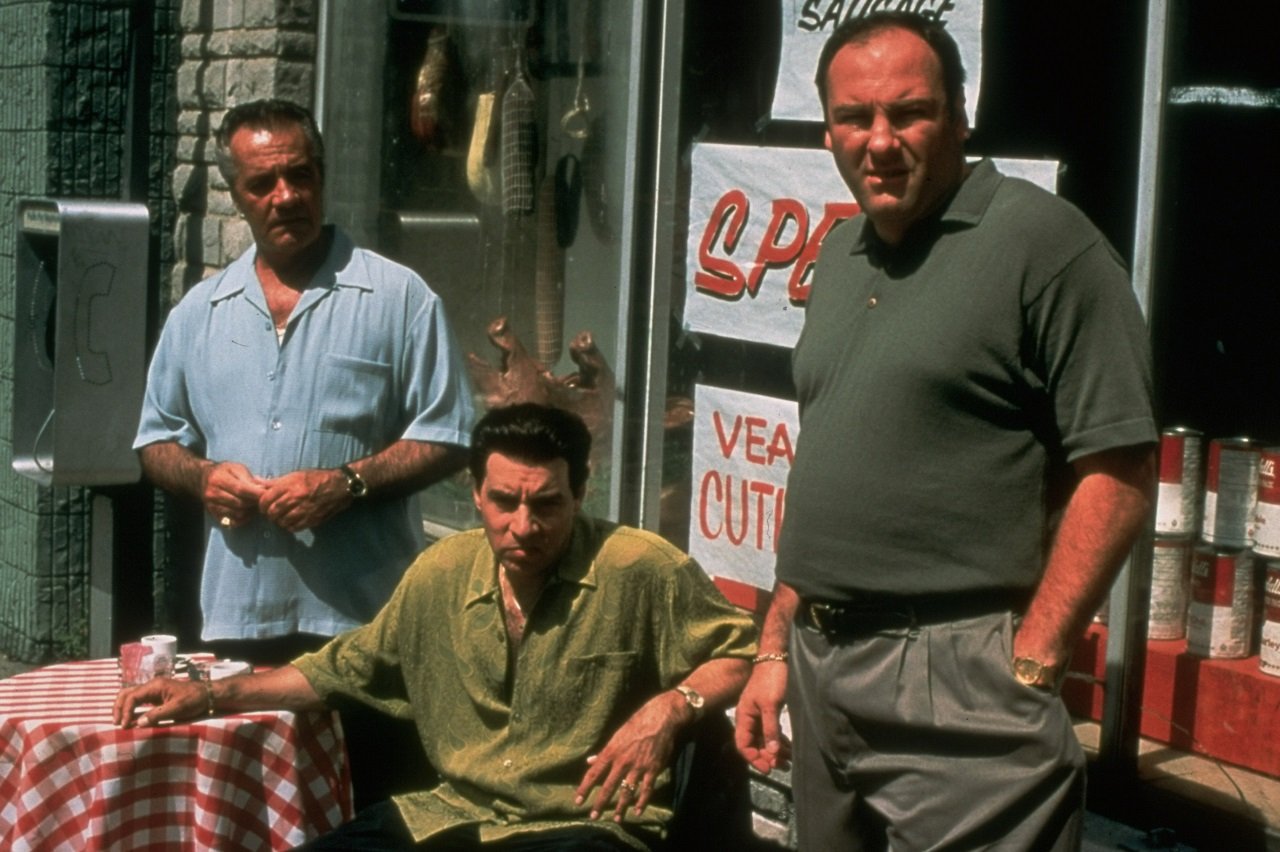 RELATED: 'Sopranos' Star Tony Sirico Thought Terrorists Might Mail Him Anthrax After 9/11
Any visit to Talking Sopranos means catching up with co-hosts Steve Schirripa (Bobby Baccala) and Michael Imperioli (Christopher Moltisanti). And in Schirripa's case the conversation always seems to veer in the direction of Sirico (a true character in real life).
After Polcsa mentioned Sirico directing her to The Garage, Schirripa recalled how the two of them "clashed a little bit about what he was wearing." And Polcsa explained how Sirico would balk at certain outfits she thought would work for Paulie.
"Sometimes, it was because he did't want to put anything over his head," Polcsa said. "Oh … he didn't want to mess his hair!" Schirripa replied, laughing. "He didn't want to mess his hair," Polcsa confirmed. That tied back to one of the legendary Sirico-Paulie stories.
From the start of The Sopranos through its final season, Sirico would do his own hair before arriving on the set. And he'd do everything from dying to styling before playing his part on camera. Naturally, costume designers had to tread carefully.
Any garment going over Sirico's head had to be handled with care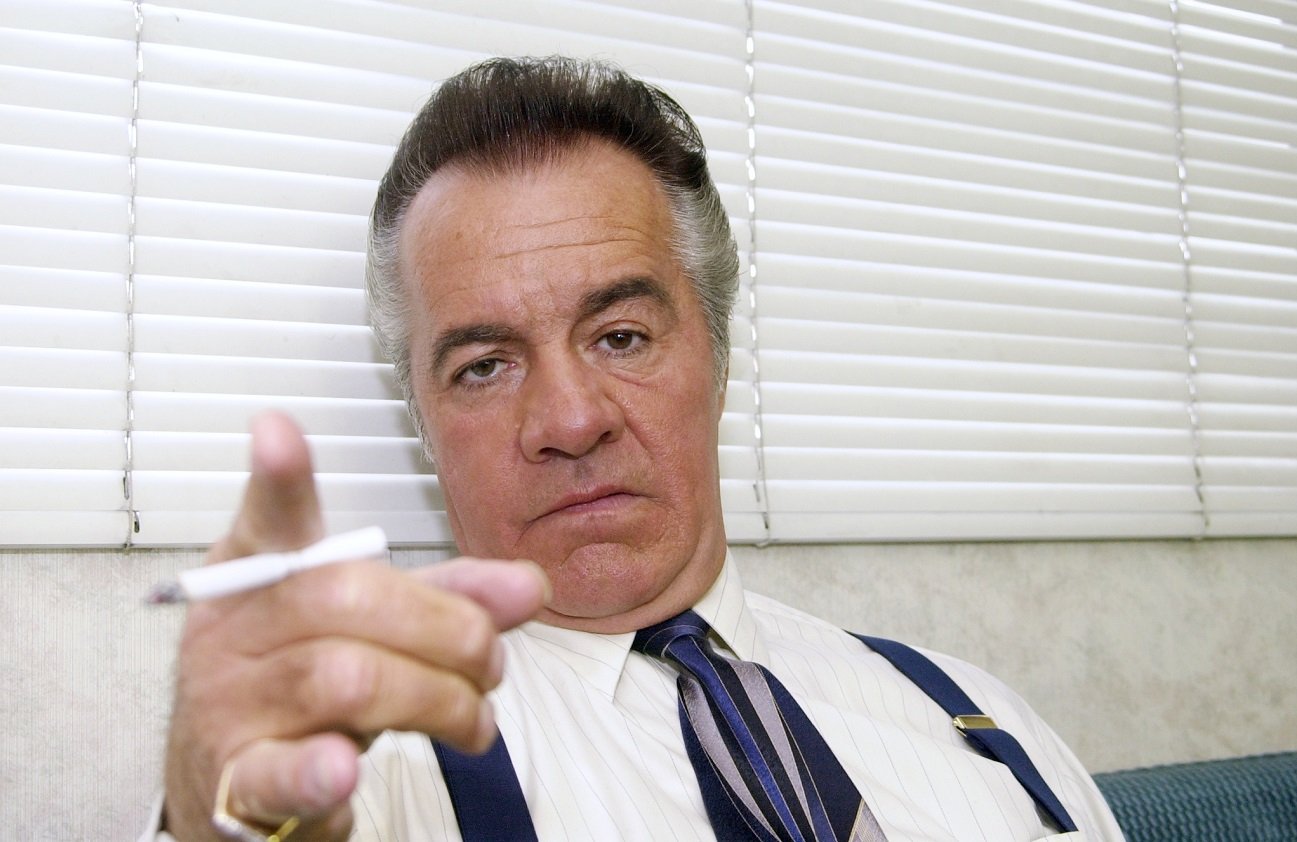 After taking the time and making the effort to get his hair just so, Sirico didn't take any mussing lightly. That meant Polcsa and her team had to handle pullover garments with special care. Anything that needed to brush up against Sirico's hair wouldn't go over well.
"Sometimes, I would go to his dressing room and would, like, pull the neck opening to help him get it on so it wouldn't [mess up his hair] ," Polcsa recalled. "I would talk him into that shirt because, for whatever reason, I [thought] it was right."
Producers sometimes had the same challenges with Sirico while shooting. While putting together a famous scene in the snow for "Pine Barrens," Terence Winter recalled how Sirico balked at having his hair messed up after Paulie falls downs an embankment.
In The Sopranos Sessions, Winter said it took 15 minutes of negotiations in the snow before Sirico would give in. "Finally, Tony was like, 'F*cking c*cksuckers!' and he messed up his hair." Among other traits he shared with Paulie, Sirico was never one to back down easily.
RELATED: 'Sopranos' Star Tony Sirico Used to Mess With Jimi Hendrix in True Paulie Walnuts Style