'The Sopranos': Why Vincent Pastore Thought Steve Schirripa Was Taking His Place on the Show
When you work on a mob show such as The Sopranos, every new script could turn out to be a death sentence. That's probably how Vincent Pastore felt as his character Sal "Big Pussy" Bonpensiero was suspected of being a rat in the show's first season.
By early in season 2 of The Sopranos, you knew Pussy was definitely informing on Tony Soprano (James Gandolfini) and the rest of the crew. At that point, it was only a matter of time before Pussy either entered a witness-protection program or got killed.
As Sopranos fans know, it didn't end well for Pussy. After a long run of trying to play both sides, Tony put a stop to it during a fateful boat ride at the end of season 2. But that was only the final straw for Pussy. Pastore saw the hit coming very early that season.
On the July 6 edition of the Talking Sopranos podcast, Steve Schirripa (Bobby Baccala) recalled Pastore predicting Bobby would take the place of Pussy on the show while shooting season 2's "Do Not Resuscitate."
Vincent Pastore thought Steve Schirripa would replace him on 'The Sopranos'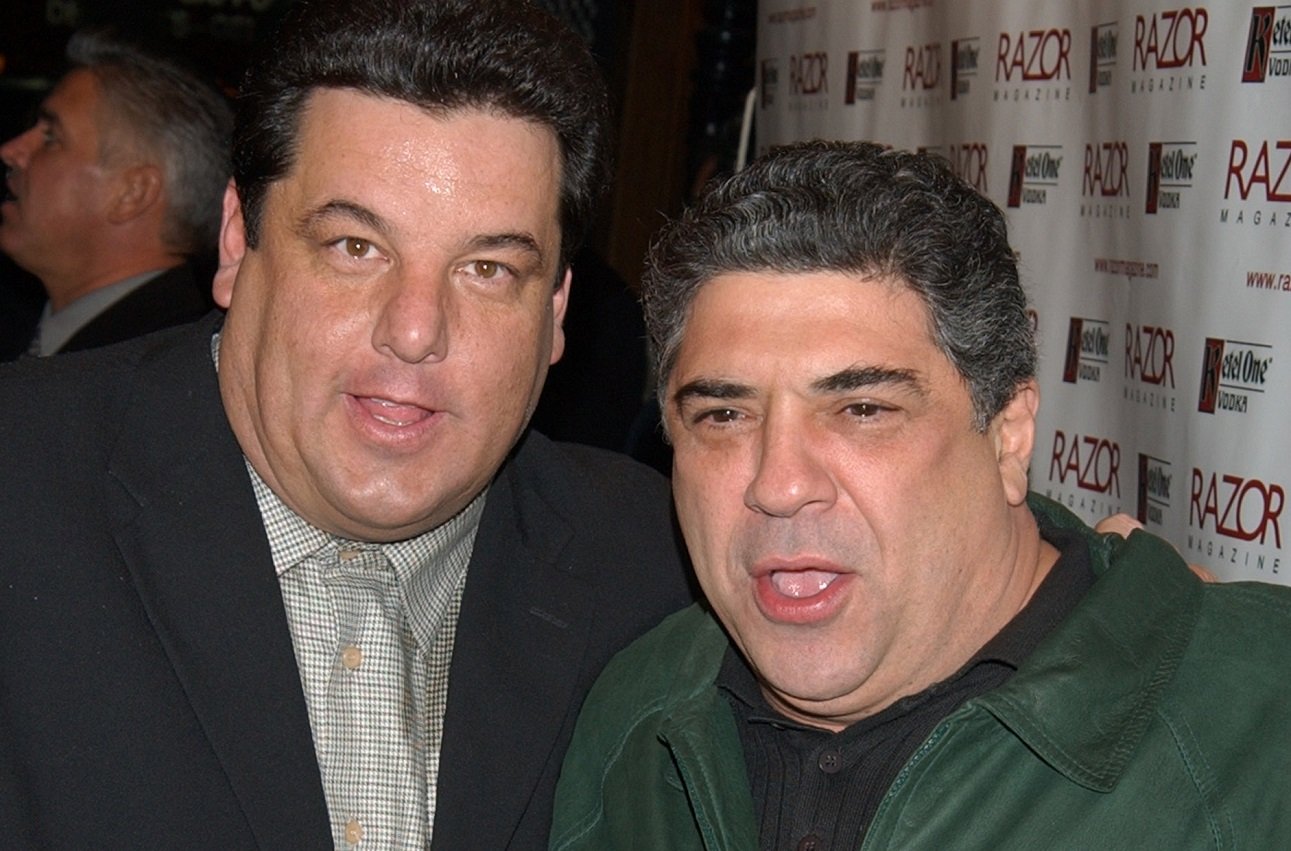 RELATED: 'Sopranos' Actor Steve Schirripa's Audition for Woody Allen Verged on the 'Bizarre'
Schirripa's first Sopranos appearance comes on "Do Not Resuscitate," the second episode of season 2. The audience sees Bobby meet with Tony Soprano and his inner circle in the pork store to discuss numbers. In the brief encounter, Tony tells Bobby that Junior's crew will from that point exist on "subsistence-level" earnings.
Bobby, in no position to complain, tells Tony and the crew he'll deliver the message. But he delivers a classic Baccala line before he leaves. "To the victor, belongs the spoils," Bobby says. (Tony berates him for this hilarious line.)
All things considered, Bobby Baccala makes a memorable first appearance. And Pastore saw writing on the wall with Schirripa's arrival on the show. "You're gonna take my place," Schirripa recalled Pastore telling him the first day they met. "They're killing me off."
While Schirripa still wasn't sure he'd return for another Sopranos episode, Pastore believed the end was in sight for Pussy. And Pastore turned out to be right.
Pastore wondered 'how many fat f*cks' could be on 'The Sopranos' at once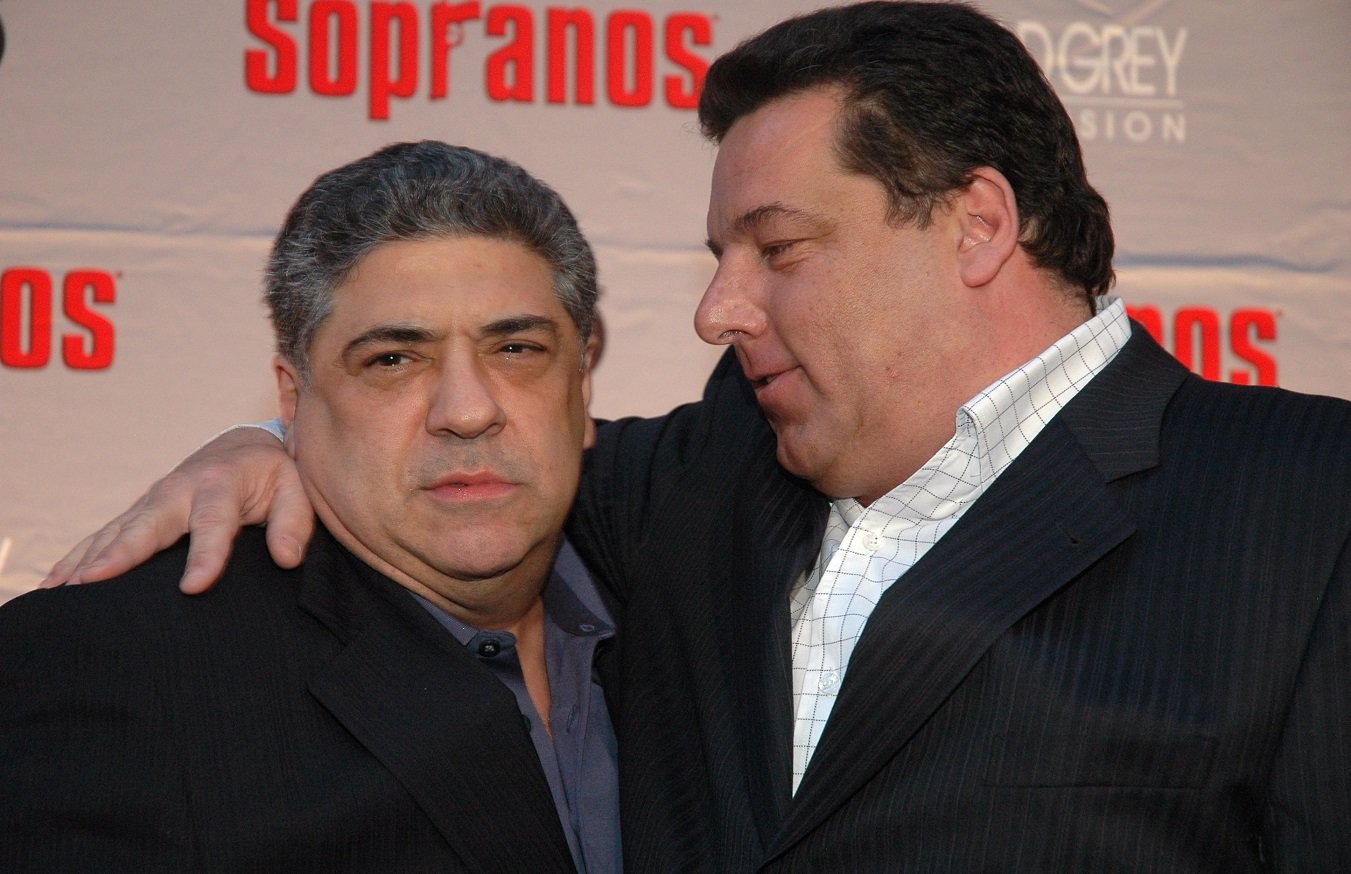 Recalling that first day on set with Pastore, Schirripa said the actor saw Pussy getting killed off by the end of the season. That surprised Schirripa's Talking Sopranos co-host, Michael Imperioli. "The first day?" Imperioli asked. "The first day," Schirripa confirmed.
Since Sopranos cast members wouldn't have so many scripts in advance, Pastore must have been guessing Pussy couldn't last much longer. But he also told Schirripa another reason he thought Pussy wouldn't stick around. "How many fat f*cks can they have on the show?" Schirripa recalled Pastore saying.
While I'll decline to answer that question, I'll note that Bobby Baccala actually dropped some pounds over the years. In season 2 and 3, he wore a fat suit to appear heavier than he was. But by season 4 they dropped it from his character's costume. By that point, they thought Schirripa was just right as Baccala, weight-wise.
RELATED: Michael Imperioli Recalled 1 of the Few Times He Ever Asked for a 'Sopranos' Line to Be Changed