'The Sound of Magic': Ji Chang-wook Learned Magic and Worked With a Master Illusionist
In 'The Sound of Magic,' Ri-eul is between a perfect illusionist and what could be a real unexplainable magician. Master illusionist Lee Eun-kyul worked as a consultant to bring fantasy and magic to life.
Netflix's new hit K-drama The Sound of Magic takes audiences into a world of magical wonder rivaled by the pressure of adulthood. In the May K-drama The Sound of Magic, actor Ji Chang-wook stars as the leading character and magician Ri-eul. Wearing a magician's cape on-screen is one thing, but the actor had to convince the audience of the illusions. To get into character, Ji learned magic and worked with Korea's top illusionist Lee Eun-kyul.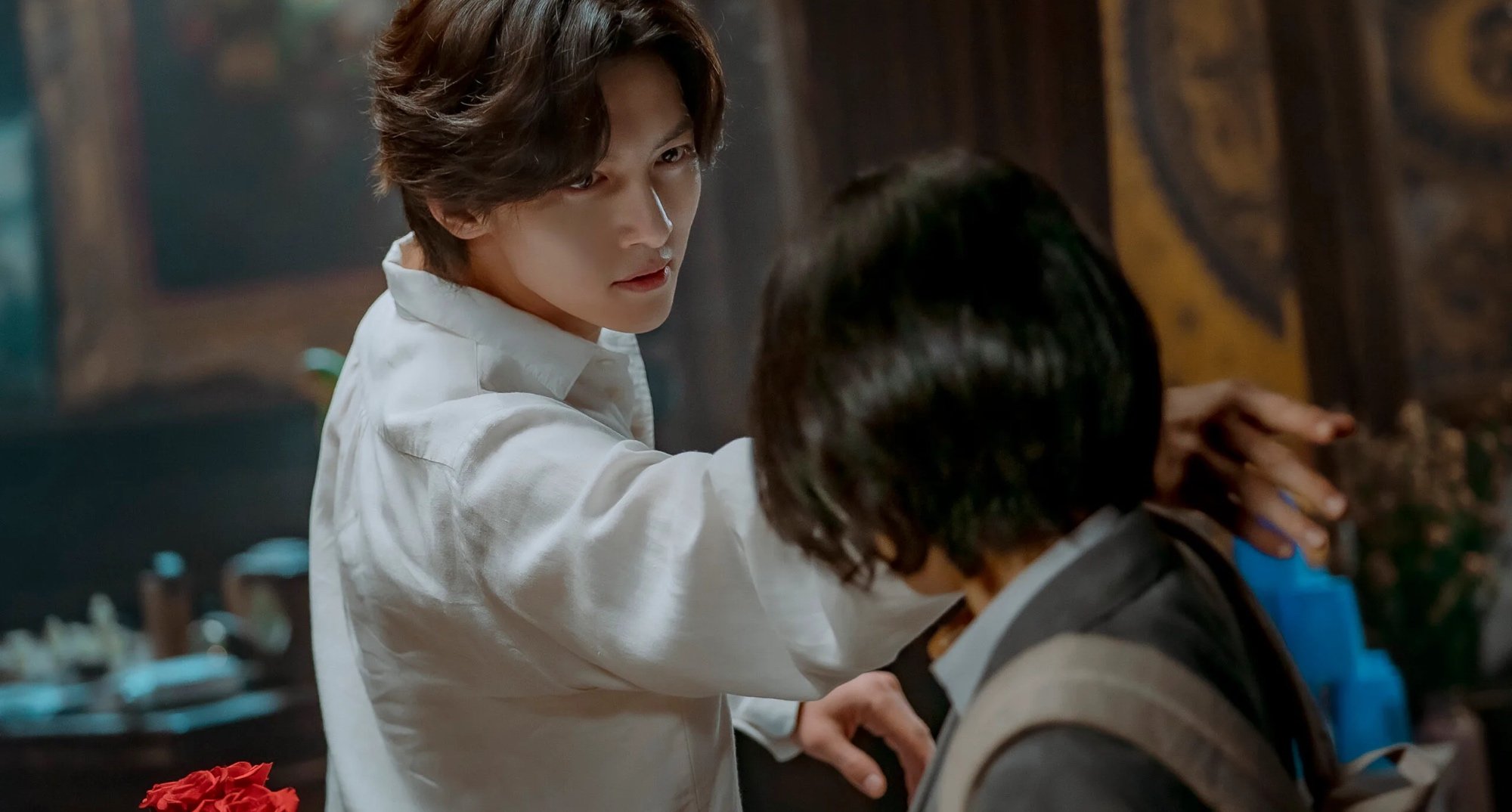 Ri-eul lives in a world of magic away from harsh reality in 'The Sound of Magic'
Ri-eul is a mysterious character but manages to enthrall audiences from the start. Rumors are going around Ah-yi's (Choi Sung-eun) school about a magician who lives in an abandoned amusement park. There are also stories of his magic tricks where he split someone in half. Ah-yi meets Ri-eul and believes his magic is just tricks and illusions.
He soon shows her he is no ordinary magician, which is what audiences believe. He can manifest simple card tricks and hand movements into out-of-this-world illusions that have no fathomable explanation. Ri-eul was able to illuminate the entire park with the snap of his fingers.
Ah-yi realizes he is right in that she lost her childlike wonder and decides to become his student. Ri-eul teaches her a beginner's course of misdirection, small fire tricks, and more. To get Ri-eul as accurate as possible from the webtoon version to The Sound of Magic, Ji learned to become a magician.
Ji Chang-wook says magic has no loopholes when he learned for 'The Sound of Magic'
During the press junket for The Sound of Magic, Ji reveals he had to learn tricks and magic for his character. The actor was excited to learn and started months before filming. In the Q&A, he reveals magic is not as simple as people believe. It requires attention to detail.
"It was beyond difficult and required a lot of time, skill, and finesse; there were no shortcuts. I carried props around for three months and practised constantly with the instructor," explained Ji. As an unseasoned magician in training, Ji got help from Korea's top illusionist Lee Eun-kyul.
"There's no easy way to do magic. I watched many videos of Lee Eun-kyul performing magic, and he was really good at theatrical expression. I felt some pressure practicing for the part. But thankfully, he designed the magic so well, I could rely on him," said Ji.
Lee later became a consultant for The Sound of Magic to help Ji with his magic. The master illusionist, with the help of the director, came up with clever tricks and special effects for the K-drama. The use of realistic illusions and computer magic created the wonder of Ri-eul's magic which is more than just clever hand tricks.
'The Sound of Magic' Ji Chang-wook used what he learned to enthrall young audiences
Ji admits learning magic was a challenge and jokes he will likely not take on another magician role again. But the actor used what he learned in a video for the Youtube channel odg. In the video, Ji appears as a mix of his real person and his The Sound of Magic character.
In the video, Ji surprises the young guests with card tricks. He holds an empty black envelope and in the blink of an eye makes money appear inside. The children ask how he did it and Ji simply answers, "It's magic. Real magic."
The video also served as a discussion about how children see magic and whether or not they believe. Many of the children explained the things they once believed in or looked up to would disappear when they get older. Ji explains growing up was easy "but what's harder is finding that childlike innocence again when you become an adult."