'The Sound of Metal' Star Riz Ahmed on Why Taking On the Role of Ruben Felt Like Jumping In the 'Deep End'
Riz Ahmed gives one of his most powerful performances to date in The Sound of Metal. But tackling this intense movie role was no easy feat for the Emmy Award-winning actor. And he recently revealed how fulfilling the challenge was.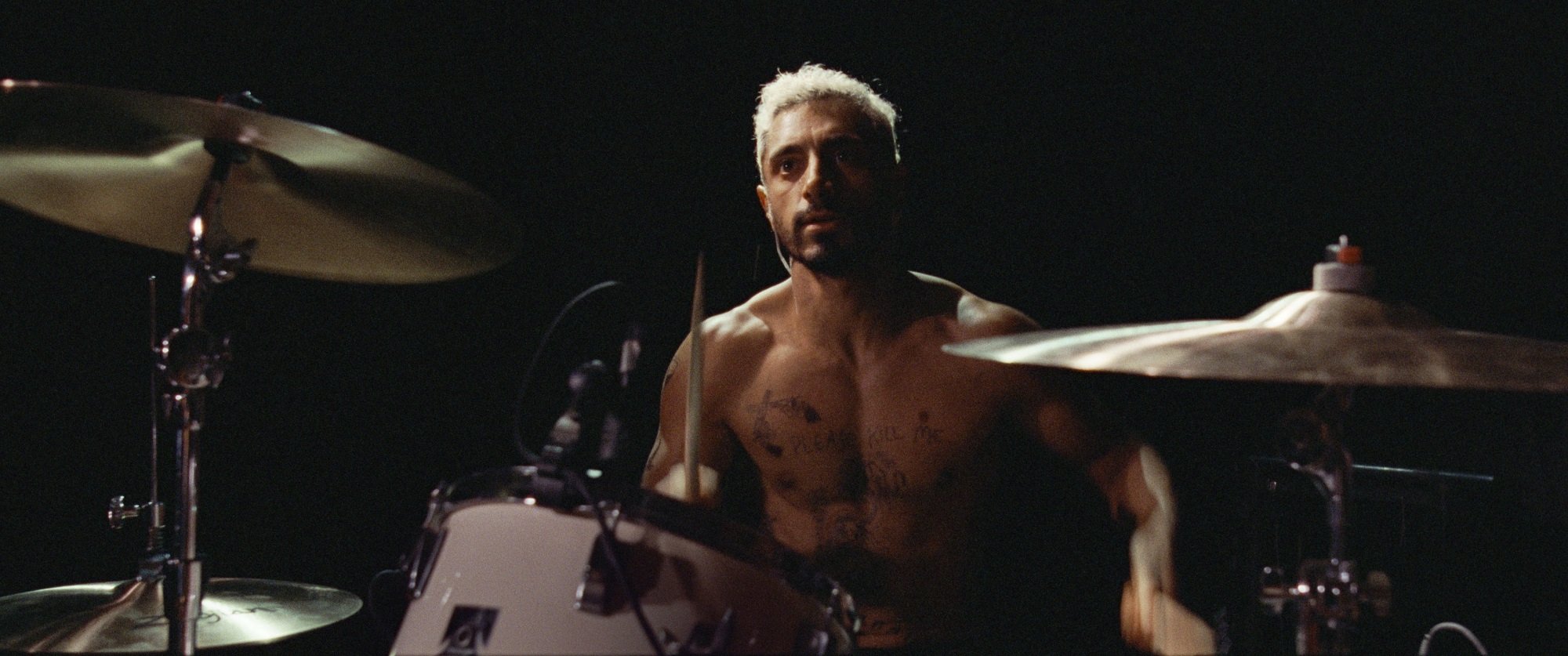 'The Sound of Metal' is one of Riz Ahmed's most intense roles
After premiering at the Toronto Film Festival in September 2019, The Sound of Metal made its streaming debut on Amazon Prime Video on Dec. 4, 2020. The film — which comes from writer/director Darius Marder — tells the story of Ruben Stone (Riz Ahmed), a drummer and former addict who plays in a band with his girlfriend, Lou (Olivia Cooke), and suddenly goes deaf.
Before starring in The Sound of Metal, Ahmed appeared in several blockbuster films, including Venom, Rogue One, and Jason Bourne. In 2017, the British actor picked up a Primetime Emmy for Outstanding Lead Actor for his role in the HBO drama, The Night Of. With this win, Ahmed became the first Muslim and first Asian to receive the honor.
RELATED: Will Smith's 'Will From Home' and Other Celebrity Quarantine Shows That Are Worth the Watch
It was an inviting challenge for him
In The Sound of Metal, Ahmed's character, Ruben, is a working musician who unexpectedly loses his hearing. He must learn to navigate life with this new disability. But he must also reconnect with himself and discover a new purpose.
When talking to Time, Ahmed revealed that he knew he would have to learn to play the drums and learn sign language to take on the role. But he noted it was an inviting challenge he was excited to face.
"When I heard about this really intense and emotional acting role in his film that also involved learning sign language and how to play the drums, there was something so ludicrous about that idea that I wanted to jump in the deep end," explained Ahmed. "It's how I like to approach life, I guess: just go all in."
The whole film was shot in four weeks. And director Darius Marder pushed Ahmed to give raw, meaningful performances in very few takes.
"Darius kept deliberately making it harder by saying, 'We're going to shoot on film, and we have no money, so we get two takes for everything," said Ahmed. "The more we did that, it was like, 'We don't have any control.' The film is then able to tell you what it is, rather than you being able to put it on a leash and walk it in the direction you think it should go."
Riz Ahmed wore white noise earbuds to immerse himself in the 'The Sound of Metal' role
When speaking to Showbiz Cheatsheet about The Sound of Metal at the Toronto Film Festival in 2019, Ahmed revealed that he wore white noise earbuds so he couldn't hear himself speak. And he communicated via sign language whenever he could.
"It was an introduction in a new way of being," Ahmed said. "A new way of connecting and communicating. I was privileged to get a glimpse of the beauty and the richness of deaf culture and the signing community. I was lucky to be welcomed in by that community during the course of making this movie."
"And you know it's interesting when you sign you can't hide behind words," he added. "You have to express with your whole body, so it actually ends up being a much more emotive experience I find than communicating through words in a mask of words. So I was grateful for that, and that was really enriching for me."