The Special Thing Kate Middleton Will Be Able to Use in the Future That Camilla Parker Bowles Never Could
It's not something anyone likes to think about but there will come a time when Queen Elizabeth II is no longer with us. When that happens her oldest son, Prince Charles, will become king and Prince William will be the heir apparent. There's no question about the princes' futures in the monarchy, but there are …
It's not something anyone likes to think about but there will come a time when Queen Elizabeth II is no longer with us. When that happens her oldest son, Prince Charles, will become king and Prince William will be the heir apparent. There's no question about the princes' futures in the monarchy, but there are a few questions about their wives.
Here's more on that and the special thing Kate Middleton will be able to use when Charles is king that Camilla was never able to.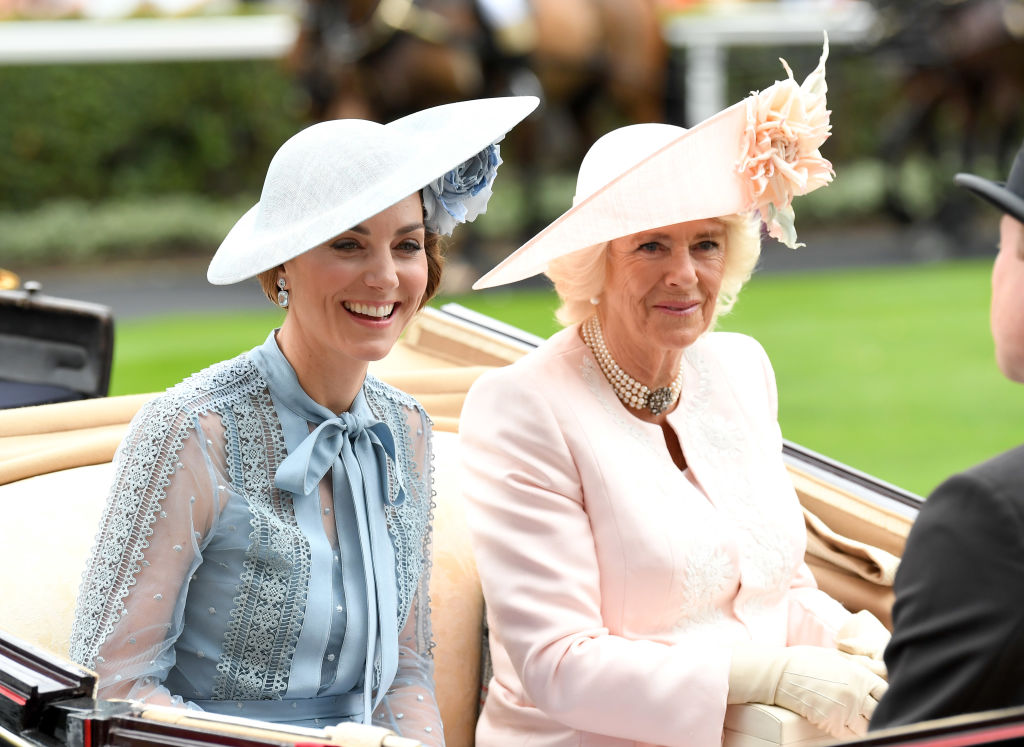 What Middleton may use that Camilla could not
When Charles ascends the throne William will take on a few of his father's titles. One of those titles will be the Prince of Wales. Since he and Middleton are married she will have the option to use the Princess of Wales title which is closely associated with Charles' first wife, the late Princess Diana.
After they divorced, Diana continued to use that title until her death in 1997. When Charles married Camilla Parker Bowles in 2005, she technically became the Princess of Wales. But because of her history with Diana and being Charles's mistress for many years, that title was one Camilla was never able to go by as so many people still use it when referring to Diana. Instead, Camilla has always used the feminine version of Prince Charles' dukedom, which is the Duchess of Cornwall.
The public's view of Camilla has changed a bit over the two decades since Diana's death. However, it still hasn't been confirmed if she will be princess or queen consort and if she were to ever use the same title Diana did there would likely be a ton of backlash.
Things though are different with Middleton as the public's view of her and her husband is generally positive. SO if she chooses, she could certainly go by the title Diana did. But will she?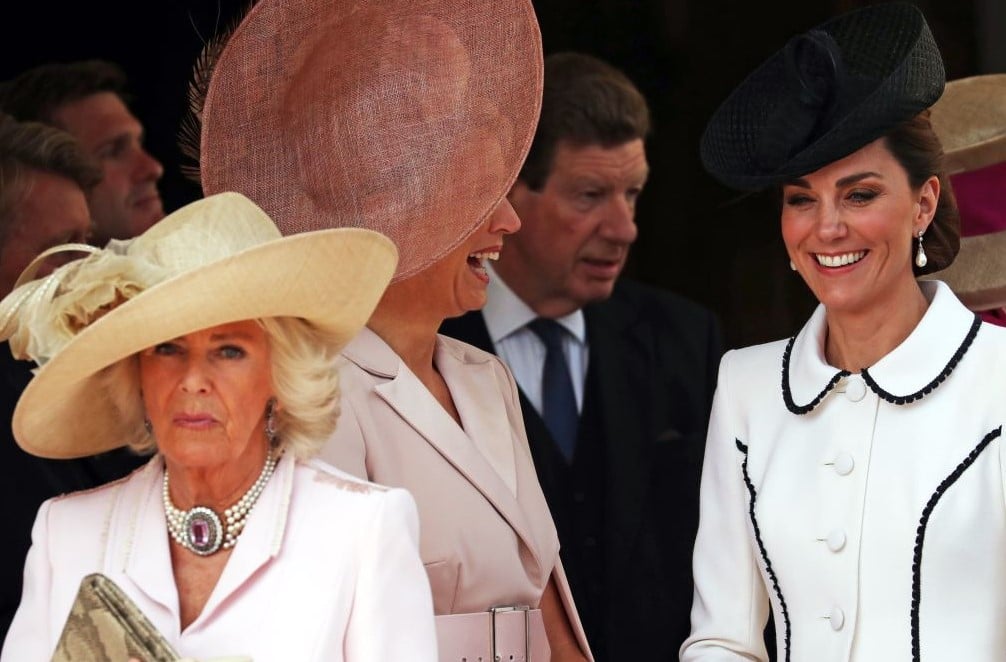 Why Middleton might reject the title
Many royal experts believe Middleton would be honored to take the title her mother-in-law once held when William becomes the Prince of Wales, but not everyone agrees.
Instead, other experts think that the Duchess of Cambridge will reject the Princess of Wales title to avoid all the comparisons to her husband's mother. Of course, having that title could pose some unrealistic expectations for William's wife.
People's royal correspondent Imogen Lloyd-Webber noted that while Middleton will have the option to use the title in the future it's anyone's guess if she actually will.
"William is going to become Prince of Wales," Lloyd-Webber said, adding, "At that moment there's the question, is Kate going to choose to be called Princess of Wales?"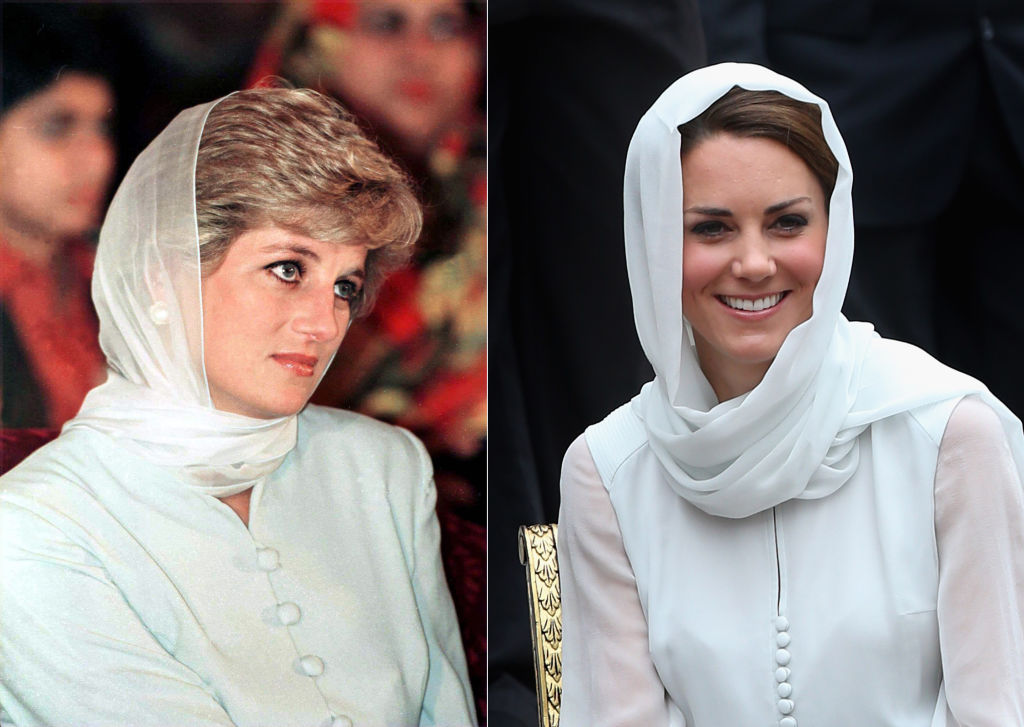 Other ways Middleton's life will change when Prince Charles is king
Aside from their titles, the Duke and Duchess of Cambridge's lives will change in other ways when Prince Charles takes the throne.
For starters, their children's places in the line of succession will immediately bump up. Once William is the heir apparent, Prince George will move up to second in line. He'll be followed by his little sister, Charlotte, who will then be third line thanks to the Succession to the Crown Act, which amended the system so that males no longer take precedence over their older sisters. The couple's youngest child, Prince Louis, will then move up from fifth in line to fourth.
Another thing that will change for the Cambridges is their amount of wealth. Currently, William has an estimated net worth of $40 million while his wife is worth about $10 million, but when his dad is king William will be entitled to the profits from the Duchy of Cornwall.
The Duchy encompasses 135,000 acres of land in southern England as well as an investment portfolio. It was created in 1337 by Edward III and its purpose is to provide an income for the oldest son of the monarch. In 2017, Prince Charles earned around $27.3 million from the Duchy, which is valued at $1.2 billion. 
Read more: Royal Fans Vote on if They Can Accept Camilla Parker Bowles Becoming Queen