'The Staircase': The Difference Between Jean-Xavier De Lestrade's Docu-Series and HBO Max Drama
Jean-Xavier de Lestrade's 'The Staircase' had an entirely different focus than the HBO Max series of the same name.
Since HBO Max released The Staircase, there's been a constant comparison of the drama series to the original documentary, which follows Michael Peterson's court case after Kathleen Peterson died at the foot of a staircase. Discover the difference between Jean-Xavier de Lestrade's original docu-series and the dramatized version of events as told in Antonio Campos' HBO Max drama.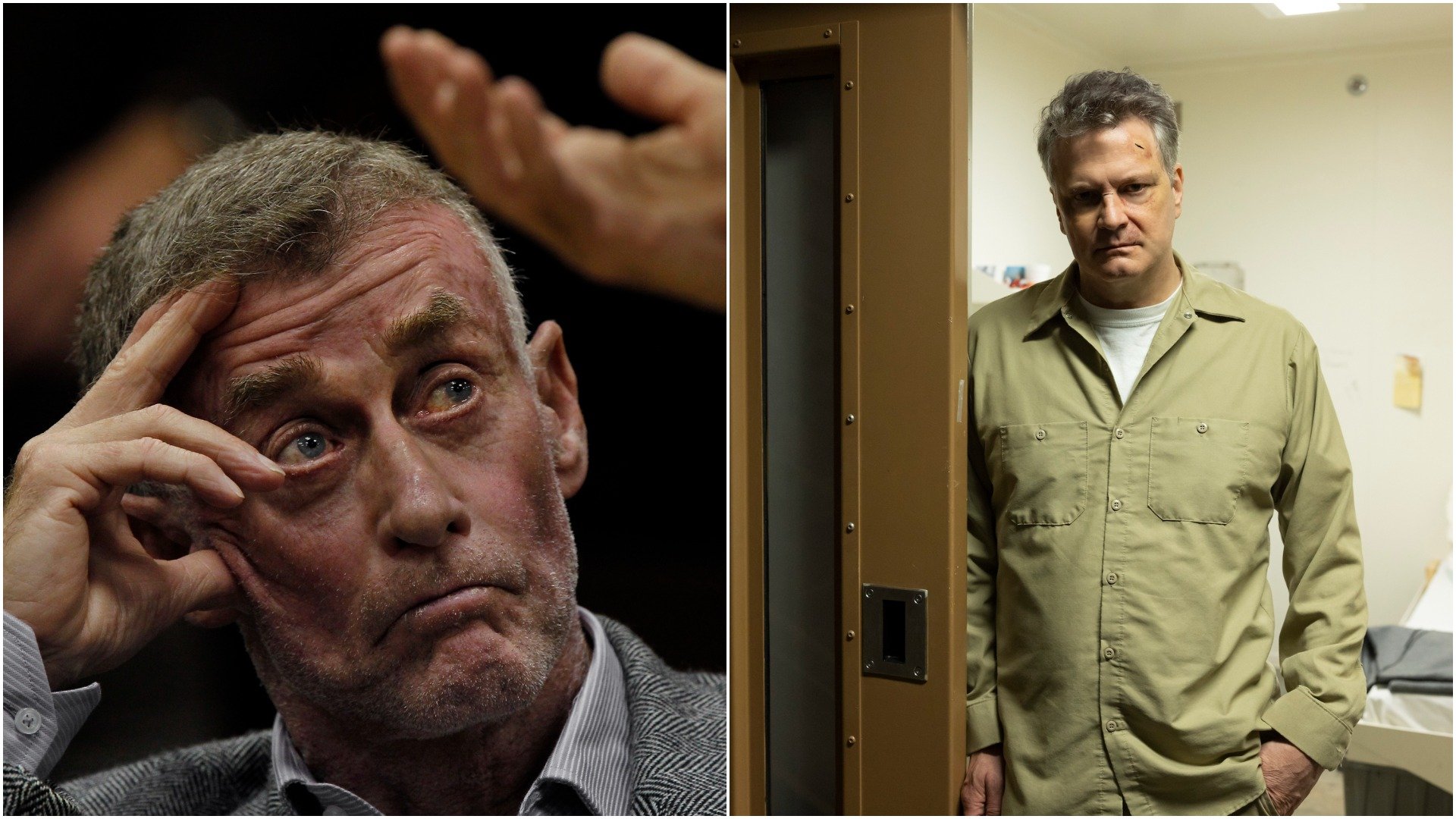 Original director of 'The Staircase' thinks Michael Peterson is a 'strong character' 
De Lestrade never intended to make a true-crime docu-series. "The plan was to do a two-hour documentary for HBO," he explained to The Ringer in 2018. "… after maybe six months or nine months, we had such good material and such huge access to the defense, to the courtroom, even to the prosecution at the beginning, that I started to think, 'Oh, wow, two hours won't be enough.'" 
With more than 800 hours of material, de Lestrade knew a docu-series was the right way to go. As for why he chose Michael's case, de Lestrade had this to say: 
"Michael Peterson was a strong character. I don't know how to put a word on it, but I really had a feeling that we would discover something about him. Then, the second thing, I went to meet with [district attorneys] Jim Hardin and Freda Black. Maybe after 15 minutes of conversation, they said to me, 'You know, Michael Peterson is evil.' I said, 'Evil. Wow.' It's not a usual case. It's not just about physical evidence; it's much more about who you are, what is your way of life, it's about values, it's about the kind of values you want to be found in your community." 

Jean-Xavier de Lestrade, The Ringer
Michael Peterson's lawyer says the docu-series is about the criminal justice system
As David S. Rudolf explains on his website, the original docu-series was meant to expose "the flaws of the criminal justice system in general and junk science in particular." 
In that same interview with The Ringer, de Lestrade agrees The Staircase is about the criminal justice system. More specifically, how it "took the justice system 15 years to give a final answer to that case."
"Because you have someone who was [found] guilty but doesn't want to say guilty, and can stand up in front of a journalist and say, 'I am innocent, I pled guilty only because the prosecution didn't play fair,'" de Lestrade elaborated. He called the whole situation "very tricky" while focusing on the length of time it took to conclude Michael's case. 
HBO Max's 'The Staircase' focuses on Michael Peterson's relationship with Kathleen and his sexuality  
Campos' fictional retelling of Michael's (Colin Firth) case focuses on his marriage with Kathleen (Toni Collette). As de Lestrade explained to Vanity Fair, Campos dramatizes aspects of Michael's life, including his sexuality, for the sake of fiction. 
Instead of leaning on evidence, the courtroom, and even the theory that says an owl killed Kathleen, HBO Max's crime drama leans into darker theories. This includes one theory about Michael killing Kathleen after finding out about his sexual escapades with men. 
'Jean-Xavier de Lestrade feels 'betrayed' by HBO Max's 'The Staircase' 
De Lestrade has spoken out about his disapproval of the HBO Max version of The Staircase. "We gave [Campos] all the access he wanted, and I really trusted the man," de Lestrade told Vanity Fair. "So that's why today I'm very uncomfortable because I feel that I've been betrayed in a way."
The final episode of The Staircase airs on HBO Max on June 8.