'The Staircase' HBO Max: Release Date, Episode Guide, When to Watch
HBO Max's new true-crime miniseries 'The Staircase' drops every Thursday. Here is the release date, when new episodes are released, and how to watch them.
HBO Max true-crime miniseries The Staircase is led by Colin Firth and Toni Collette as Michael and Kathleen Peterson. The eight-episode true-crime series follows Michael, a North Carolina-based author, whose personal life is put into focus after he becomes the primary suspect in his wife's death. Following his arrest, a French production crew plans to make a documentary about his case. When does The Staircase air, how many episodes does the season include, and when can you watch new episodes?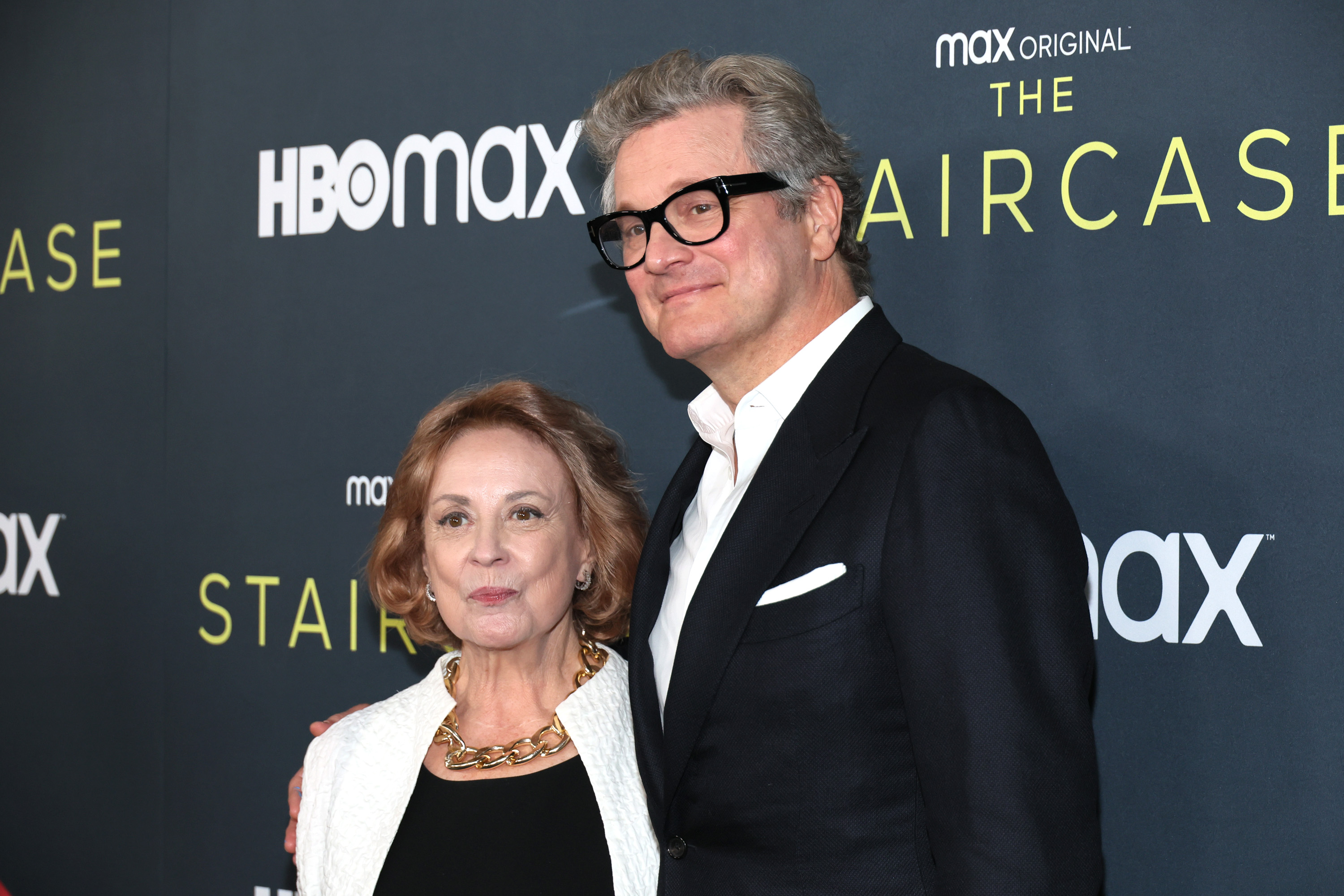 'The Staircase' release date, episode guide, and when to watch
The first three episodes of the true-crime drama The Staircase premiered on May 5, 2022.
Episode 4, "Common Sense," airs on May 12, episode 5's "The Beating Heart" drops on May 19, episode 6's "Red in Tooth and Claw" airs on May 26, episode 7's "Seek and Ye Shall" drops on June 2, and episode 8, the finale titled, "America's Sweetheart or: Time Over Time" airs on June 9.
Led by Colin Firth as Michael Peterson and Toni Collette as Kathleen Peterson, new episodes are released Thursdays on HBO Max at 3 a.m. EST.
Is 'The Staircase' based on a true story?
Based on a 2004 true crime French docuseries by Jean-Xavier de Lestrade, The Staircase features the compelling story of crime book author Michael Peterson who is accused of murdering his wife, Kathleen.
It follows the family's legal battle as he's determined to prove his innocence while a French production crew wants to make a documentary about the case.
'The Staircase' cast includes Colin Firth as Michael Peterson and Toni Collette as Kathleen Peterson
Created by Antonio Campos, the show stars Colin Firth as a North Carolina-based author Michael Peterson whose personal life is publicized when he's accused of murdering his wife. Toni Collette as his late wife Kathleen, a well-liked executive, and Michael Stuhlbarg as Michael's lawyer, David Rudolf.
Dane DeHaan portrays Michael's oldest son Clayton who arrived at the house shortly after his stepmother's death, and Kathleen's oldest daughter and an initial supporter of Michael's, Caitlin Atwater, is portrayed by Olivia DeJonge. Patrick Schwarzenegger portrays Michael's youngest son and Clayton's brother Todd, and Odessa Young portrays Michael's adopted daughter Martha Ratliff.
Rosemarie DeWitt stars as Kathleen's sister Candace Hunt Zamperini, Tim Guinee as Michael's brother Bill, and Parker Posey as the county prosecutor Freda Black. The editor of the original French documentary Sophie Brunet is portrayed by Juliette Binoche, and the director Jean-Xavier by Vincent Vermignon.
Other characters include lawyer Larry Pollard (Joel McKinnon Miller), Kathleen's sister Lori Campbell (Maria Dizzia), Dr. Deborah Radisch (Susan Pourfar), Tom Maher (Justice Leak), Ron Guerette (Robert Crayton), prosecutor Jim Hardin (Cullen Moss), Art Holland (Cory Scott Allen), Kathleen's first husband, Fred (Jason Davis), Lori's husband, Bruce (Ryan Lewis), Clayton's wife, Becky (Hannah Pniewski), Candace's husband, Mark (Kevin Sizemore), Michael's ex-wife Patricia (Trini Alvardo), Devon (Daniela Lee), Sonya Pfeiffer (Teri Wyble), Denis Poncet (Frank Feys), Sophie's assistant director Gaultier (Jean-Luc McMurty), and Agnes (Monika Gossman). The Staircase airs Thursdays on HBO Max.