The Steve Harvey Show, Family Feud: How Much Is Steve Harvey Worth?
Like so many famous television show hosts, Steve Harvey isn't content to just have one job. He may star in the self-titled Steve Harvey Show, but that's not all. He's a successful comedian, television host, producer, radio personality, and author.
Harvey is also a six-time Daytime Emmy Award winner and has brought home the Marconi Award twice and NAACP Image Award 14 times.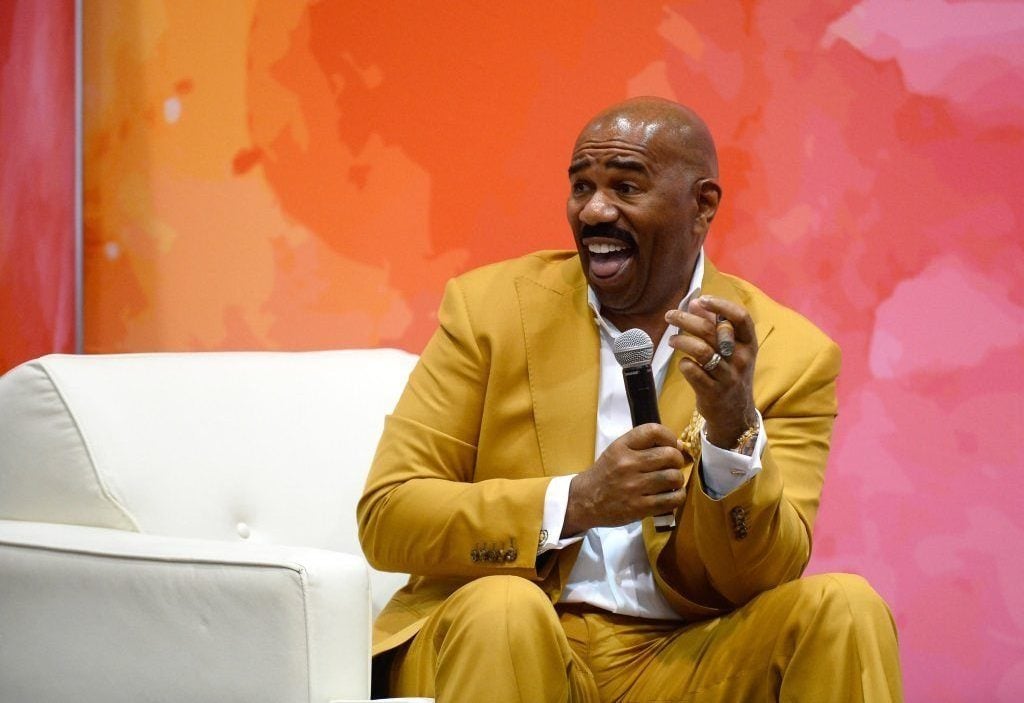 What was Steve Harvey's childhood like?
He was born Broderick Stephen Harvey on January 17, 1957, to a coal miner father in Welch, West Virginia. Later, his family moved to Cleveland, and the street he grew up on was renamed Steve Harvey Way in 2015.
Steve Harvey dropped out of college after three years and then tried out a variety of different careers, including a boxer, an insurance salesman, a carpet cleaner, an automaker, and a mailman. His first comedy gig was in Cleveland, but it's not like his career took off overnight. In fact, Harvey was homeless for a few years during the late 1980s. He survived by sleeping in his car and showering at gas stations or swimming pools.
His career gets a big break
Harvey went from struggling no-name comedian to a household name thanks in part to the celebrity status he achieved hosting Showtime at the Apollo from 1992 to 2000. This work launched him into a bevy of different roles in the entertainment industry, including hosting Family Feud for five seasons and also hosting the Miss Universe Pageant.
Who could forget the time Harvey announced the wrong winner during the Miss Universe awards in 2015?
Harvey is more than just a host
Steve Harvey's talents go far beyond just hosting shows, however. He also wrote a book called Act Like a Lady, Think Like a Man, which was made into a romantic comedy that was simply called Think Like a Man. He authored the book, "Jump: Take a Leap of Faith to Achieve Your Life Abundance," which explains exactly how Harvey made his millions.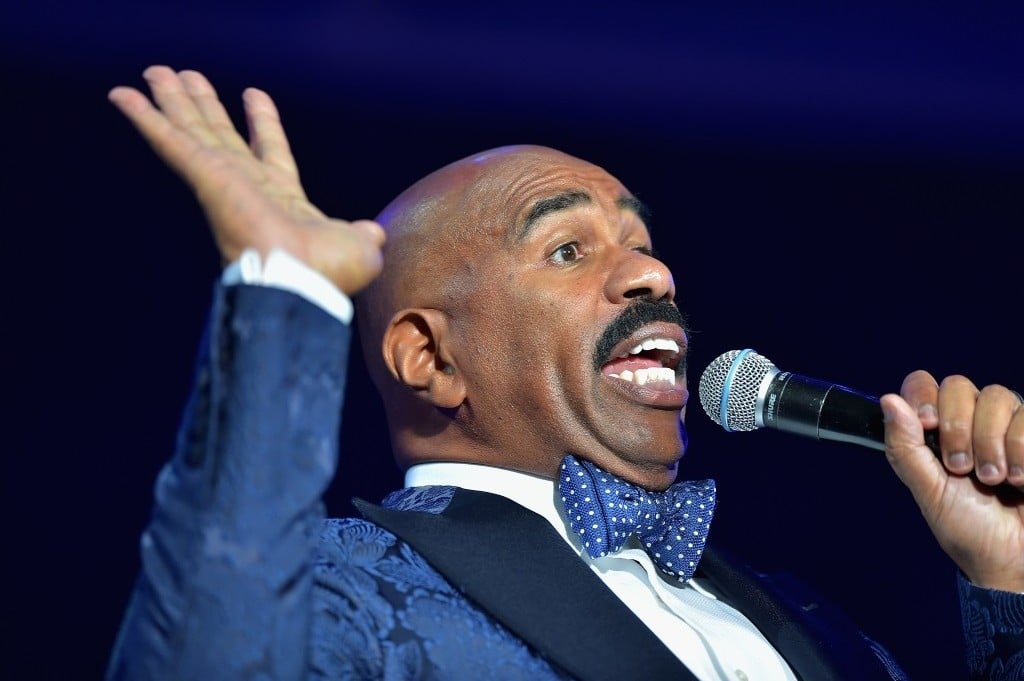 How much money does Steve Harvey have?
Thanks to some shady dealings by a now-deceased tax accountant, Steve Harvey wound up owing the IRS $25 million in 2008. But he paid on his debts and still has an impressive net worth. He's not the richest television host (that honor goes to Judge Judy), but he's at least in the top five. His annual salary for television hosting is a comfortable $44 million, and his overall net worth is $120 million.
What is Steve Harvey up to now?
Harvey is still hosting multiple shows and is a staple of daytime television. He also participated in the revival of the classic Showtime at the Apollo. In 2017, Steve Harvey hosted Fox's New Year's Eve special and even got ordained in time to perform a wedding on camera during the special. It was one of the most-watched New Year's Eve events of all time. He hosted again in 2018 and is slated to host the event for 2019.
Steve Harvey is no stranger to controversy. He received criticism for talking negatively about Barack Obama and for supporting Donald Trump. He's also made comments about atheists, Asian men, and the Flint water crisis that raised a few eyebrows.
But even with these controversial statements, Harvey is one of the most beloved comedians on television today, with a reputation for making just about anyone laugh.