The Story Behind Robin Thicke's Hit Song "Blurred Lines" and Why Pharrell Williams Regrets It
Robin Thicke's moderate fame got a huge boost to superstardom in 2013. His single, "Blurred Lines," became the biggest song of his career and was played at every party, club and family function around the world. He won major awards and performed on stages he was never invited to prior due to the song's popularity.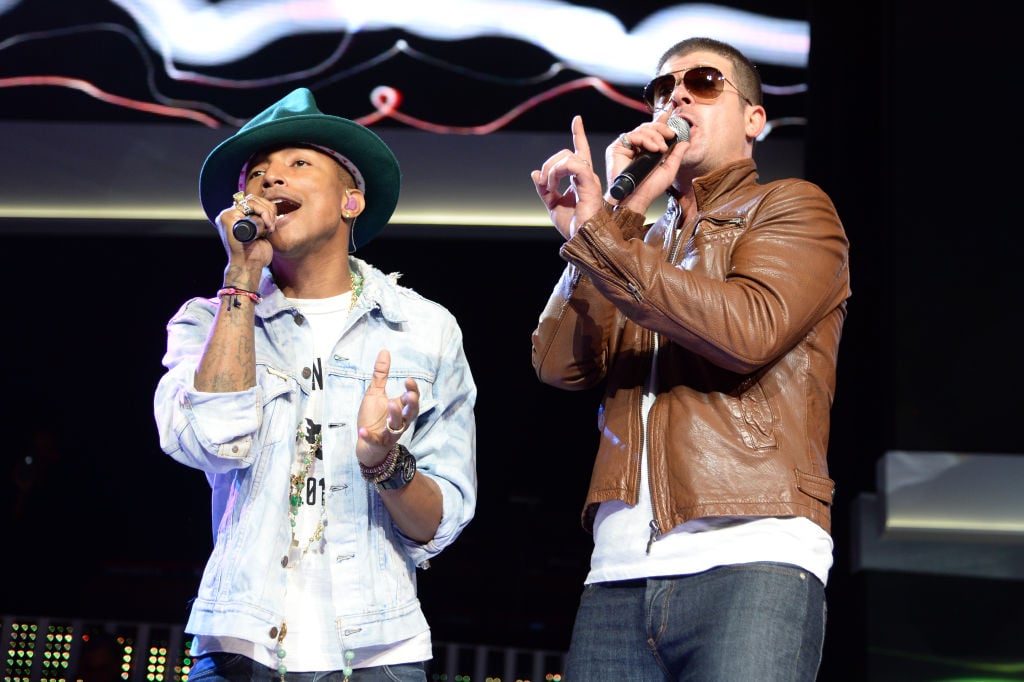 The success came at a price. He soon went through a very public and nasty divorce with his longtime love, Paula Patton, and battled it out in court over the songs to fight claims of unauthorized copyright. Superproducer, Pharrell Williams, who worked on the song with Thicke, recently admitted that he regrets his participation in the record.
Robin Thicke, Pharrell, and T.I. top the charts with "Blurred Lines" amongst controversy 
"Blurred Lines" was released in the summer of 2013. It achieved massive success, peaking at number one in at least 25 countries and became the number one song of 2013. The song was also the longest-running number-one single of 2013 and became one of the best-selling singles of all time, with sales of over 14 million. 
It broke breaking the record for the largest radio audience in history. "Blurred Lines" was nominated for two Grammys at the 56th Annual Grammy Awards, including Record of the Year and Best Pop Duo/Group Performance. The song was performed by the trio at almost every award show over a year, with a controversial performance, featuring singer Miley Cyrus, at the 2013 MTV Video Music Awards.
"Blurred Lines" instantly became a major subject of debate for two reasons. The first with the music video and lyrics of the song being considered misogynistic and promoting a culture of date rape. Secondly, the song was accused of unauthorized sampling of the classic Marvin Gaye single, "Got To Give It Up."
There were two music videos – one featured topless models and the other censored nudity. The uncensored video was removed from YouTube for violating its terms of service but was eventually restored with an age restriction. 
"Blurred Lines" accused of unauthorized sampling
A  lengthy legal battle between the songwriters and performers of "Blurred Lines" and the Marvin Gaye estate ensued. Beginning in 2013, Gaye's family claimed that "Blurred Lines" copied "Got to Give It Up," the 1977 hit song from Gaye. Thicke sued for pre-emptive copyright protection, but the family won their case in 2015. Thicke and Williams made an appeal, but a judge upheld the initial verdict.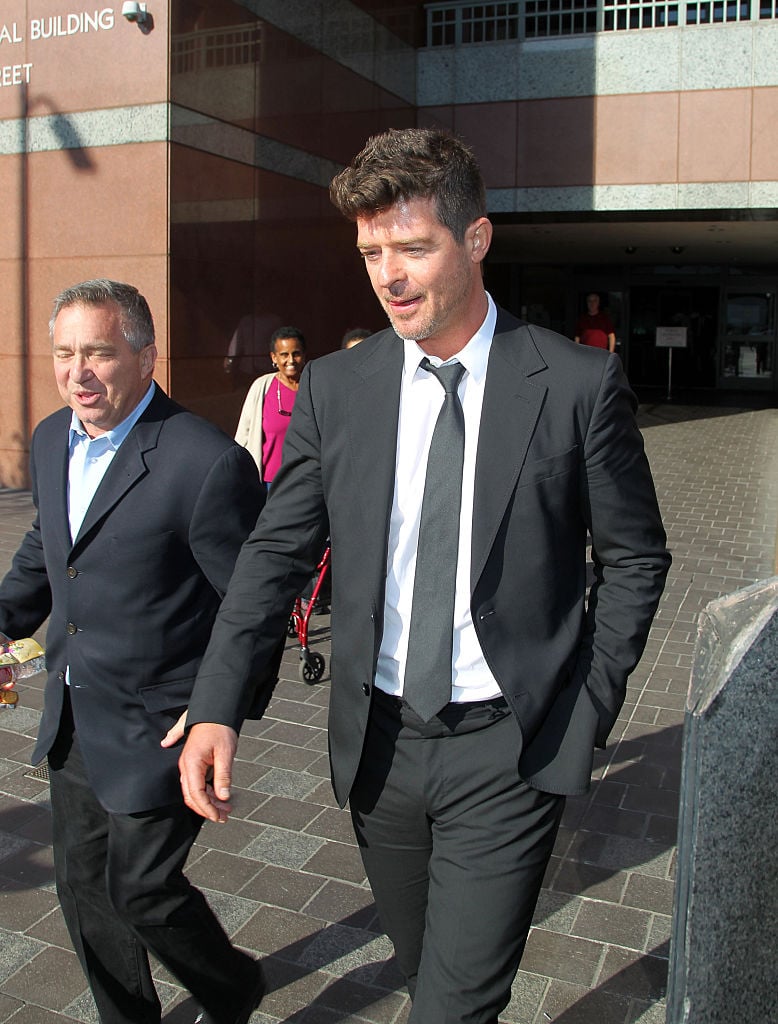 Opinions were split on the final verdicts. Many disagreed saying that "Blurred Lines" and "Got to Give It Up" were only similar in feel and genre. According to Entertainment Weekly, in the original suit, "the Gaye defendants are claiming ownership of an entire genre, as opposed to a specific work." The BBC claimed one of the judges on the court of appeals believed the two songs "differed in melody, harmony, and rhythm." The contributors of the songs felt it would be a blow to all musicians in the future, making it easy for similar lawsuits to be filed.
Billboard Magazine reported that the songwriters and performers had to pay up big time. The total judgment for the Gaye family came out to $4,983,766.85: Thicke had to pay $2,848,846.50, Williams and Williams' More Water From Nazareth Publishing Inc. had to pay $1,768,191.88, and an additional $357,630.96 was to be paid from Williams and his publishing company.
Pharrell Williams says he regrets participating in "Blurred Lines"
"Blurred Lines" received tons of criticism for its lyrics being hypersexualized, including inferences about drugs and of course, the clear Marvin Gaye sample that the songwriters vehemently denied. Feminists specifically felt the song promoted rape. Looking back on the blurry time (no pun intended), Williams says he finally gets all of the backlash. He spoke in-depth during a recent interview with GQ Magazine.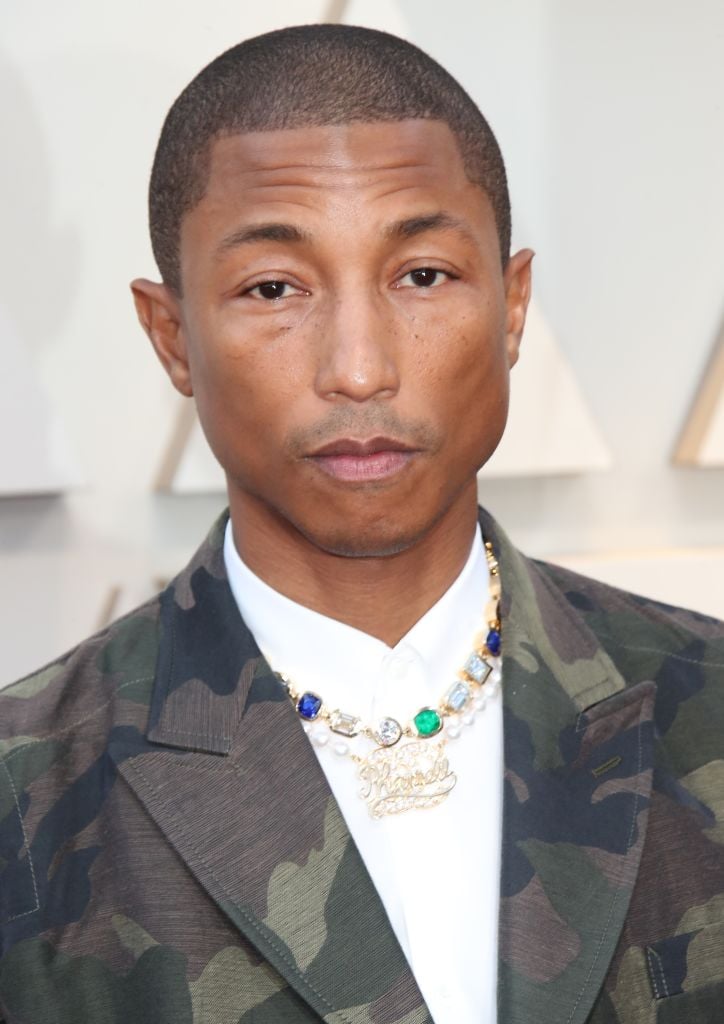 He first spoke on the double standard of lyrics sexual in nature when being sung by men and women, saying:
"There were older white women who, when that song came on, they would behave in some of the most surprising ways ever. And I would be like, 'Wow.' They would have me blushing. So when there started to be an issue with it, lyrically, I was, like, 'What are you talking about?' There are women who really like the song and connect to the energy that just gets you up. And 'I know you want it' — women sing those kinds of lyrics all the time. So it's like, what's rapey about that? And then I realized that there are men who use that same language when taking advantage of a woman, and it doesn't matter that that's not my behavior. Or the way I think about things. It just matters how it affects women. And I was like, 'Got it. I get it. Cool.'"

GQ Magazine
Williams says he now understands why the song was viewed in the way it was and wouldn't participate in the current cultural climate, explaining:
"My mind opened up to what was actually being said in the song and how it could make someone feel. Even though it wasn't the majority, it didn't matter. I cared what they were feeling too. I realized that we live in a chauvinist culture in our country…[I] didn't realize that some of my songs catered to that," he shared. Some of my old songs, I would never write or sing today," he told the outlet. "I get embarrassed by some of that stuff. It just took a lot of time and growth to get to that place."

GQ Magazine
Thankfully, with age and experience comes growth!