The Story Behind Why 'Star Trek' Actor Patrick Stewart Got Married in a Mexican Restaurant
Everyone loves a good bromance. Ian McKellen and Patrick Stewart are probably one of the best celebrity bromances of all times. The two have starred alongside one another in a ton of projects, everything from superhero movies to stage plays. 
Aside from often portraying on-screen besties, they're also buds in real life. In fact, they're so close that when Stewart got married in 2013, he wanted McKellen to officiate. He was so dead set on it that he got married in a Mexican restaurant.
Ian McKellen officiated Patrick Stewart's wedding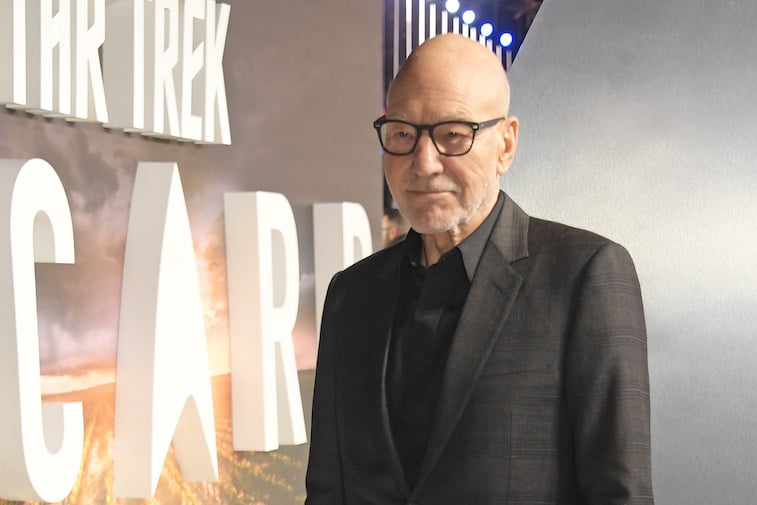 Stewart originally planned to get married in Nevada. He and his fiancée had the whole thing planned, and McKellen was at the center. He was going to officiate. Only there was a hitch.
According to USA Today, Stewart said: "We learned that (McKellen) could not use his credentials in Nevada, where we were getting married."
McKellen was ordained in California. Under California law, he was able to marry people. But not in Nevada. Stewart and his betrothed could have just cut McKellen out of the ceremony, and had another officiant come in to do the deed. After all, wedding officiants aren't exactly in short supply in Nevada. But that's not how Stewart works. 
He was dead set on McKellen tying the knot between him and his fiancée, Sunny Ozell. Apparently Ozell, a singer-songwriter, felt the same way. She agreed to be married in a Mexican restaurant before the formal ceremony, so that McKellen could perform the marriage. 
Patrick Stewart got married in a Mexican restaurant 
Not only did Stewart get married in a Mexican restaurant, but it was a surprise wedding. Stewart and Ozell invited two guests out to dinner at a California restaurant.
The restaurant was apparently about to close. Even though McKellen wore a robe to the dinner, the guests didn't seem to have any idea what was going on. 
The rest is history. According to Stewart:
"We invited Ian and out other two guests and a director to a Mexican restaurant for dinner (in California). And they were really closing down when we got there, it was pretty late. And Ian had brought with him a kind of robe — but our guests had no idea what was happening. And in fact, we were formally married in a Mexican restaurant."
This isn't Patrick Stewart's first marriage 
Hopefully the third time is the charm for Stewart. He has been married twice before. In 2000, he married television producer Wendy Neuss. Their marriage only lasted three years.
His longest marriage spanned three decades, from 1966 to 1990. His first wife was actress Sheila Falconer.
She hasn't acted much since the 1960s, and she was never in a starring role even at the height of her career. She and Stewart have two children together. 
Stewart and his new wife, Ozell, have a pretty significant age difference. Stewart will officially be an octogenarian in July. His new wife, Ozell, is 41.
Even though she's no spring chicken, she's almost a full 40 years younger than her husband. 
These two officially tied the knot in 2013, so they've been going strong for about 7 years now. That's nothing to sneeze at. It seems likely that despite the age difference, Stewart and Ozell are in it for the long haul. One of the reasons they work may have to with their fun-loving, spontaneous attitudes. 
Ozell and Stewart seem young at heart. They're willing to throw caution and convention to the wind. The biggest evidence of that is that they got married in a Mexican restaurant in the first place. When Stewart announced their marriage on social media, it was with a photo of the two in a kid's ball pit.