The Strange Reason 'BIP' Star Dean Unglert Is 'Excited' to Recover From His Ski Accident–'Life Was Too Easy'
Bachelor In Paradise star Dean Unglert got into a terrible ski accident at the end of last year. In a recent blog post of his, he wrote about why he's "excited" to start the arduous recovery process.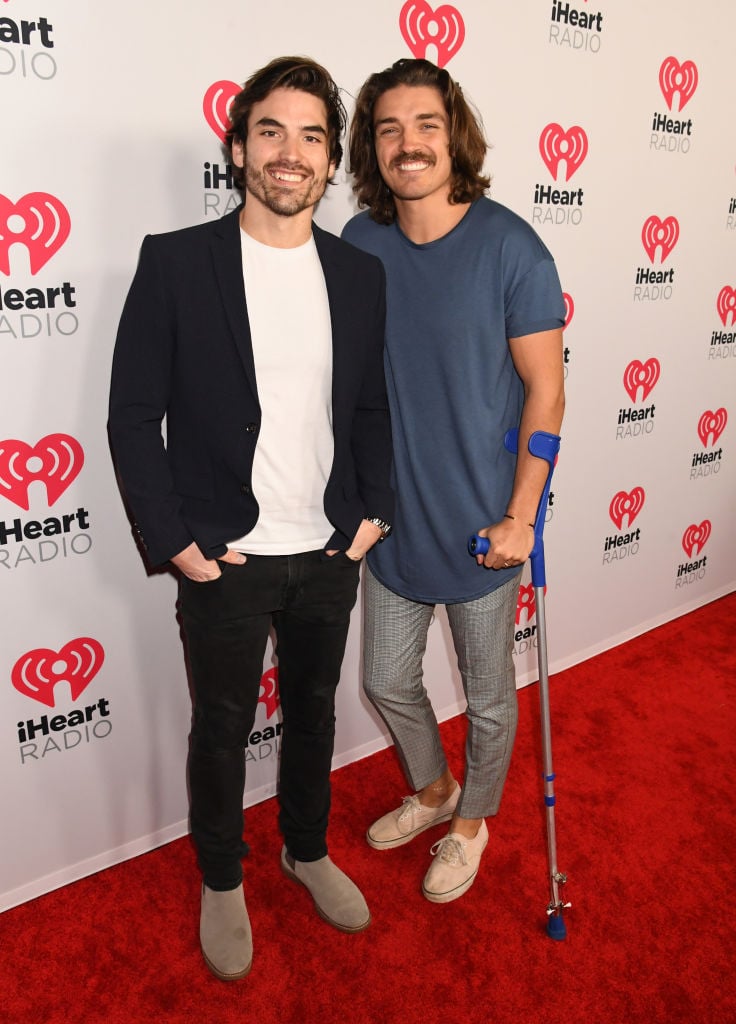 At the beginning of the year, Unglert reflected on his 2019. Even with his accident he says it might have been the best year of his life.
"If 2019 was only 356 days long it would have been, by far, the best year of my life. Truth be told, even counting the last 9 days of the year where I broke my leg and spent just short of a week in the hospital, it still makes a strong case for the best year yet," he wrote.
What Dean Unglert's ski accident taught him
In the post, Unglert reflected on his ski injury and what it taught him about himself.
"I had a ski accident on December 23rd while in the Swiss Alps. Resulting in a fractured femur and dislocated hip that required surgery and 5 screws + a plate to be put in my right hip. A tragic ending to a year that was entirely waaaay too good to me. The more I dwell on my injury the more accepting of it and, weirdly enough, excited about it I become," he wrote.
Unglert says his therapist used to tell him he has "a habit of digging myself into a hole just to see if I can get myself out of it. Whether that be financially, romantically, or (now) physically." The reality TV star believes that's why he was in such a horrible accident.
"That's exactly what happened to me here. Things were going far too well so I had to find a way to put myself back in the hole just to see how I can come out the other side stronger. I'm not mad about it. In fact, I'm excited about the recovery process. Life was too easy for too long in 2019. It's frustrating that I'll have to work hard just to get back to where I was but that process of achieving milestones week in and week out will provide more value in the little things. I'm looking forward to it!" he wrote.
Dean Unglert's glad he was reminded he's not invincible
In a separate post about his trip to Switzerland and his accident, Unglert wrote that the incident was a "strong reminder that I am not invincible."
"I reached a certain point where I felt like there were no physical consequences to my actions. I always seemed to be able to hurl my body at whatever I wanted and come out the other side more or less in decent shape. Whether it's skydiving, rock climbing, cliff jumping, skiing or whatever, I never felt like true danger lurked around the corner. I do consider myself lucky that this is all that came from my accident. Things could have gone much differently and ended much more grim," he wrote.
Unglert continued: "Or if nothing happened at all and I came out of Switzerland unscathed, who knows, maybe I would continue to push myself and throw my body into harms way and ultimately I would've been met with a fate much worse than this."
Unglert seems to have a pointedly positive approach to his accident. We wish him a speedy recovery and that he stays out of "the hole."
Read more: Hannah Godwin Opens up About Feeling Insecure Post-'Bachelor' Fame