The Strange Way Kate Middleton and Prince William Wake Up Every Morning
The royal family is one that everyone loves to follow. Whether searching for the latest news from the official royal website or reading the most recent blogs online, fans are desperate for an inside look at the lives of the monarchy.
So much so that they work very hard to protect the youngest members so they can have as normal lives as possible. The latest bit of news involves the Cambridge family firstborn, Prince George. Luckily, this news is more fun in nature, which the royal family needs right now, and involves a part of their morning routine.
The Cambridge family has five members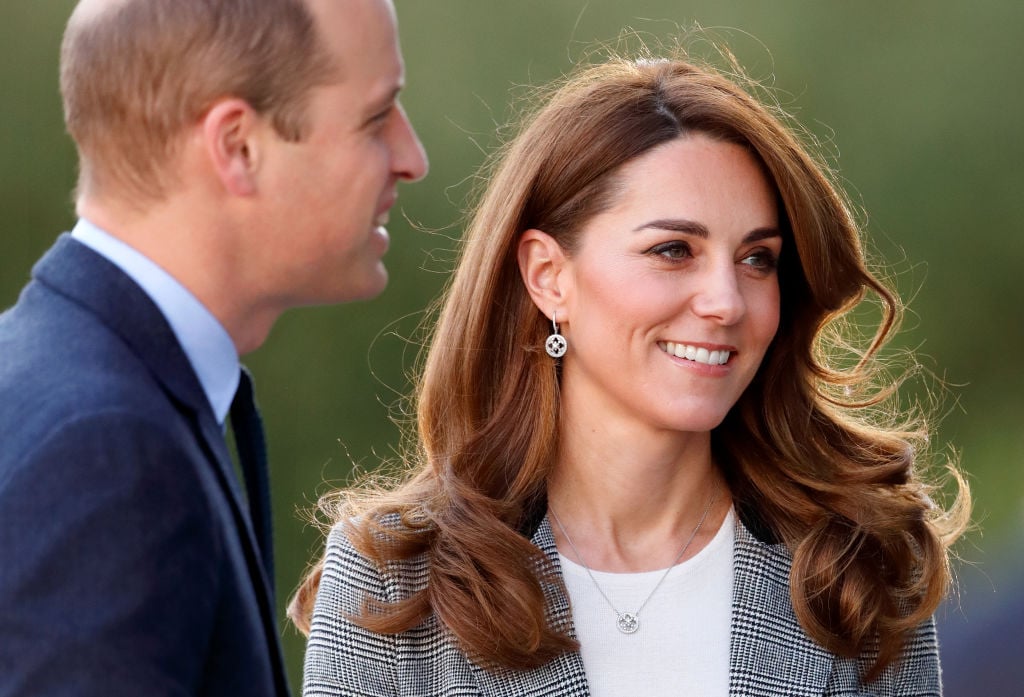 Prince William and Kate Middleton have been together for almost 20 years, including their on and off dating life. They have been married since 2011.
Their firstborn, Prince George, was born in July 2013. Since then, they've gone on to have Princess Charlotte (2015) and Prince Louis (2018).
The family of five spends a lot of time together, with Prince William adamant that he's involved in their lives. From whether or not they should get a family pet to how to celebrate birthdays, the Cambridges are actually relatively normal.
They share snippets of their lives on social media from time to time but are also fully aware of their royal responsibilities. Duchess Kate has even been caught cutely scolding the kids from time to time, like any normal mom.
Fans have seen them having fun on family outings or enjoying a walk to school. The duchess even enjoys taking photographs of her family and shares them with fans from time to time. Although they don't often get a break from the media, we still don't know much about their private lives inside the walls of Kensington Palace.
Kate Middleton and Prince William keep things normal
Growing up royal might seem like it would mean having just about anything you could want. And the Cambridge kids do.
From nannies and chefs to other household staffers that handle just about every need, they don't lack for much. That's why their morning routine might surprise you.
The duke and duchess take their kids to school every day when they are able, are involved with school activities, enjoy spending time in the kitchen together, and the kids even have some chores they're responsible for. They spend time in the garden when the weather permits and both the duke and the duchess aim to give their kids ordinary experiences.
Maybe that's what makes the way they start their day pretty adorable — and it's all thanks to Prince George.
How Prince George starts his day
Prince George is a massive fan of football and possibly an even bigger fan of a particular song. In 1996, Frank Skinner wrote the hit football anthem, Three Lions. He shared with Hello Magazine how he had a chance to chat with Prince William and learned that Prince George — and, in turn, the rest of the family — wakes up to the song each morning since the World Cup.
It makes sense, mainly because for Prince George's 6th birthday, his parents let him wear the England football shirt in photos. He's also been caught playing in the yard with Princess Charlotte and enjoys going to a good football match now and then.
As for what's in store for the Cambridge family, their 2020 schedule of events came out in early January. They've got plenty to keep them busy for the near future.
There have also been rumors that Duchess Kate is pregnant with their fourth child, but these are likely just that. One thing's for sure; they will probably be waking up to Prince George's favorite song for a while longer.