The Subtle Way Jennifer Lopez Paid Tribute to Kobe Bryant at His Public Memorial
Jennifer Lopez did something really subtle but sweet at Kobe Bryant's memorial.
Thousands of fans and supporters poured into the Staples Center on Monday, Feb. 24 to attend a public memorial for NBA star Kobe Bryant, his daughter Gianna, and seven others who were killed in a helicopter crash in January.
Among the guests were many celebrities, including Jennifer Lopez — a close friend of the Bryant family. Though she did not take the stage like many other celebrity guests, she still found a way to honor Bryant and pay her respects.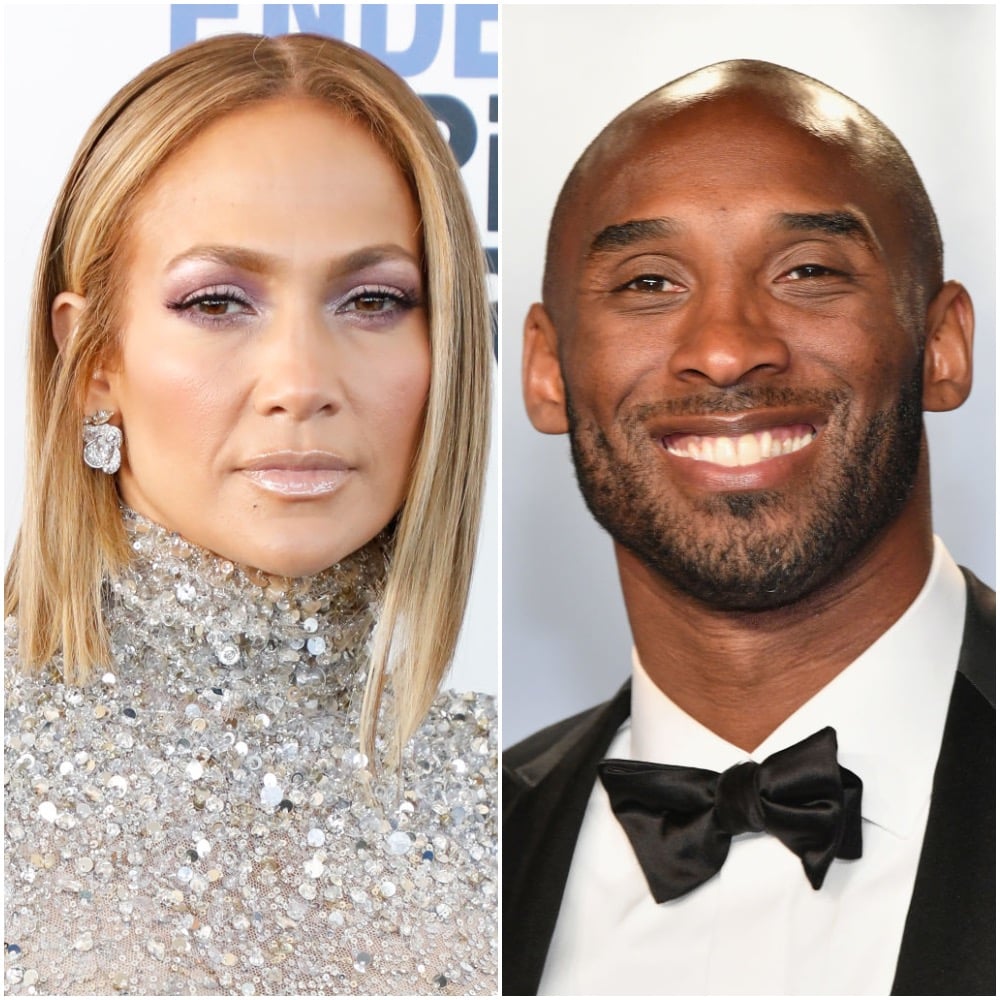 How Jennifer Lopez paid tribute to Kobe Bryant at the public memorial
Lopez honored the late NBA star through her manicure. Her nails were covered in beige nail polish with gold flakes. On her index fingers were Kobe and Gianna's respective jersey numbers, 24 and 2. She shared a photo of the nail art on her Instagram page, captioning it with yellow and purple heart emojis in honor of the Los Angeles Lakers.
"With Jennifer and Alex [Rodriguez] attending Kobe and Gianna's celebration of life, Jen wanted to pay tribute," Lopez's manicurist Tom Bachik told E! News. "And in celebration, she wore their numbers to honor them."
She's not the only one who honored Bryant and Gianna with a nail design. Beyoncé, who kicked off the memorial with a performance of her songs "Halo" and "XO," also had "Kobe" and "Gigi" etched onto her nails.
The memorial brought Jennifer Lopez to tears
Lopez sat quietly with Rodriguez for the entirety of the memorial. But as Vanessa Bryant took the stage and eulogized her husband and their daughter, Lopez got emotional.
In her remarks, Vanessa spoke proudly of Gianna and Bryant and noted how close the two were.
"God knew they couldn't be on this earth without each other. He had to bring them home to heaven together," Vanessa said in part. "I'll never get to see my baby girl walk down the aisle, have a father-daughter dance with her daddy, dance on the dance floor with me or have babies of her own."
As she spoke, Lopez was seen on video with tears in her eyes.
Jennifer Lopez previously posted an emotional message about the loss on her Instagram
Upon learning of the Jan. 26 crash, Lopez took to Instagram and penned an emotional note about Bryant and the other eight victims.
"As I scrolled through Kobe's feed, and Alex and I talk memories and moments we remember about him … this is the truth that rings out the loudest … family is what matters most," she began.
"We are all feeling sadness from this loss, but all I can think of is that it is a grain of sand compared to what Vanessa must going through right now," she continued. "I am sending all of my love and praying for you, your children and the other families involved in today's tragic turn of events. The most unfair thing in life is to lose a child and husband on the same day. Vanessa, I pray for your strength and that God guides you each step of the way through this unimaginable heartbreak."
"Kobe you meant so much to so many and we will miss you forever," she added. "Thank you for your work ethic, your inspiration, and your heart."
She couldn't have captured what many people are feeling any better.