'The Suicide Squad': John Cena Describes His Character Peacemaker as a 'Douchey Captain America'
John Cena has some big things on the horizon, including a Super Bowl commercial and a role in the upcoming movie The Suicide Squad. Cena joins the cast as the character Peacemaker, who's a lot like Captain America — only with a lot less class. Find out why Cena thinks it's a character "everyone will have a strong opinion about."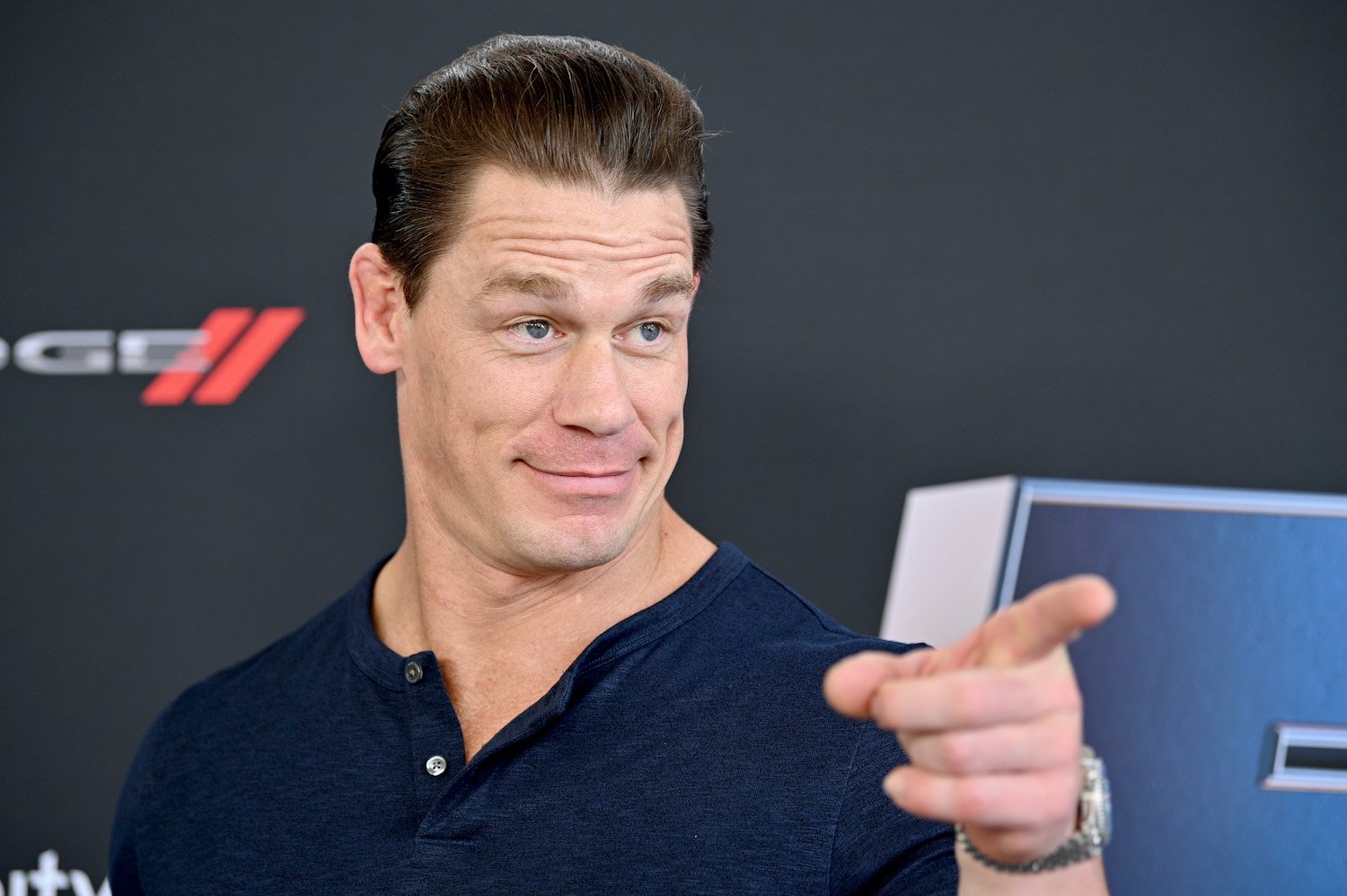 John Cena explains his character in 'The Suicide Squad'
Cena will play Peacemaker in the upcoming The Suicide Squad, along with new cast members Nathan Fillion, Flula Borg, Sean Gunn, Pete Davidson, Taika Waititi, Peter Capaldi, Idris Elba, and Steve Agee.
Stars of 2016's Suicide Squad film that return for The Suicide Squad, set for an Aug. 6, 2021 release, are Margot Robbie as Harley Quinn, Jai Courtney as Captain Boomerang, Joel Kinnaman as Rick Flag, and Viola Davis as Amanda Waller.
During a Feb. 1 interview with ET, Cena was asked about his role in the comic book movie, saying he plays Peacekeeper, who he describes as "a douchey Captain America."
"The Suicide Squad is really gonna surprise a lot of people," Cena explained. "I know the first movie was an enormous global release, it was well received, but it did fall under a little bit of criticism. With James Gunn at the helm, he's put together an amazing cast and he is such an epic storyteller, and I'm fortunate enough to work with him."
"I think in the divided climate of where we live now, he will be a character that everyone will have a strong opinion about," he added. "And I think that's the point. Our job is to entertain but if we can entertain and in the process we can start difficult conversations, I think that's important."
John Cena stars in a Mountain Dew Super Bowl commercial
Cena also chatted about his role in a Mountain Dew commercial that will air during the Super Bowl and one of the unique challenges of the spot — getting his large frame into a tiny convertible.
He joked it had to be done "very carefully," adding, "It's a little bit of breathing exercises" to get the job done and that they had to "butter the doors so I can slide in."
The ad involves an interactive element that allows viewers to win money by counting up Mountain Dew bottles and the prize is huge.
"The commercial is super creative," Cena explained. "To be in a Super Bowl commercial is special, but the people that do it came up with a concept that guarantees it will be talked about."
"I think it was really, really interesting and it's really forward thinking and it really is a call to be active," he added. "It's not just an ad, it's a lot of audience participation. So that's the reason you wanna participate, because not only is it a Mountain Dew advertisement. you could win $1 million."