'The Suicide Squad' Star John Cena Says James Gunn Told Him Not To Do Any Research For Peacemaker Role
James Gunn took a big risk when he signed on to create the standalone sequel to 2016's Suicide Squad. The franchise didn't have the best reputation after getting lukewarm reviews from critics, and many people wondered what he could possibly do to make his version different. 
Despite the challenges, Gunn ended up making a fantastic movie, with The Suicide Squad earning rave reviews and performing well during its opening weekend at the box office. One of the film's stars is professional wrestler turned actor, John Cena, who plays the Peacemaker. 
Cena has spoken highly of Gunn's working style while promoting the film and recently noted that the director asked him not to do any research on his character before entering production.
This unusual method proved to be a great decision, as everyone seems to love the final product.
John Cena knew nothing about the Peacemaker when he signed on for 'The Suicide Squad'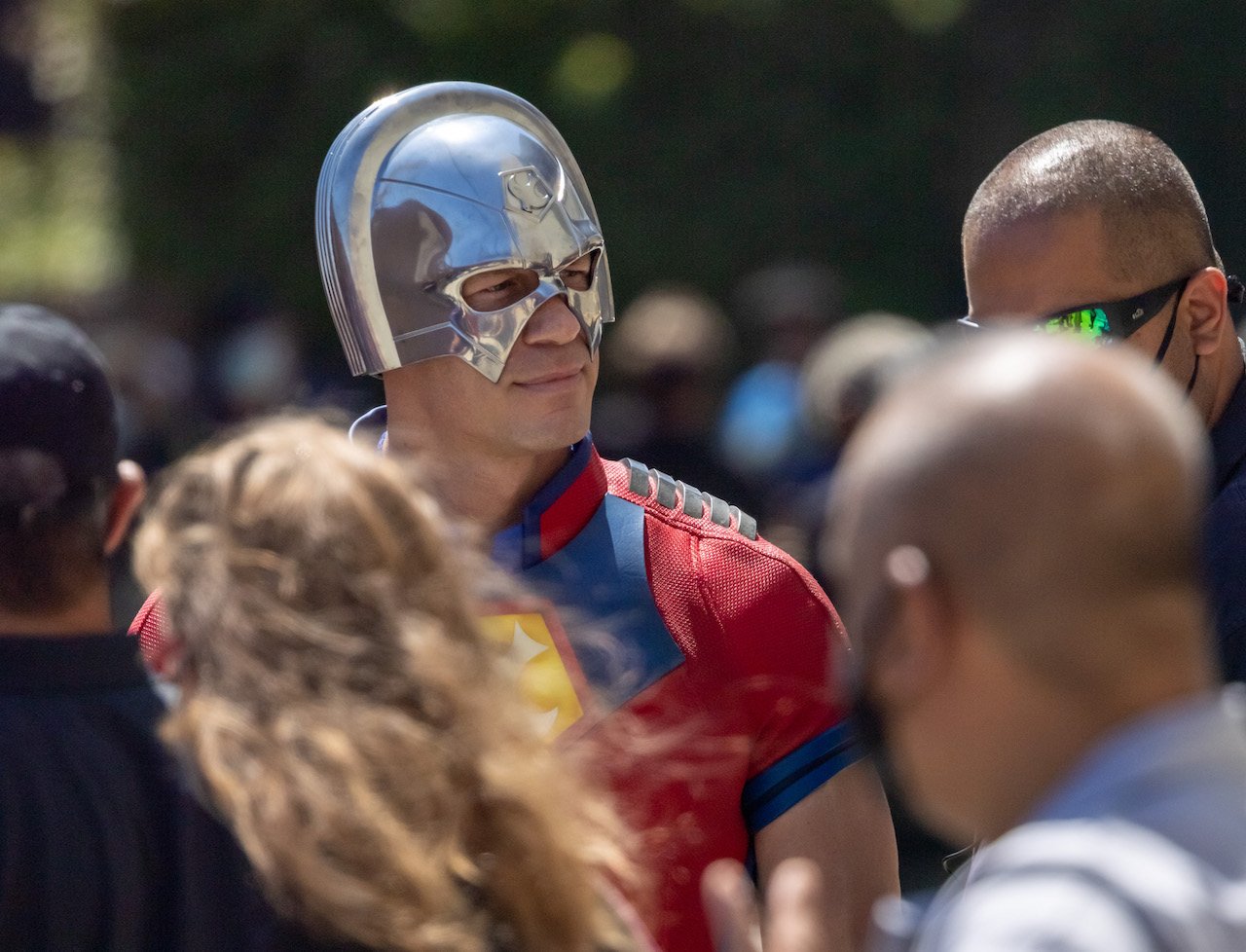 Cena revealed he knew nothing about his character during a recent interview with the Associated Press, but also stated that Gunn knew he was the right guy for the job. 
"I was familiar with the Suicide Squad, I wasn't familiar with the character," Cena said. "And I think James Gunn has a way of brilliantly casting people. I really enjoy that process," Cena said. "He sees something in someone that could be what he sees as the character."
'The Suicide Squad' director James Gunn told John Cena not to research the Peacemaker 
When Cena was cast for the Peacemaker role, he initially thought it'd be a good idea to do some homework, as most actors do. However, Gunn advised him not to do any research on the character, which is pretty unusual.
"I met with James, and he immediately saw a perfect fit for Peacemaker, which is great," he said. "And I asked if I should dive into the mythology, and he told me no. And I think that was so he could essentially curate what he wanted, as far as his vision."
John Cena says Jame Gunn is extremely hardworking 
Later in the interview, Cena admitted that even though he considers himself a hard worker, he was impressed by Gunn's dedication to developing such a great movie.
"Meticulous isn't the word," Cena said when describing Gunn. "I strive to be a hardworking person, he works circles around me. And at the same time, isn't a workaholic. He's also a very friendly, caring, vulnerable-when-needed person, but also will put his foot down when we need to get the job done. This is his passion, you can see he's doing what he loves. And he doesn't want it to be a battle, he wants it to be a great time."
In a separate interview with The Digital Fix, Gunn revealed that Warner Bros. gave him complete freedom to do whatever he wanted with the film, which allowed him to employ whatever method of production he wanted.
"Just the fact I knew I was being entrusted with this enormous amount of freedom on such a big-budget movie, it felt like a huge responsibility to do it the best I could … I felt a responsibility to take risks …  if we don't continue to take risks and change and try new things then people aren't going to want to come to the theatre if it's the same boring three-act structure every time. People are going to get bored," Gunn said. 
RELATED: 'The Suicide Squad' Director James Gunn Thought His Career Was Over After Disney Fired Him From 'Guardians of the Galaxy Vol. 3'