'The Suicide Squad': Margot Robbie Says Harley Quinn's Love Scene Was Harder Than Any Stunt For 1 Messy Reason
The Suicide Squad really raises the stakes for Harley Quinn (Margot Robbie). After appearing in the 2016 Suicide Squad movie and Birds of Prey, Harley is on another mission with the team. Despite all her action scenes, fight sequences, and stunts, Robbie said she faced the most difficulty in the film's love scene.
[Spoiler alert: This article contains spoilers for The Suicide Squad.]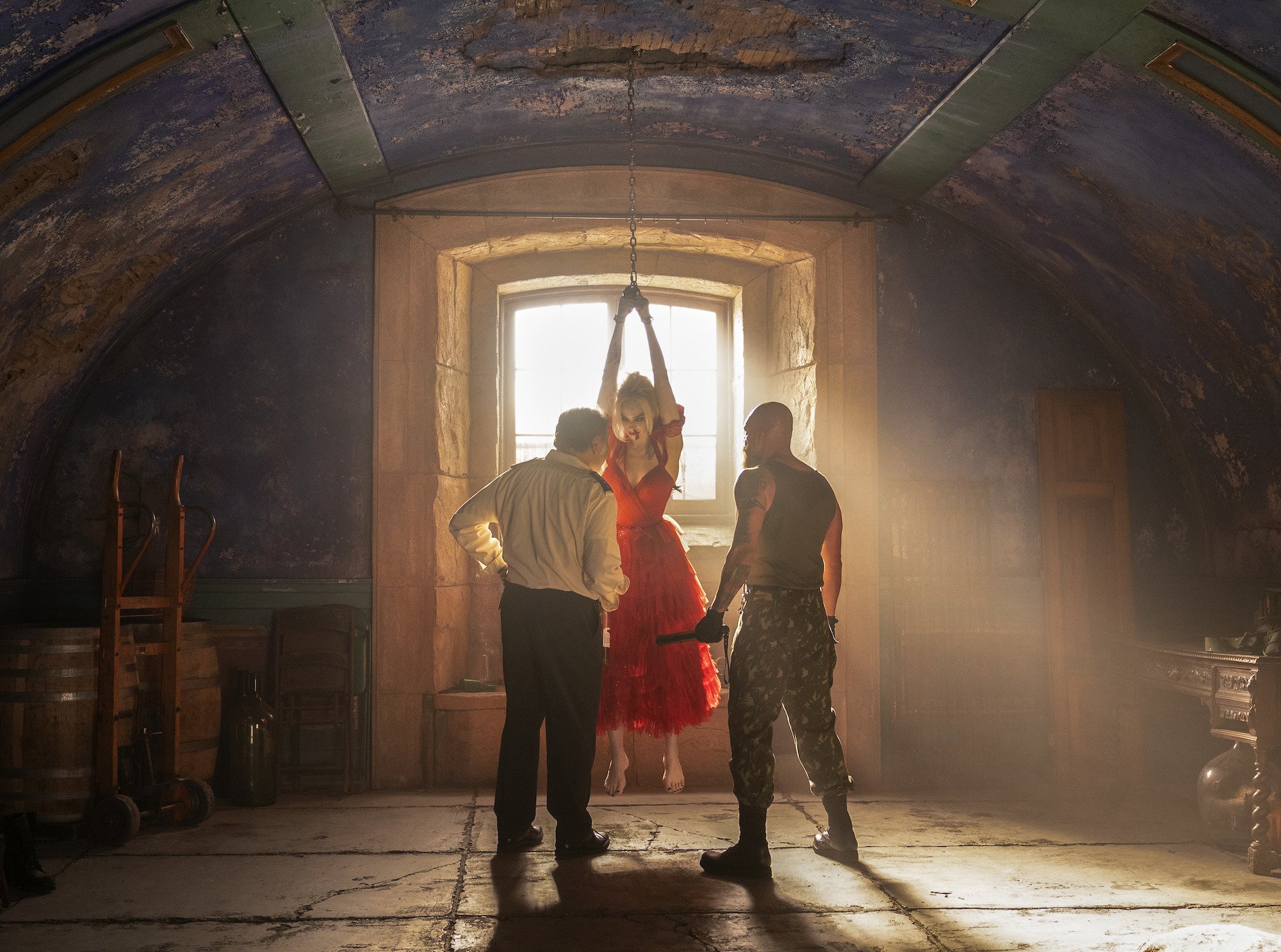 Robbie was part of The Suicide Squad press conference on July 18. Robbie, co-star Juan Diego Botto and writer/director James Gunn addressed this challenging scene. The Suicide Squad is now playing in theaters and on HBO Max. 
Margot Robbie leaves a piece of Harley Quinn behind after every take
In the DC Comics universe, Harley Quinn is white due to her fall into chemical waste. In real life, makeup artists have to paint Robbie white every day. When Robbie films a love scene, such as with Botto, the makeup rubs off on her co-star.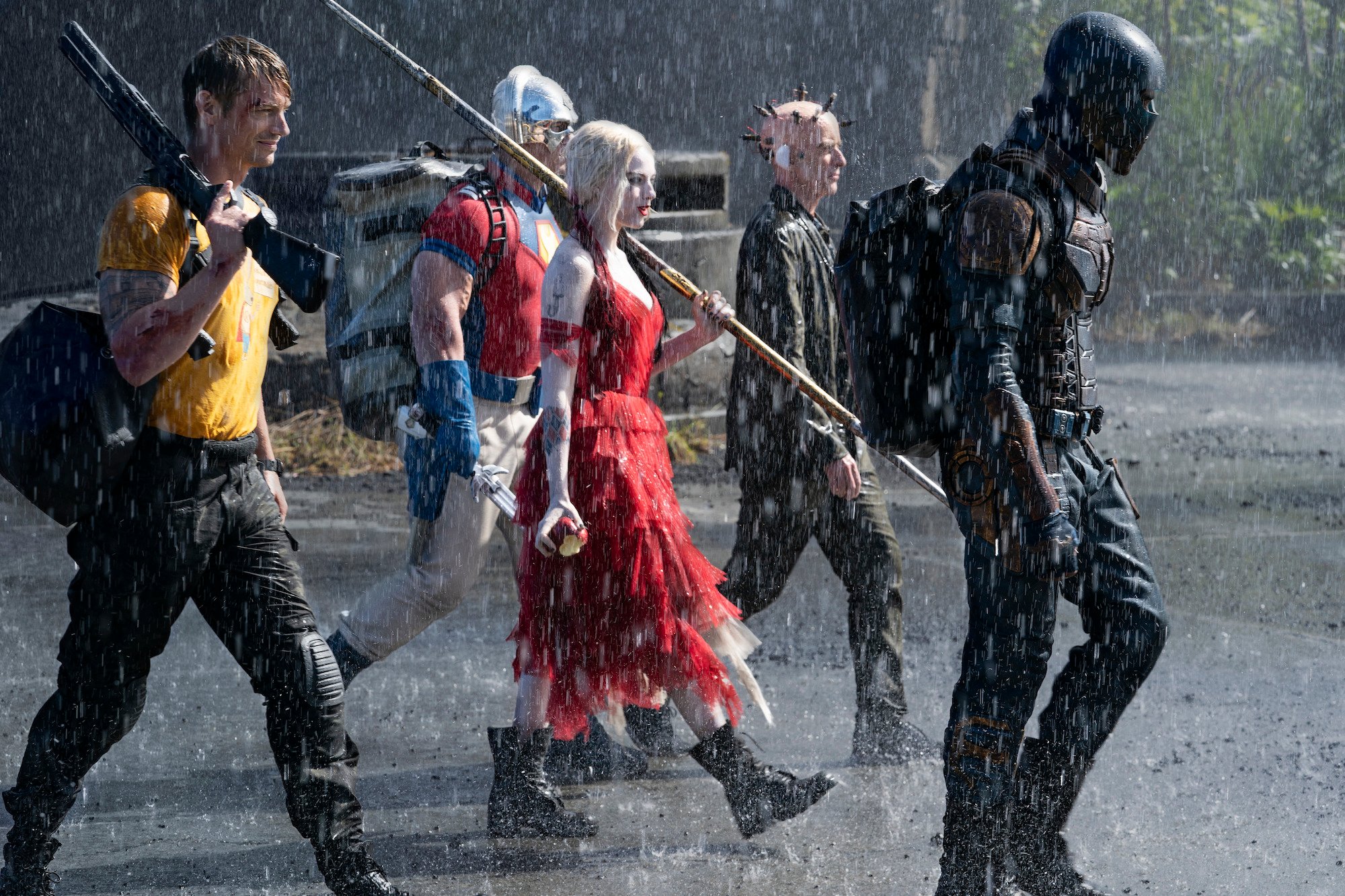 RELATED: 'The Suicide Squad' Star Margot Robbie Says Harley Quinn Is Finally 'Single and Ready to Mingle'
"I feel like one of the hardest things we do in this film was not the giant set pieces and the explosions and all that and the stunts," Robbie said. "It was resetting makeup between our characters because when Harley kisses someone, it's a mess afterwards."
'The Suicide Squad' changed Harley Quinn's look
Gunn confirmed this was a bigger issue on The Suicide Squad than the previous two Harley Quinn movies. Gunn changed the makeup, but also wrote a love scene for Harley.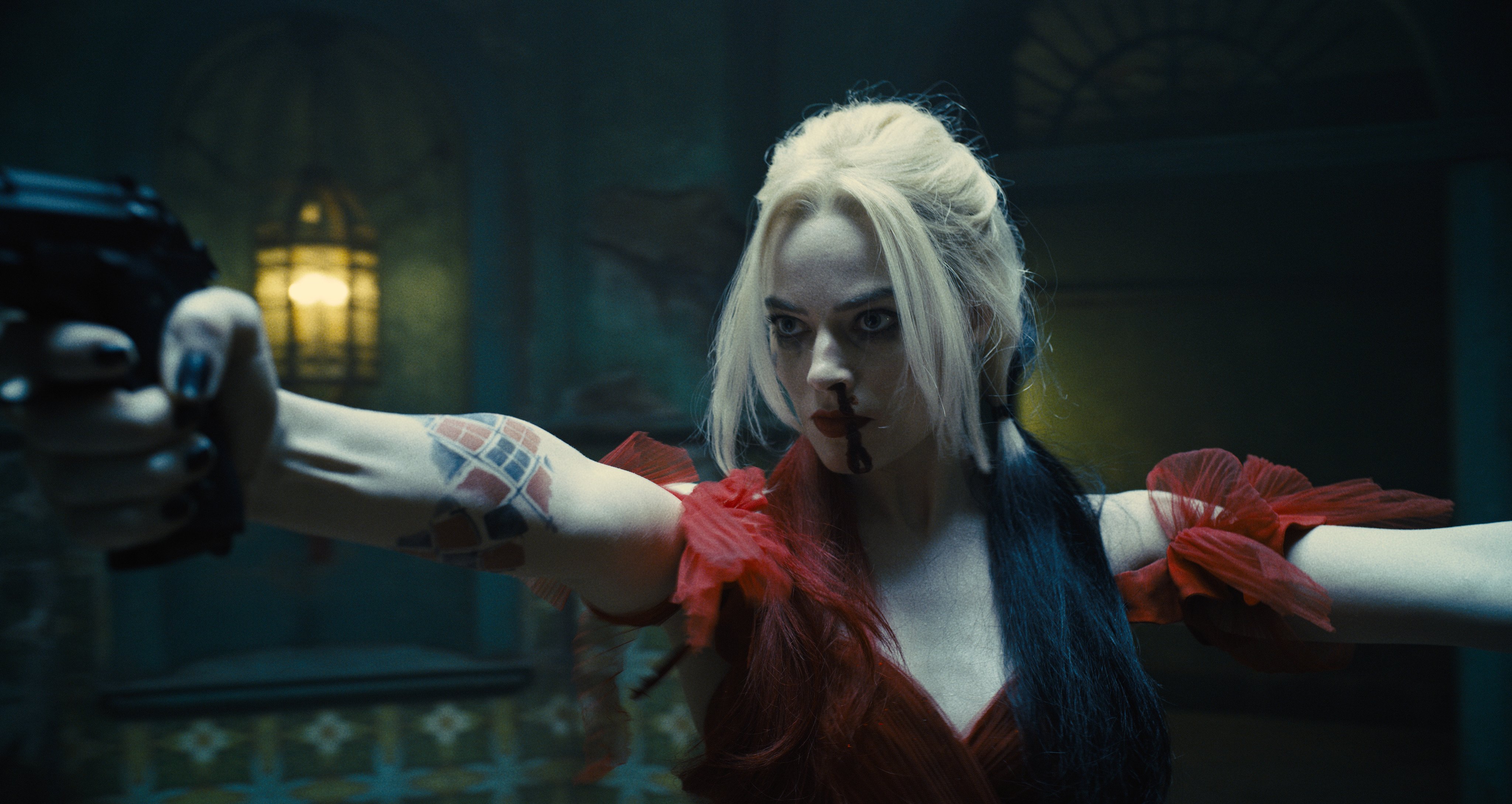 "Something we haven't talked about much in any of these interviews is how we changed your white skin," Gunn said. "We wanted to make sure you were really, really white throughout the whole movie which is what Harley is. So that was a great idea when we were doing it. Then in the movie itself sometimes it ends up being a hindrance, especially when white is all over Juan Diego's face."
Margot Robbie's co-star Juan Diego Botto was a good sport
Botto played Presidente General Silvio Luna who took over Corto Maltese in a coup in The Suicide Squad. He's obsessed with making Harley Quinn his bride, which  you can imagine doesn't go well for him. Botto acknowledged the white makeup smearing all over him. However, he was still happy to do as many takes as it required. 
"Not complaining though, not complaining," Botto said.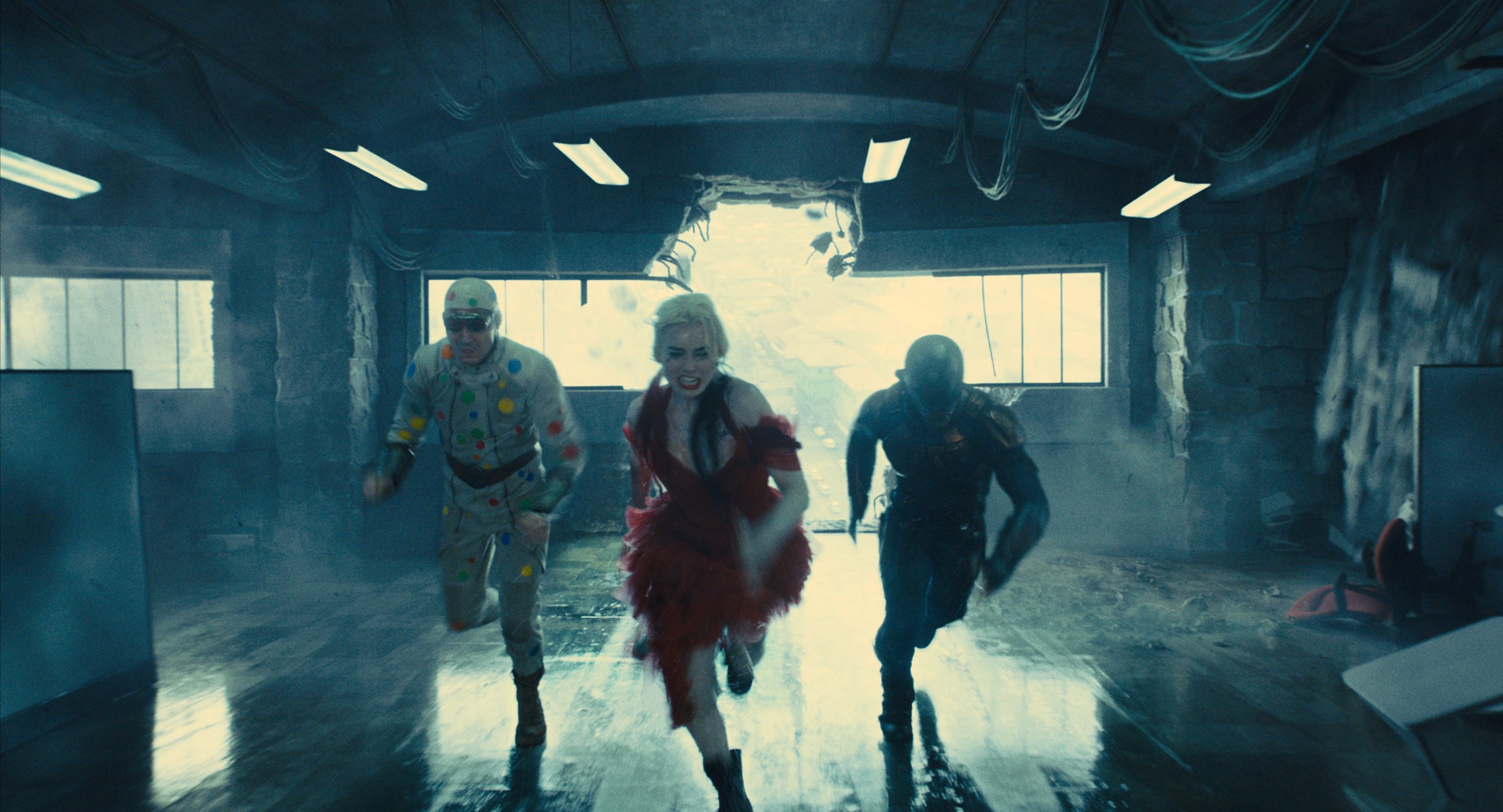 RELATED: 'The Suicide Squad' Star Flula Borg Knows Why Harley Quinn Is Attracted to Javelin
Robbie recalled the daily process of getting full body makeup for The Suicide Squad.
"She leaves a mark," Robbie joked. "It was our morning ritual. A little divider, I'd be naked on one side getting spray painted every day."
Gunn described the aftermath of each take in gruesome detail.
"He has his face and then Margot's face on top of his face here," Gunn said.