'The Suicide Squad' Stars Margot Robbie and Idris Elba Made This Scene Harder for David Dastmalchian
David Dastmalchian talks to Showbiz Cheat Sheet about his role as Polka-Dot Man in 'The Suicide Squad'. As the intentionally worst antihero on the squad, Dastmalchian had trouble keeping up with athletic heroes like Margot Robbie and Idris Elba.
The Suicide Squad is a big breakthrough for David Dastmalchian and for Polka-Dot Man. Writer/director James Gunn gave the obscure DC Comics villain a major role in his superhero sequel and the actor appreciated it. It just meant he had to keep up with major movie stars like Margot Robbie and Idris Elba in more ways than one.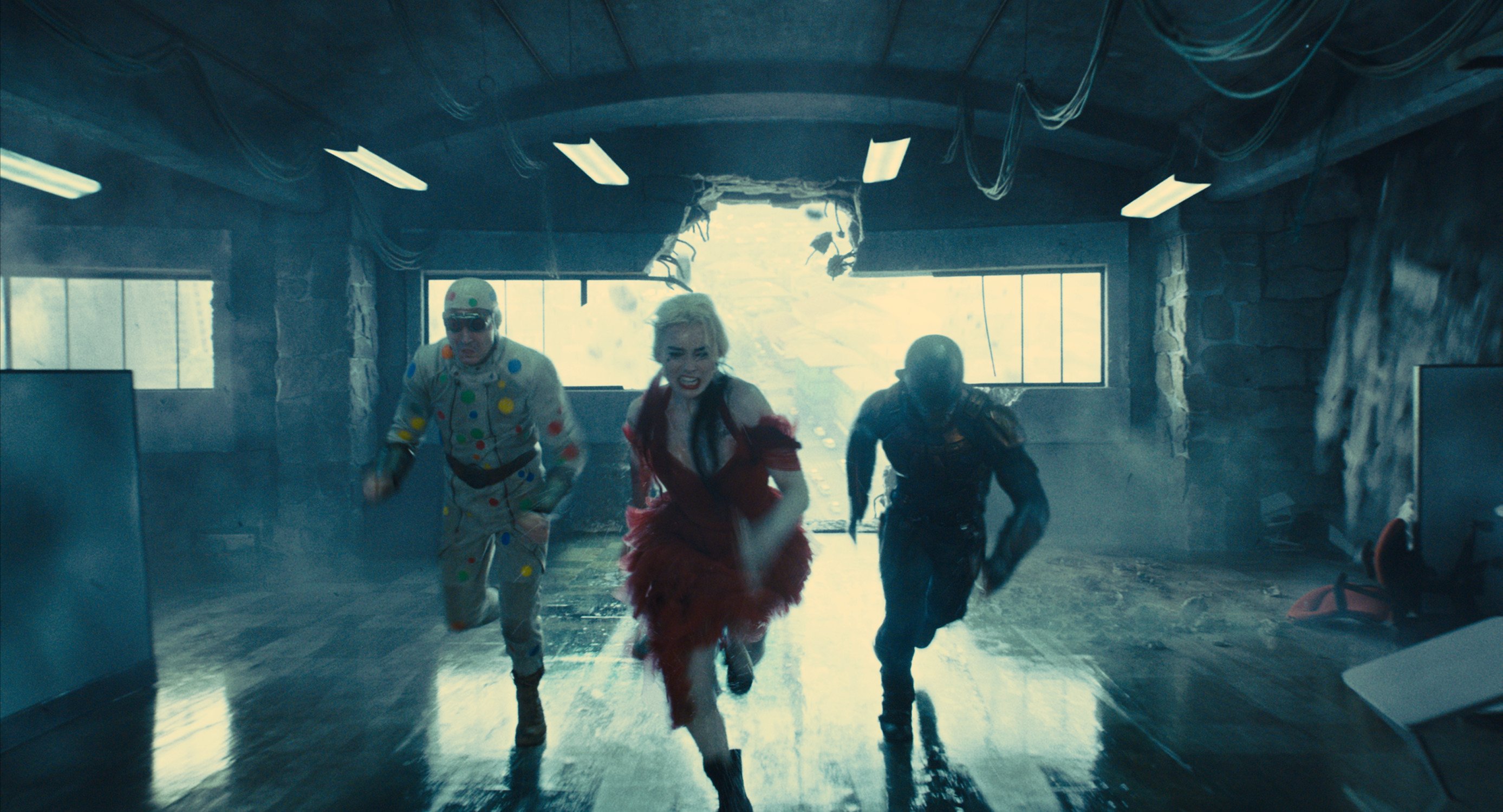 Dastmalchian spoke with Showbiz Cheat Sheet by Zoom on July 18 about his role in The Suicide Squad. He described one scene with Robbie and Elba that challenged him take after take. The Suicide Squad is now playing in theaters and on HBO Max.
David Dastmalchian lagged behind Margot Robbie and Idris Elba
At the end of The Suicide Squad, the squad battles Starro the Conqueror on the streets of Corto Maltese. Running through the streets, Polka-Dot Man brings up the reer behind Bloodsport (Elba) and Harley Quinn (Robbie). That wasn't acting. That was Dastmalchian running at full speed.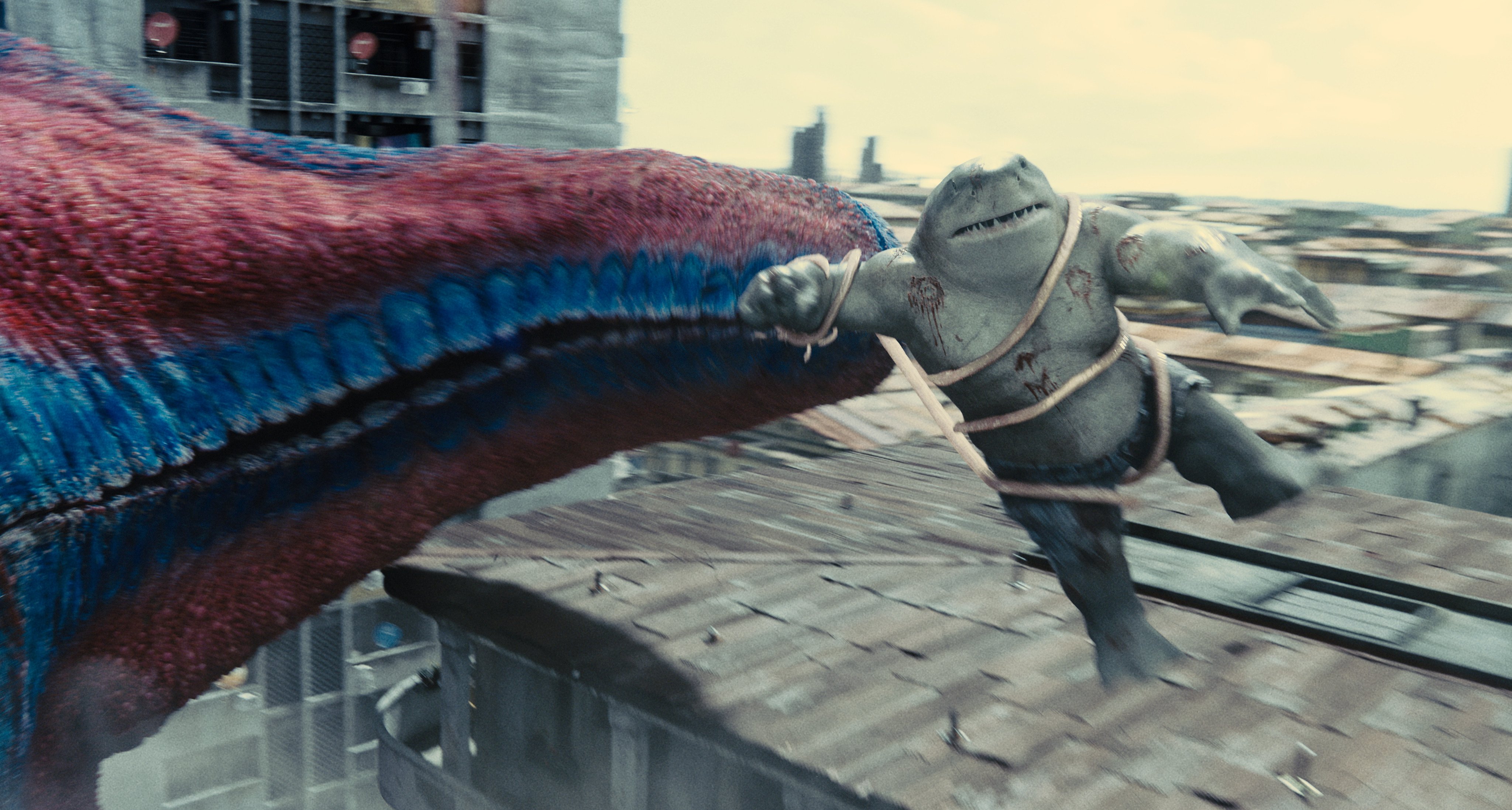 "You know, it was very hot," Dastmalchian said. "We were in Panama and it was a warm couple of days. I don't remember the exact number but we did do a lot of running and thank goodness I have been jogging for years. I don't mind running but I will say that I was easily the slowest of all the people running that day. So I think me and Steve Agee, who was doing the King Shark work, maybe we were probably racing to not be in last place."
David Dastmalchian felt left behind in every 'The Suicide Squad' scene
It's okay that Dastmalchian couldn't really keep pace with the action heroes. The joke is the Polka-Dot Man is "the dumbest supervillain of all time". So it worked when Dastmalchian couldn't keep up.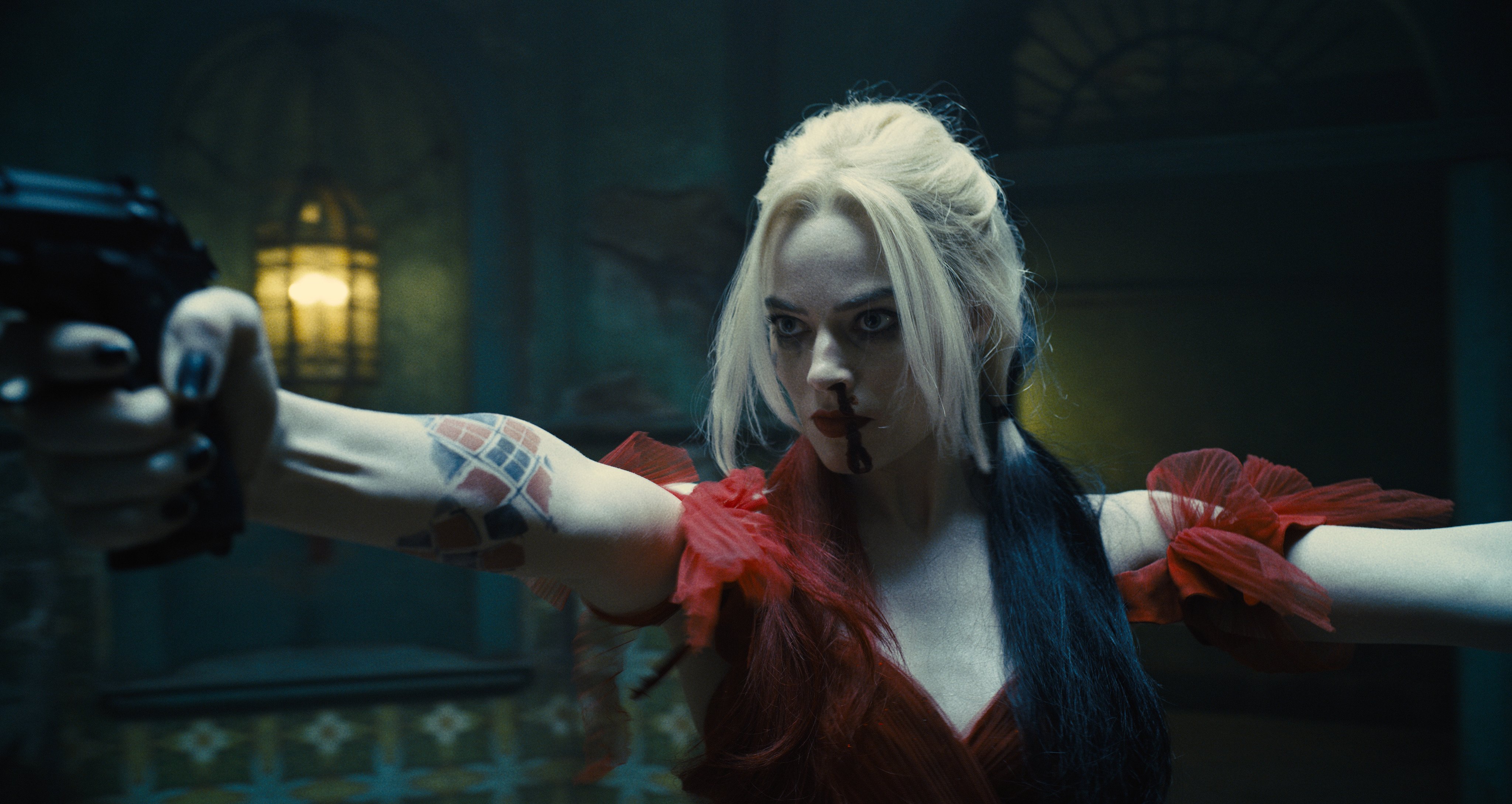 "It was hard to keep up with them for everything," Dastmalchian said. "Every stunt that they would do, every action that they would do. They are such phenomenal beasts. It forces you as an actor when you're working with people at that caliber to really up your game if you will. I really push myself to rise to the challenge every day to work at the level that they did both physically and just in performance and in every other  thing that they did."
David Dastmalchian loved working with Margot Robbie and Idris Elba 
The Suicide Squad welcomed new cast members. By all accounts, the original cast remained friends and made new ones with the newcomers. Dastmalchian valued his time with the ensemble, even if they made him look slow. 
"It was such an incredible, incredibly experience," Dastmalchian said. "Being surrounded by that much talent, that much passion, that much creativity, such amazing people for such a long shoot on such an amazing project, it's something I'll cherish for the rest of my life."