'The Suicide Squad' Star Michael Rooker Drew on Lifeguard Experience for Savant Swimming Scene
The Suicide Squad assembles a ragtag team of DC Comics supervillains for a covert mission. Amanda Waller (Viola Davis) selects each member for their unique skill set in the hopes they come together as a team. Savant (Michael Rooker) is one of many team members with expert aim, as he demonstrates in his Belle Reve prison cell. Rooker's real life skill, however, is swimming. 
[Spoiler alert: This article contains spoilers for the pre-title sequence in The Suicide Squad.]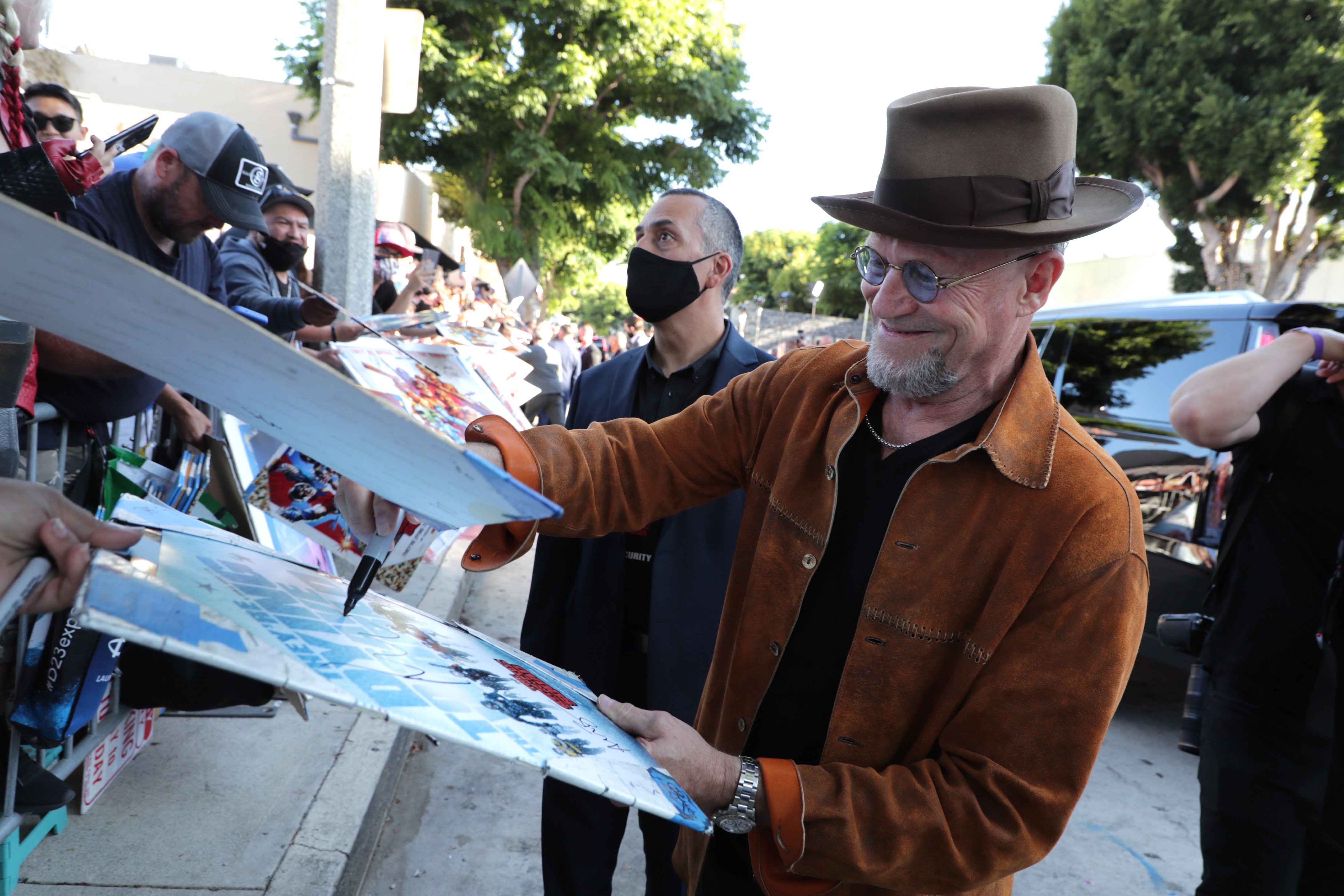 Rooker spoke with Showbiz Cheat Sheet by Zoom on July 18 about The Suicide Squad. Since his big action scene involves swimming in the ocean, Rooker shared his history as a lifeguard that gave him the skills he needed for the movie. The Suicide Squad is now playing in theaters and on HBO Max. 
Michael Rooker swims in 'The Suicide Squad' like his life depends on it 
Waller sends the new squad to a beach to infiltrate Corto Maltese. It doesn't go as planned. Savant tries to swim for his life when the Suicide Squad gets ambushed. Fortunately, Rooker was ready to swim.
"I was a lifeguard for about 3 years back in Chicago on Lake Michigan," Rooker said. "So I'm an OK swimmer. Although I was a lifeguard, I was the worst swimmer on the beach. I gotta tell you though, I was the best guard. I was always alert, I'm always on high alert, even in my normal everyday life it seems. At least that's what my doctor tells me so I'm trying to calm down a little bit."
Swimming in 'The Suicide Squad' was harder than on Lake Michigan
In his lifeguard days, Rooker could wear a bathing suit. He'd be unencumbered in the water in the event of an emergency. In The Suicide Squad, his Savant costume and wig were soaking with water.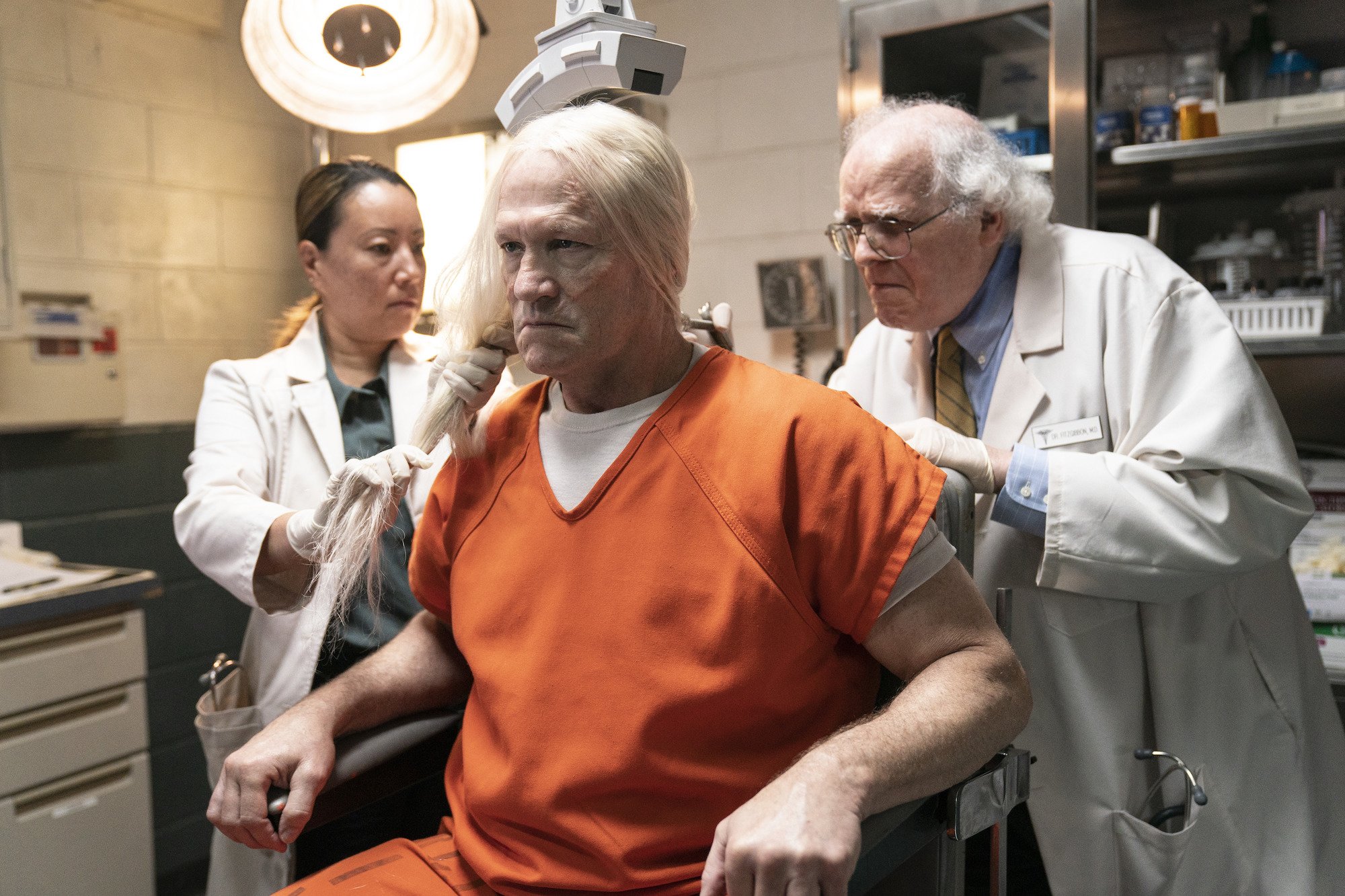 "But, it was tough in the suit and it was tough, there was another apparatus, part of a helicopter wing that I had to use," Rooker said. "It was interesting. That physicality was really the biggest kind of physicality thing that was the most challenging for me in this movie."
The beach was inside 
At least Rooker didn't have to swim in the real ocean. The Suicide Squad constructed the entire beach in a studio for director James Gunn to stage the scene.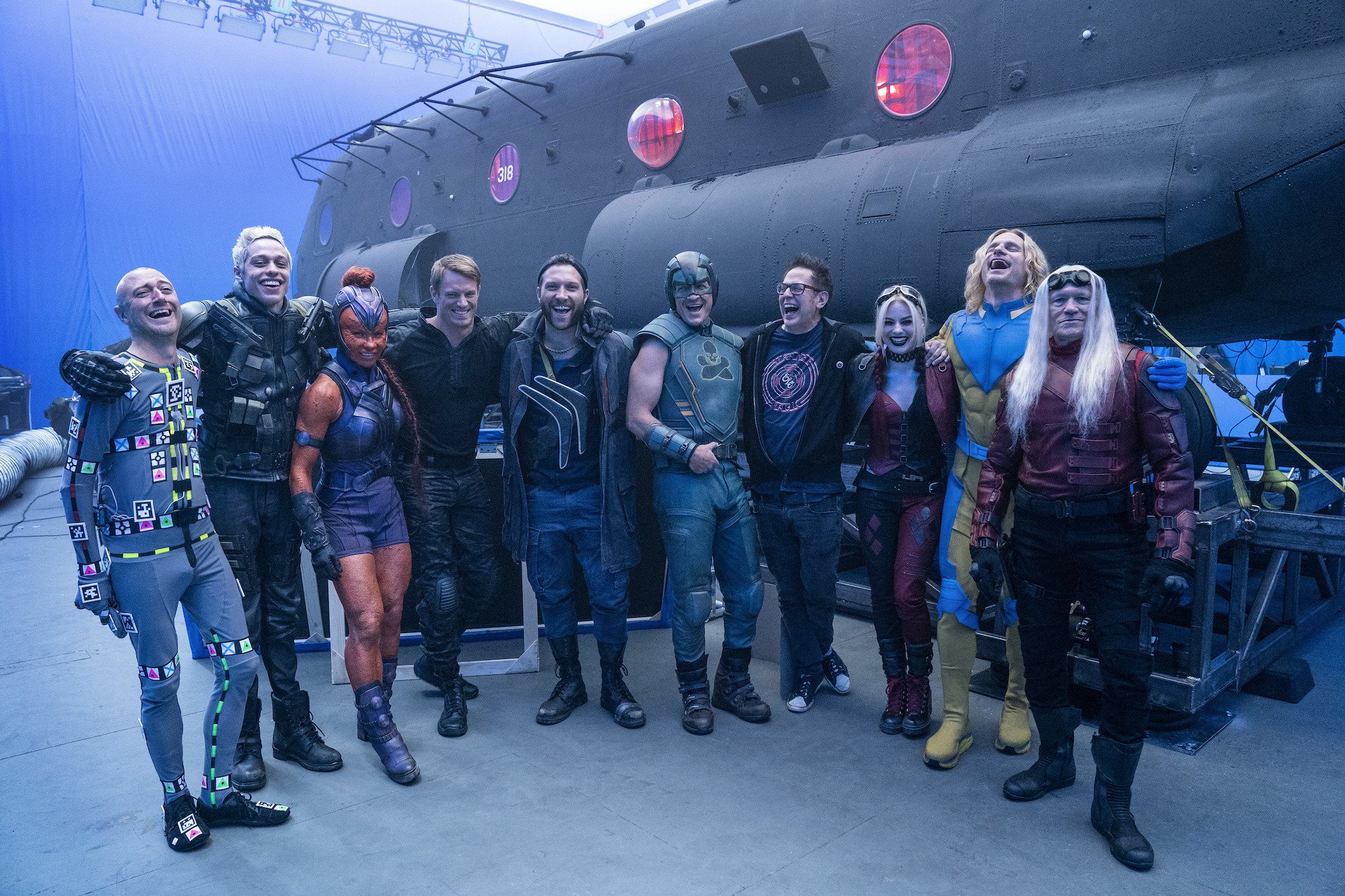 "I'm swimming in a massive, massive tank, one of the largest sets built," Rooker said. "It has a full on beach, a full on oceanfront with waves. They can develop waves. They can get up to one foot, two foot waves. Then we have a forest behind that with mountains. It's a massive set and it was really super impressive. It's honestly just like storming the beach at Guadalcanal, man. Without all the death and mayhem of course. It was really super amazing."