How 'The Suicide Squad' Gave Polka-Dot Man Actor David Dastmalchian His Glowing Face
David Dastmalchian plays Polka-Dot Man in The Suicide Squad. Not only does he wear a onesie covered in polka-dots, but he has them bubbling out of his face, too. One of the more obscure characters in DC Comics, the makeup artists of The Suicide Squad brought him to live-action life.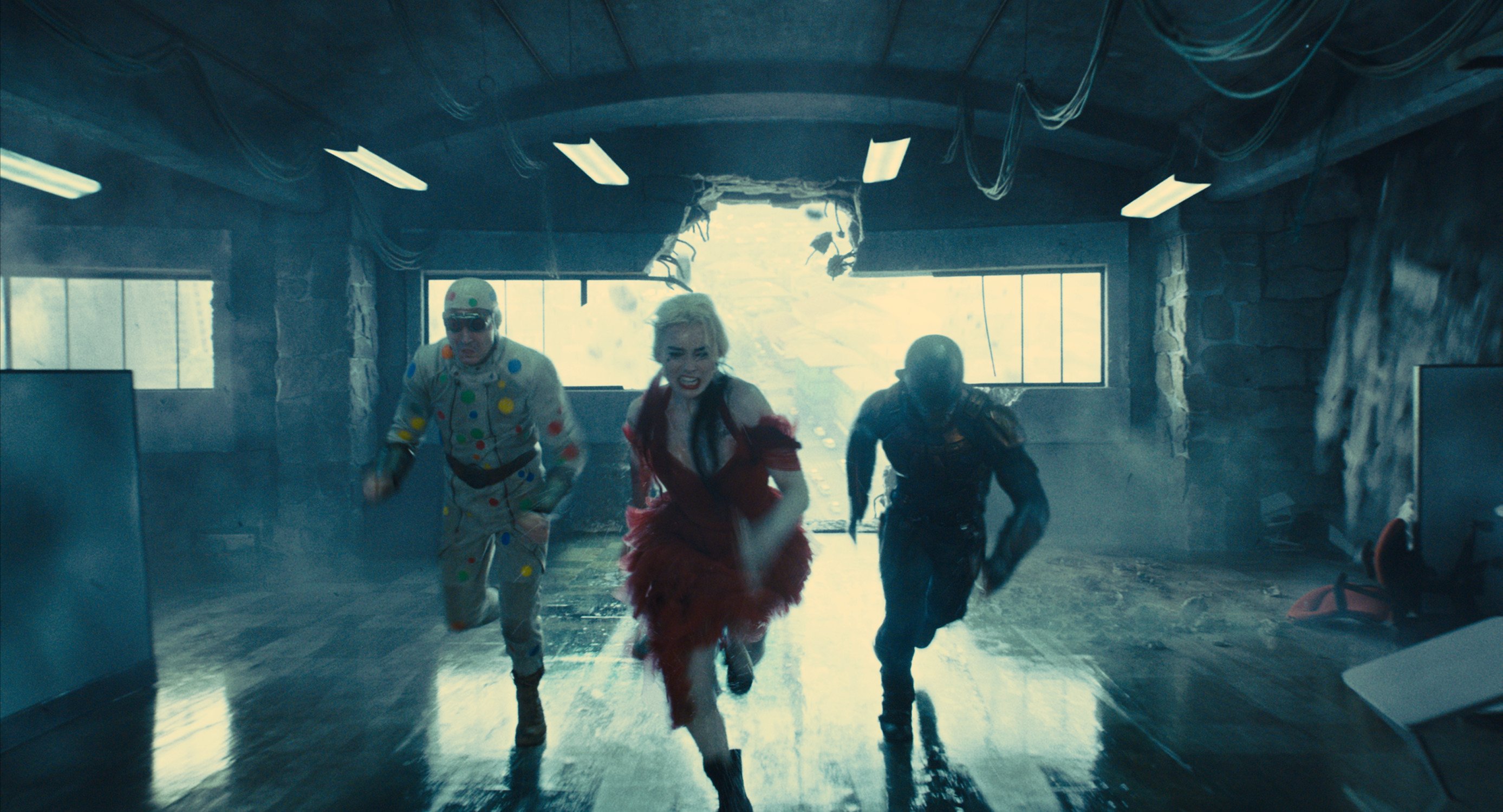 Dastmalchian spoke with Showbiz Cheat Sheet by Zoom on July 18 about his role in The Suicide Squad. He detailed his makeup process for the film. You can see him in The Suicide Squad in theaters and on HBO Max Aug. 6, with early previews on Aug. 5 in both formats. 
David Dastmalchian wanted to be in makeup long before 'The Suicide Squad'
Dastmalchian said he's always been a fan of actors in creature makeup. Polka-Dot Man in The Suicide Squad brings him closer to his heroes. 
"I'm the guy who grew up obsessed with Lon Chaney," Dastmalchian said. "I'm the guy who grew up reading Fangoria magazine and Rue Morgue. And I'm the guy who wanted to, in the beginning, way back as a kid, I was obsessed with the Lon Chaneys and the Boris Karloffs but I also at one point thought I was going to be a makeup effects artist when I was young. So getting in the chair and having Greg [Funk], Matt [Spunger] who are the artists that applied the makeup and the folks from Legacy that were around who helped design it, it was a dream for me. I love being in the makeup chair, I really do."
Polka-Dot Man's face really glowed
When Polka-Dot Man has his major breakouts, the dots on his face seem to glow. That's because they actually embedded lights in his face.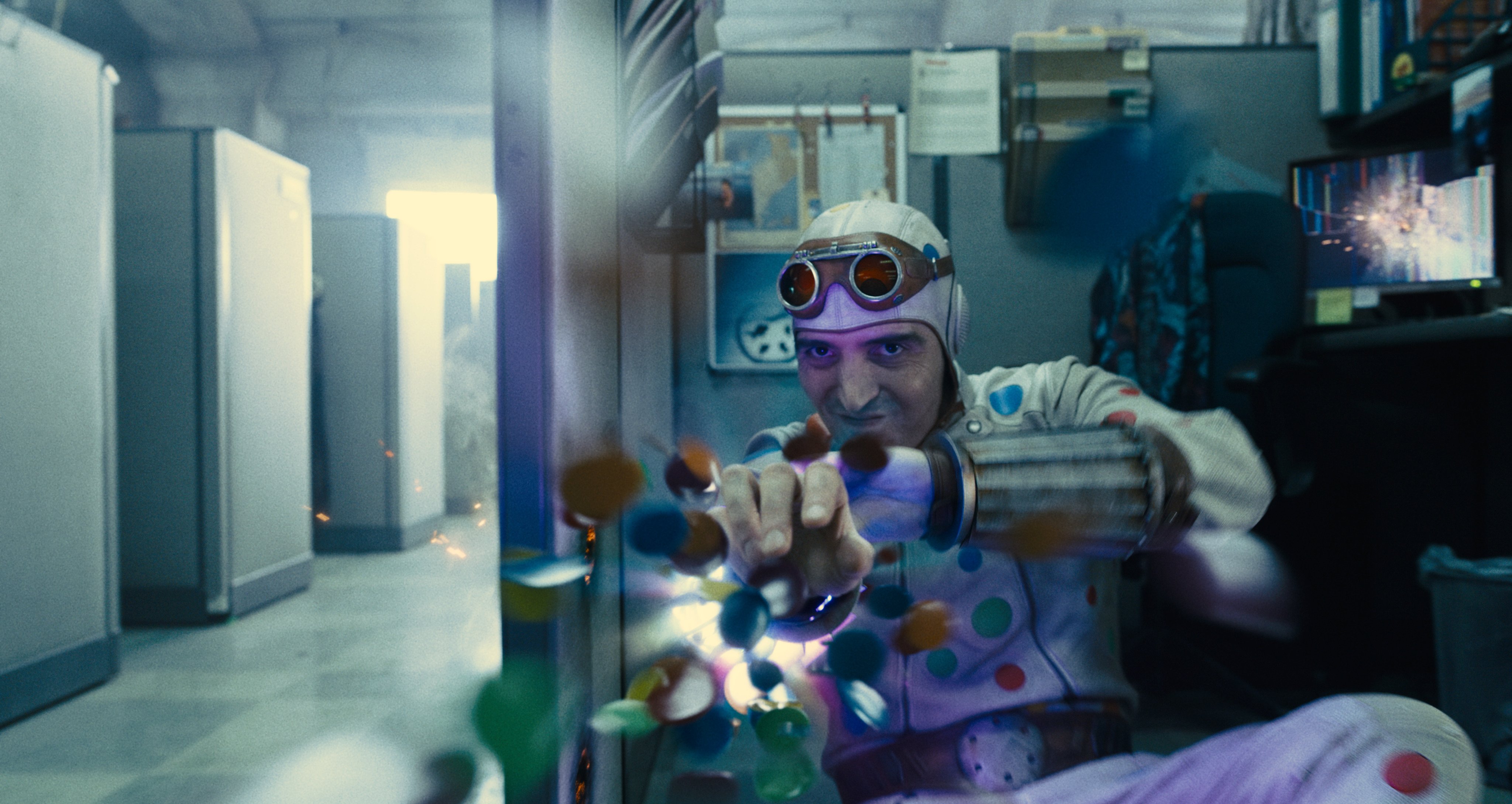 James Gunn knows more than probably anyone on earth about special effects and VFX and how computer effects work. He has used technology, I think, to such an incredible level in his filmmaking thus far. Look at the Guardians movies. Some of the computer effects that he's been able to collaborate with his artists on and bring to cinema have been amazing but at the same time, he's still pushing for practical makeup and special effects on set, explosions, blood splattering, a glowing pustule on your face that actually lights up like a Christmas tree. It's awesome that he really pushes for that stuff and he really supports the artists that make it. Legacy just knocked it out of the park.

David Dastmalchian, interview with Showbiz Cheat Sheet, 7/18/21
More love for 'The Suicide Squad' makeup team
Dastmalchian wanted to praise everyone who brought Polka-Dot Man to life in The Suicide Squad. That includes those who designed his alter ego, Abner Krill.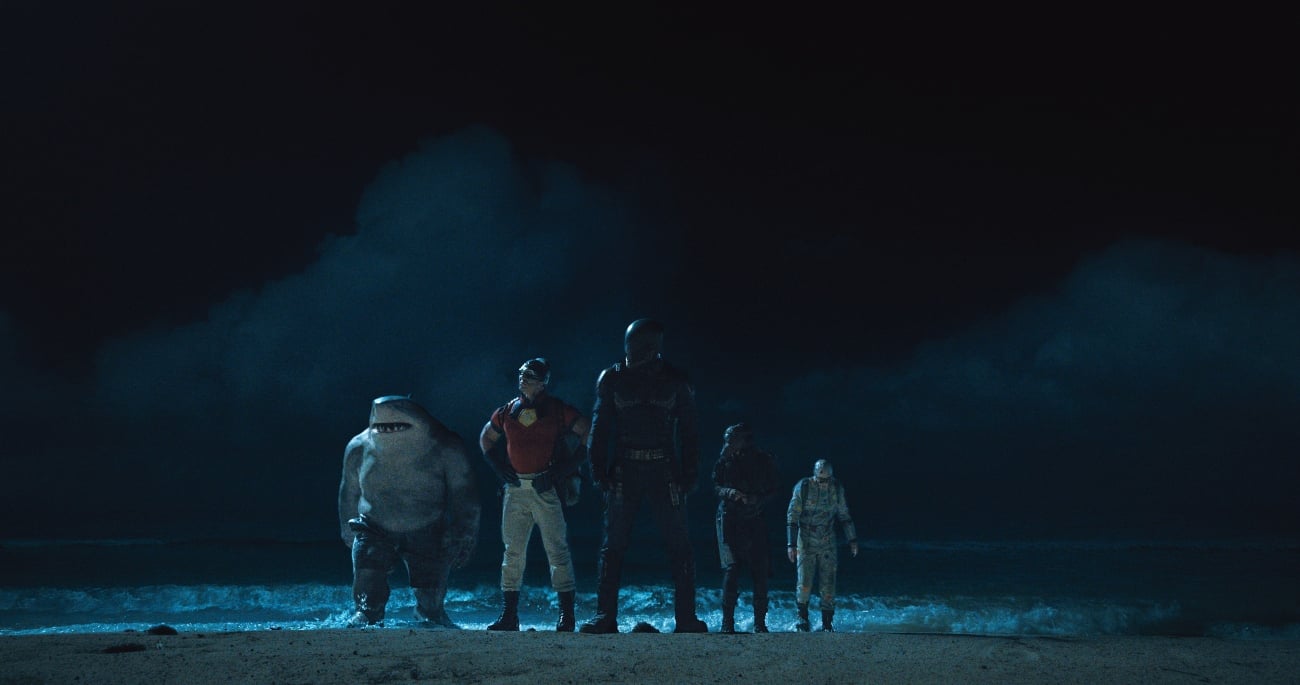 "The look of my characters, their hair, their makeup is so informative to who they are as people," Dastmalchian said. "Also a very special shout out to Heba [Thorisdottir] who is our makeup department head because she and Janine [Rath] who ran hair, I love the look they came up with for Abner when he's just in his regular day to day downtrodden emo look. They, by the way, both were the artists that I worked with on the Ant-Man movies so it's a very cool feeling for me to go from Ant-Man to Suicide Squad and get to be in the trailer with the same folks."