'The Suicide Squad' to Release in Theaters and HBO Max 1 Day Early
'The Suicide Squad' will launch one day ahead of schedule as part of a special event.
For summer 2021, not many movies have garnered the same level of anticipation as The Suicide Squad. It's going to be an event filled with mayhem, comedy, surprises, and plenty of violence. James Gunn's assembled a team of supervillains as the new Task Force X has critics giving the film high marks. For those who are giddy about seeing Harley Quinn, King Shark, Blackguard, Javelin, Bloodsport, Peacemaker, Captain Boomerang, Ratcatcher 2, Savant, and Polka-Dot Man, there's good news.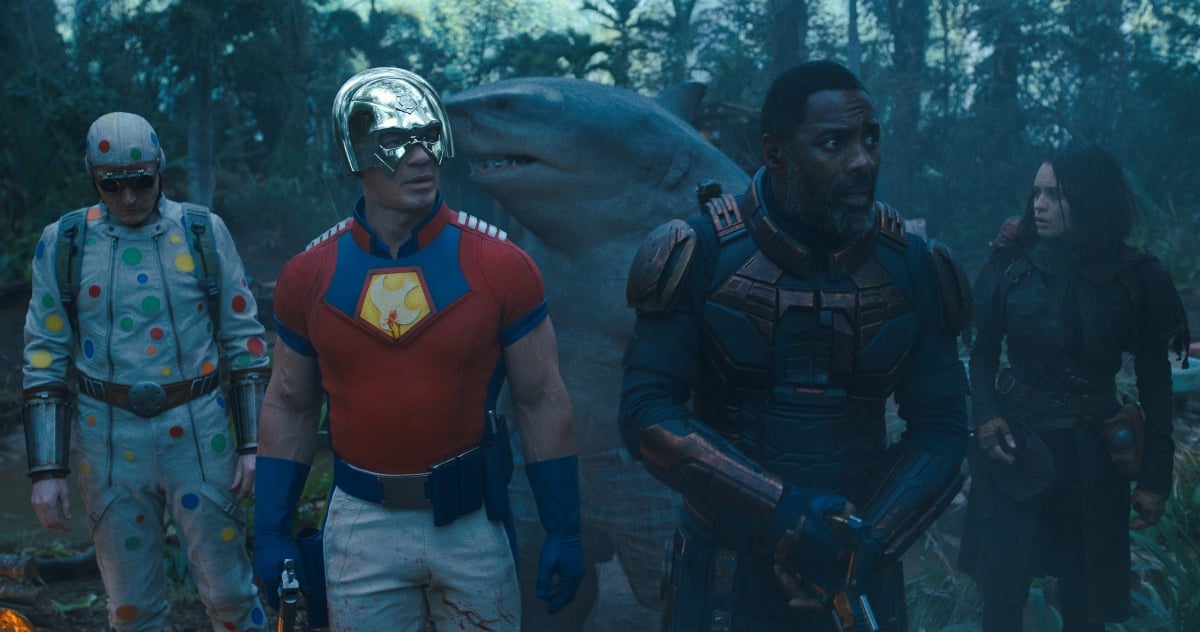 Warner Bros. releasing 'The Suicide Squad' 1 day early
Why make folks wait? After hosting an early screening event on July 29, the studio is taking things a step further by bumping up opening night. According to Warner Bros., audiences can catch The Suicide Squad on Aug. 5 at movie theaters or HBO Max as part of a special preview event. The original drop date is Aug. 6, and the film will stream for 31 days from this theatrical release date.
HBO Max is counting down to the preview which is available at 7 p.m. EST. For moviegoers who want to see it at the theater, tickets are available for pre-purchase. Fans should note that HBO Max viewers must have the ad-free subscription in order to access the Aug. 5 drop.
What to expect in the film
James Gunn's version is touted as a reboot rather than a sequel to 2016's Suicide Squad which starred Margot Robbie, Joel Kinnaman, and Will Smith. This movie takes the criminals out of Belle Reve prison and on a mission to Corto Maltese. Rebels are in the middle of their own battle, but the gang touches the island's shores to stop a threat.
Fans will get to see Starro the alien starfish hit the big screen, which, in addition to King Shark's appearance, is a very big deal. Gunn and the cast have described the film as a "spectacle," while others warn that there is graphic nudity and Saw-level gore. Whether all these villains make it out of this mission alive is the bloody question. Expect wild scenarios.
HBO Max has two plans, and 1 doesn't include new flicks
Want to skip the theater? HBO Max offers two subscription tiers for streaming. The ad version costs $9.99 per month and includes HBO content and Warner Bros. properties, with the exception of many films. With this basic option, new theatrical releases such as The Suicide Squad are not available immediately.
The other plan is $14.99 monthly is streams content without ads. This option enables subscribers to view new films such as Wonder Women 1984 and The Suicide Squad at the same time they arrive in theaters for no additional cost. Recently, Warner Bros. inked a deal with Dish to offer HBO, Cinemax, and HBO Max. Customers who sign up can receive free access for a limited time in August.
Tickets for the preview movie event are only available for theater showings at 7 p.m. EST and after, otherwise fans will have to wait until Aug. 6 to check out the squad.