'The Suicide Squad': Which Actors Are Friends In Real Life?
The Suicide Squad sports a mostly new cast from the 2016 Suicide Squad. Only Viola Davis, Margot Robbie, Joel Kinnaman and Jai Courtney return. However, they picked up their old friendships and made a lot of new ones.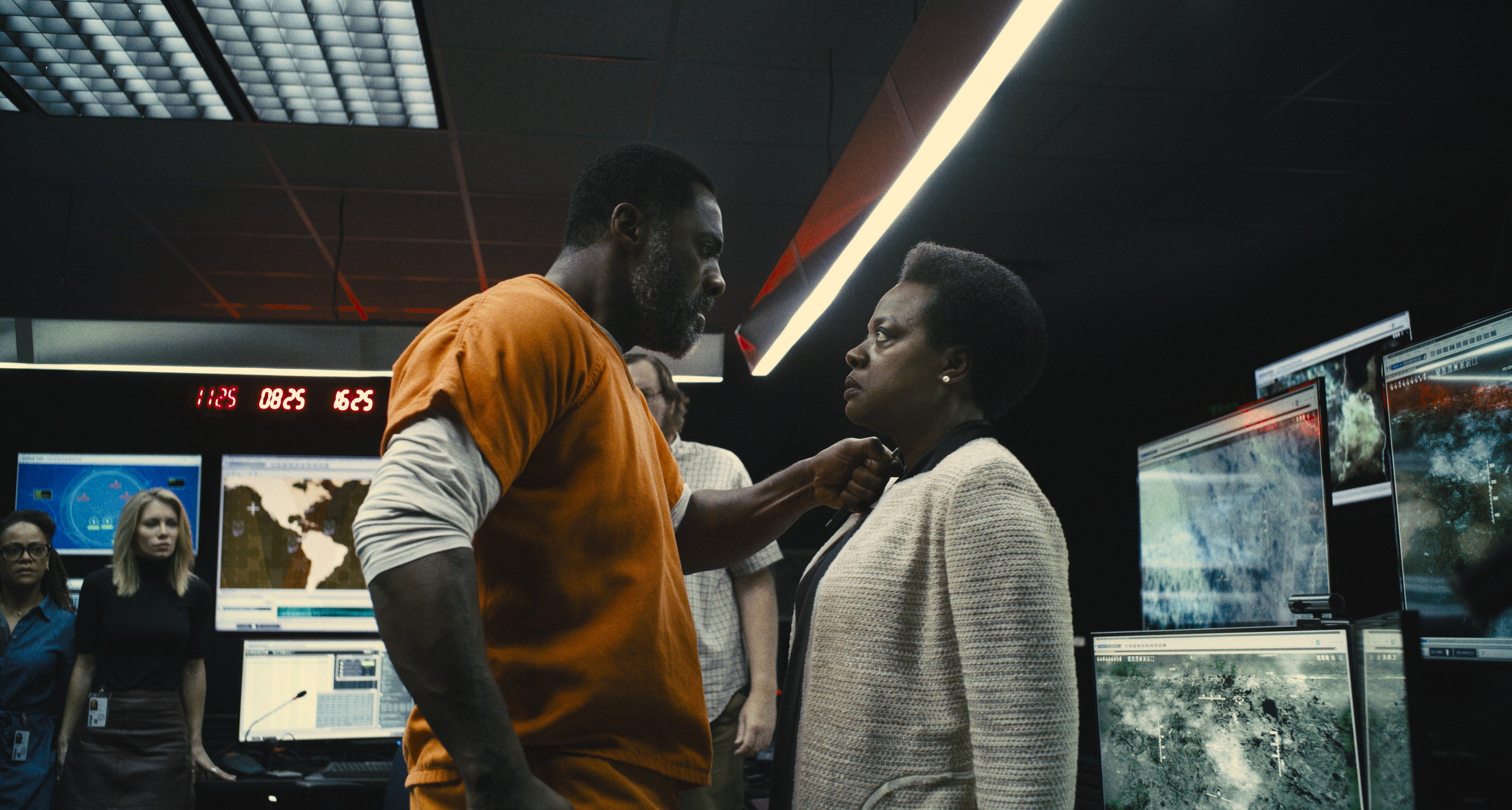 Courtney spoke with Showbiz Cheat Sheet by Zoom on July 18. He told us which Suicide Squad cast members remained friends and how the new cast got along. The Suicide Squad premieres Aug. 6 in theaters and on HBO Max, with early previews in both formats on Aug. 5.
The 'Suicide Squad' is still friends
In the 2016 Suicide Squad, Courtney had Will Smith, Common, Adam Beach, and many more to bond with. He only worked with Robbie and Kinnaman in The Suicide Squad but it was just like old times.
"We were the lucky ones that got to reprise our roles," Courtney said. "That was very special for us. That group from the first Suicide Squad movie are still very close. We really bonded in a very special way on that. So to have a couple of those guys back and join the team with me and be able to do it again and dance again was a lot of fun."
The new cast of 'The Suicide Squad' bonded, too
The Suicide Squad introduces too many new cast members to list them all. Just to name a few, Courtney met Michael Rooker, Pete Davidson, Flula Borg, Mayling Ng and many more.
"Obviously, this whole new experience created a lot more friendships and such a wonderful cast and a totally fresh approach," Courtney said. "But, to have those echoes coming over from what we established earlier was a lot of fun."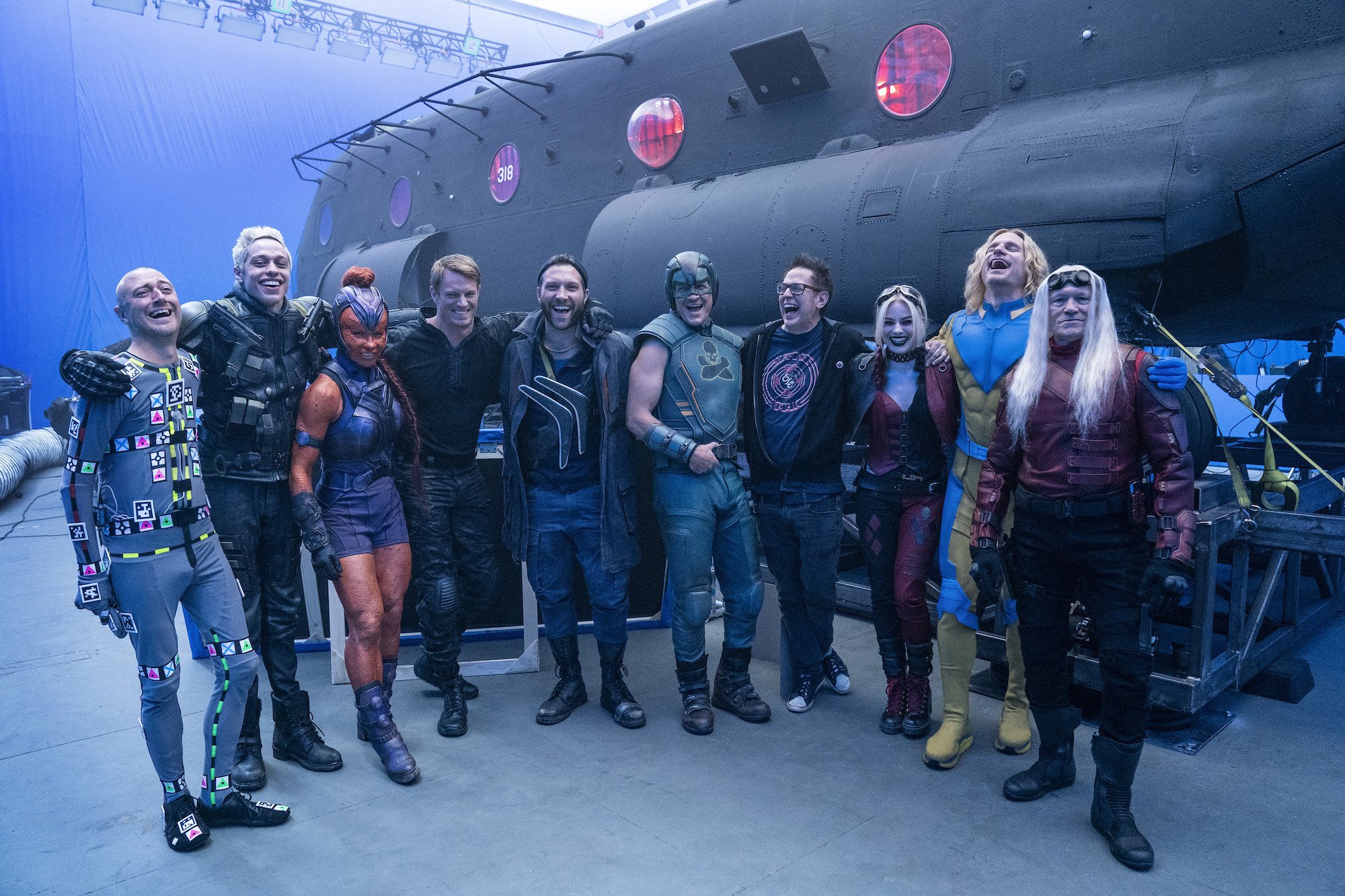 Courtney said he had a chance to make friends with the new cast during training sessions for The Suicide Squad's epic action scenes.
It's so funny, the nature of filming, particularly a show as huge as this is that there's always a bit of prep time. People are coming in  in drips into town and you're training and stunt rehearsing and tons of fittings. There's a lot of prep so there's plenty of time to break the ice with everyone. We had some cast dinners the producers threw for us. We were all bonded. Everyone felt like family in no time. That's what I mean. There was this special thing that we were able to bring over but within moments, we'd reset and there's this whole new energy which felt very natural as well."

Jai Courtney, interview with Showbiz Cheat Sheet, 7/18/21
These fictional characters were good friends, too
In addition to the real life friendships formed on The Suicide Squad, many of the characters became friends too. Although they're all DC Comics supervillains, Captain Boomerang (Courtney) really gets along with Harley Quinn (Robbie).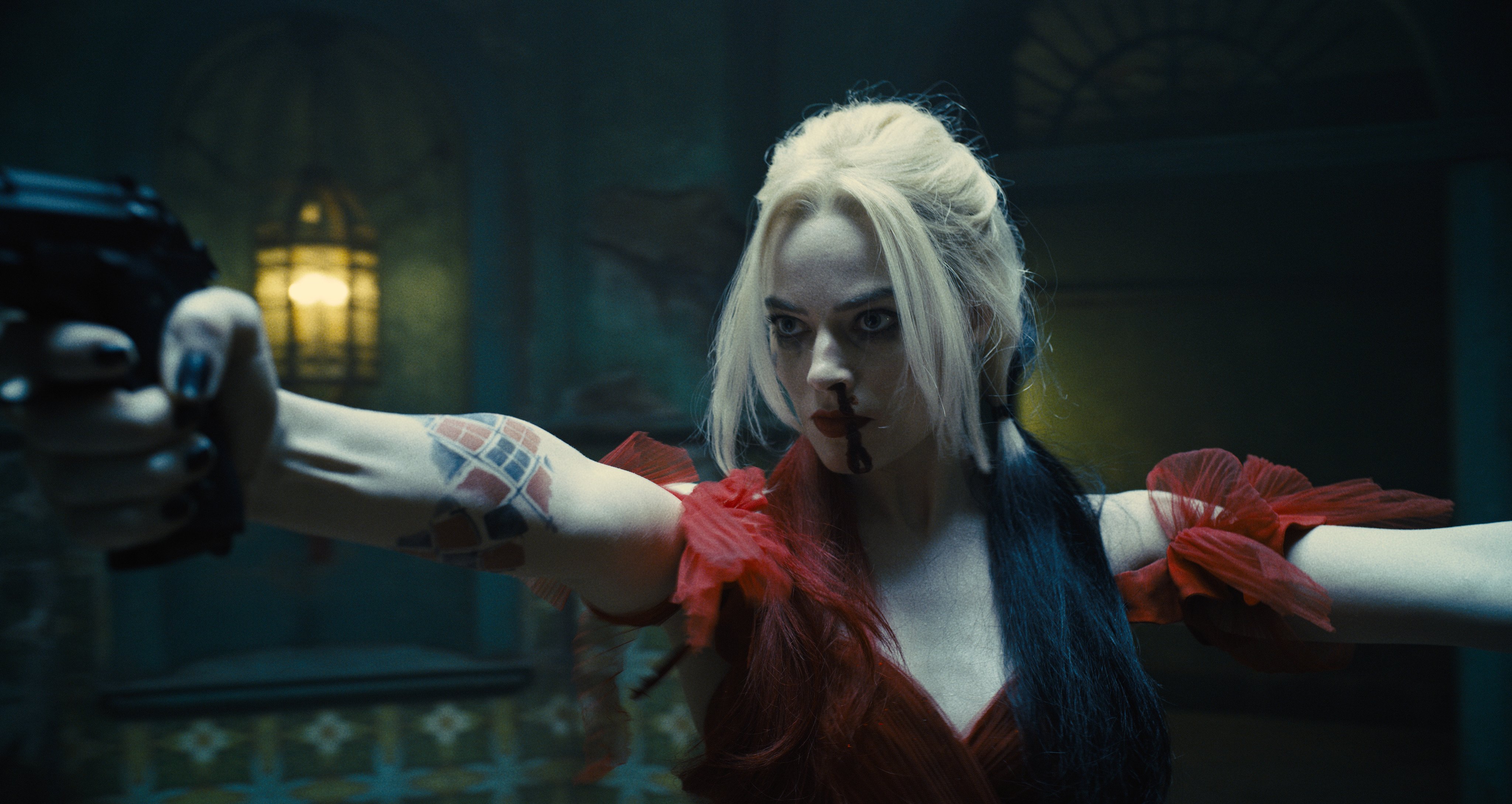 "She's definitely crazier than he is but they're kind of cut from the same cloth I think," Courtney said. "Boomerang's there for a good time, not a long time. He's a little more out for himself. I think Harley's a bit more of a team player. She's got a little bit more soul, I would say. Boomerang, I don't think he really cares if sh– goes down or what. He's going to try and get himself out before anyone else. Harley's probably got a little more hero in her than Boomerang does. I think he's a bit more of a villain but they're certainly compatible characters."