The 'Summer House' Crew Shares Their Secret Special Summer Cocktail
There may be snow on the ground, but you can still celebrate summer like the crew from Summer House. Kyle Cooke and Lindsay Hubbard revealed what they drinking last summer and the adult beverage is nothing short of delicious.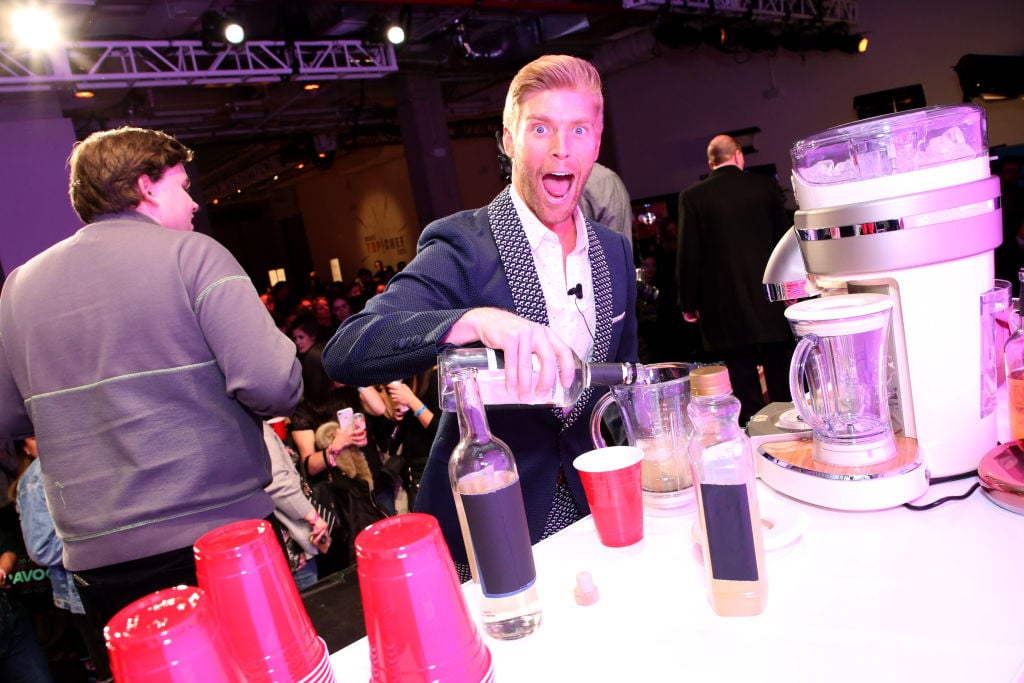 Cooke and Hubbard shot a video with Cooke appearing shirtless (plus a bow tie) in the entire clip. The only tool needed to create the cocktail is a blender, however, responsible drinkers may also want to use a measuring cup. Cooke prefers to eyeball his measurements. Needless to say, Cooke has a heavy pour.
Thankfully Hubbard is standing by to hold him back, but it appears it may be too late. The cocktail looks extremely strong, which possibly explains the hijinks and overall craziness coming from the crew every summer. Hubbard leaves viewers with this warning. "BBCs will f**k you up." So how do you make a "BBC" (Baileys, banana, and cream) cocktail?
This is how they make it at the 'Summer House'
First Cooke likes to load up the blender with ice before adding any ingredients. He then adds one and a half fresh bananas cut in half, which he lays on top. The blender has so much ice in it, the banana is literally sitting on top of the blender.
"Now we're ready for our base," he tells Hubbard. "Any good alcohol drink is gonna start with a base and we're gonna go ahead and use alcohol." He pours clear rum directly into the blender, advising viewers to carefully measure. Of course, he's not measuring and filling the blender with booze. Hubbard stops him when the blender is nearly half-filled with rum.
Next, he adds Bailey's. And he doesn't measure that booze either. The blender is now almost filled with alcohol. He skips the cream but instead tops it off with dark rum, which he liberally applies along the top of the blender. Finally, here comes the "secret" ingredient—protein powder. He adds one scoop to the mixture and then they blend the drink. Maybe the protein powder addition is how the cast stays so fit while imbibing all those cocktails.
Here's how they made it in 2017
The Summer House cast introduced viewers to their version of the BBC when the show launched in 2017. It appears the drink has gotten a little stronger since the show's early days.
The previous recipe was 2 oz. Bailey's, 2 oz. pina colada mix, 1 oz. dark rum
1 oz., cream of coconut, ½ banana, sliced and 2 cups ice. Cooke shared how many calories were included in the drinks too. "Packs 1,000 calories, so it's almost like a meal replacement. One of those, you feel good. Two of those, you're in the f—ing zone. Three of those? See you tomorrow," he shared.  
Looks like Cooke has replaced the Pina colada mix with straight-up rum. That saves about half the calories and eliminates the sugar. He also seemed to completely eliminate the cream of coconut too, which saves more sugar and calories.