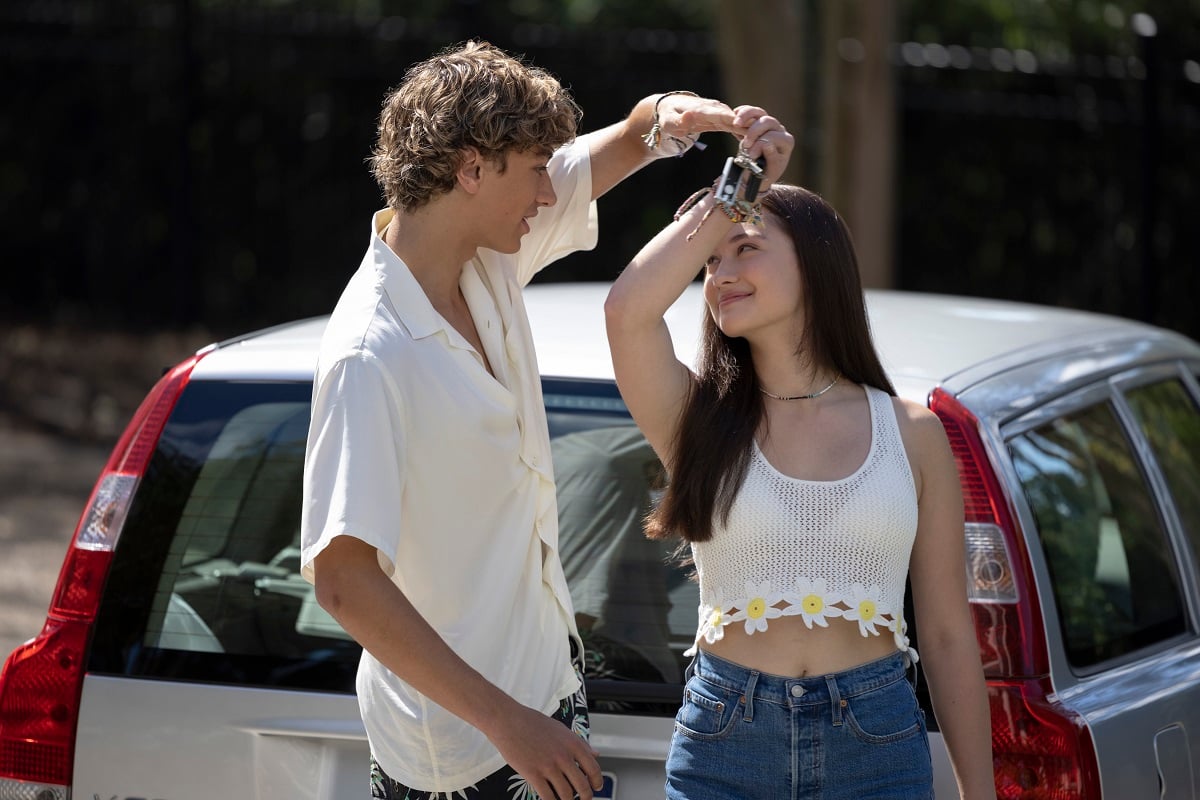 'The Summer I Turned Pretty' Cast: How Old Are the Characters?
The stars of 'The Summer I Turned Pretty' aren't the same age as their characters. While some are close, others are significantly older than the teens they play.
It's always a little startling when a movie or TV cast is much older in real life than the characters they're supposed to be playing. (Grease, anyone?) However, in the case of the newest coming-of-age series from Amazon Prime, the cast isn't that far off from the ages they're supposed to be on screen. 
The Summer I Turned Pretty recently debuted on the streaming service. And it received a renewal for Season 2 before the first season debuted. Here's a look at several main characters and how old they are in real life. 
'The Summer I Turned Pretty' is another book adaption from Jenny Han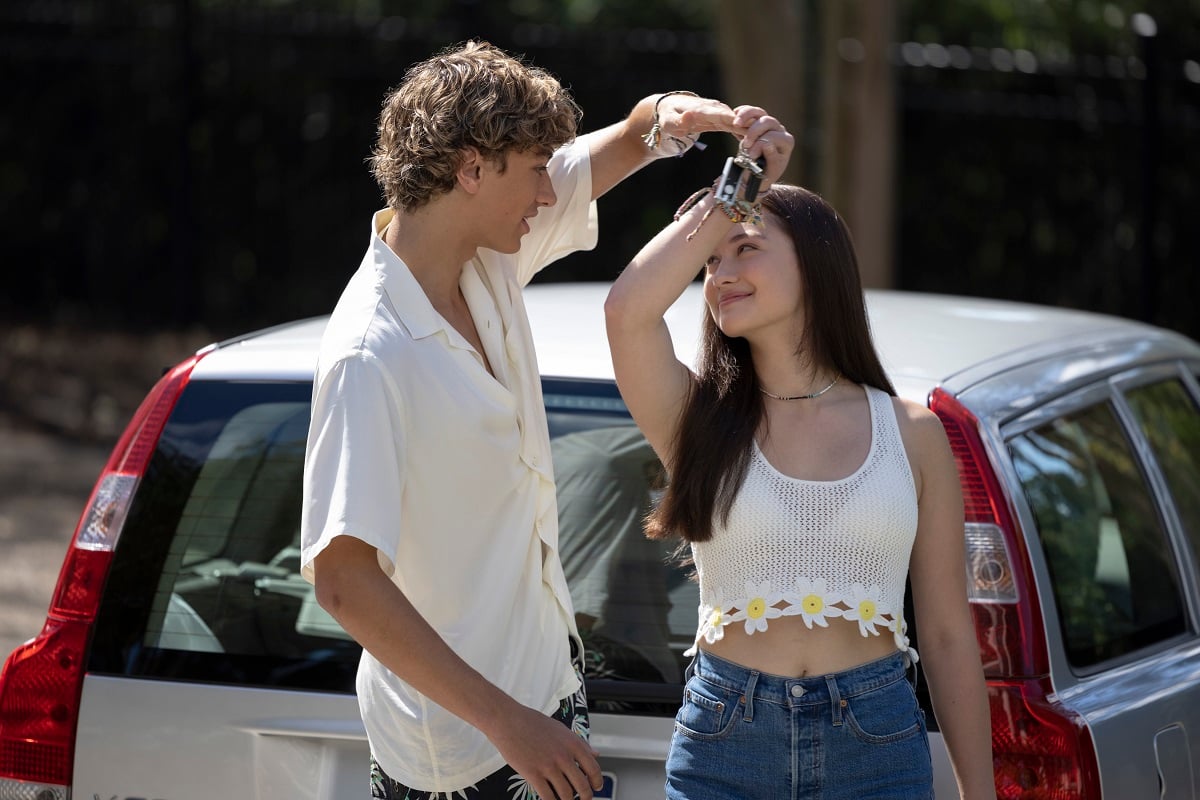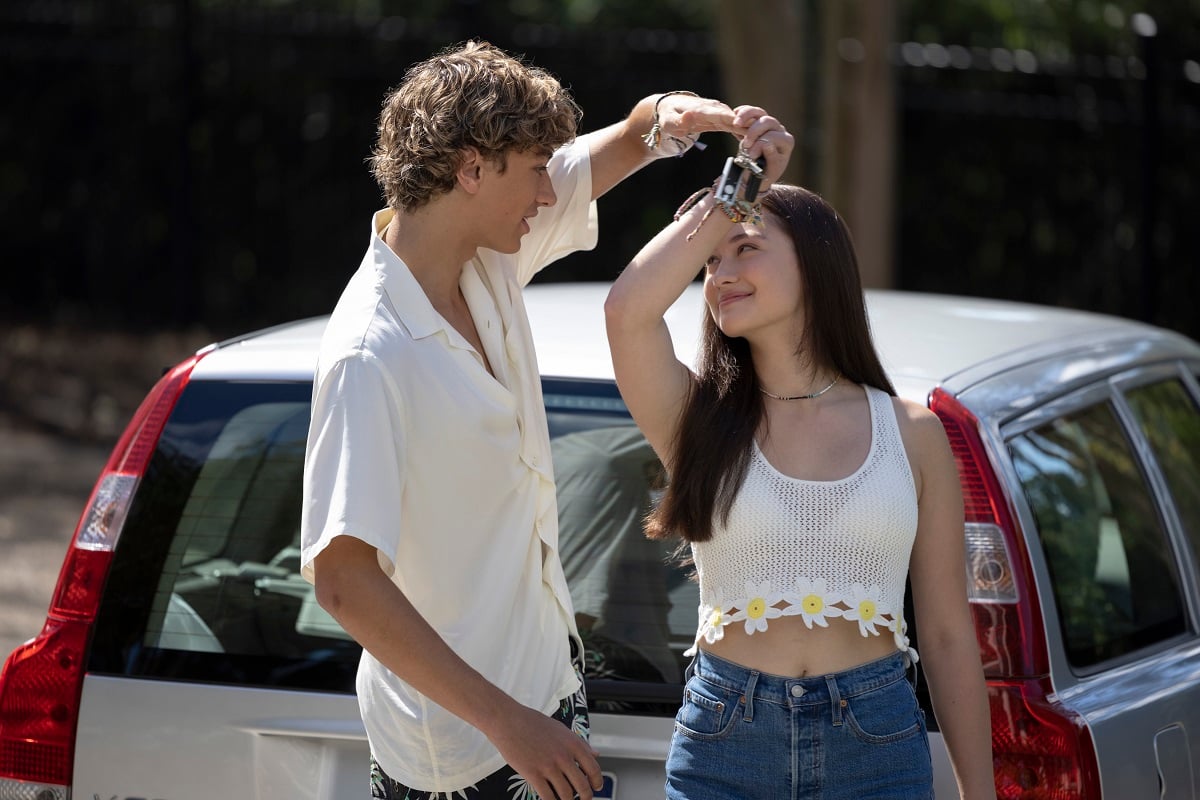 If The Summer I Turned Pretty seems to have a similar tone to other teenage romance stories, it's no coincidence. The seven-episode Prime TV series is adapted from a trilogy of books by Jenny Han. If you're not up on your Young Adult authors, Han is the same person who penned Netflix's hit movie To All the Boys I've Loved Before, which catapulted actors Lana Condor and Noah Centineo to instant fame. 
This time, Prime optioned the three-book offering. The Summer I Turned Pretty follows Isabel "Belly" Conklin the summer she turns 16 as she travels with her family to the fictional Cousins Beach in Massachusetts. She's known Conrad and Jeremiah Fisher as her summertime housemates and older brother's friends for years. But now finds herself in a love triangle with the two of them. 
Cast members are within a few years of their actual ages
The Summer I Turned Pretty is a breakout role for actor Lola Tung, who plays Belly in the series. In fact, the series acts as a launching pad for several key cast members, most of whom are teenagers or early 20-somethings. For her part, Tung is 19 in real life, according to HITC. Her character is 16 in the first season. 
Many of the male cast members have similar age gaps. Christopher Briney (Conrad) and Sean Kaufman (Belly's brother Steven Conklin) are both in their early 20s, per Seventeen. Their characters are supposed to be around 18. Rain Spencer, who plays Belly's best friend Taylor Jewel, is also in her early 20s while playing 15. The biggest gap among the teen characters is likely with Gavin Casalegno (Jeremiah), who is 22 in real life, according to V Magazine,. He's also playing a teen the same age as Belly. 
Sheer acting skill plays a part in the casting decisions. But legal requirements do, too. Minors under 18 require more paperwork, on-set breaks, and working considerations than their peers just a few years older, Wrapbook explains. Those requirements protect minors from potentially unfair working conditions and ensure them enough time to complete schoolwork. In this case, it could have played a part in the decision to hire cast members 18 or older. 
Cast ages could be even less of an issue for future seasons
Though we might catch glimpses when the cast members appear to be older than the characters they're meant to be, in large part, fans aren't likely to notice the age gaps much. 
The Summer I Turned Pretty is already renewed for Season 2, per Variety. If it's renewed for a third season to mimic the three-part book series, the cast members will age in real life as the years pass between filming. That said, it will likely become even less of an issue. 
For one, age gaps between the late teen years and early 20s become less apparent. On a more practical note, it's also important to notice that the third book takes place two years after the second installment. Depending on the time between shoots and when filming takes place, it's possible Tung would be the same age as the character she portrays in the culminating season.